سرفصل های مهم
واژگان بیشتر
توضیح مختصر
زمان مطالعه

0 دقیقه

سطح

خیلی سخت
دانلود اپلیکیشن «زبانشناس»
این درس را می‌توانید به بهترین شکل و با امکانات عالی در اپلیکیشن «زبانشناس» بخوانید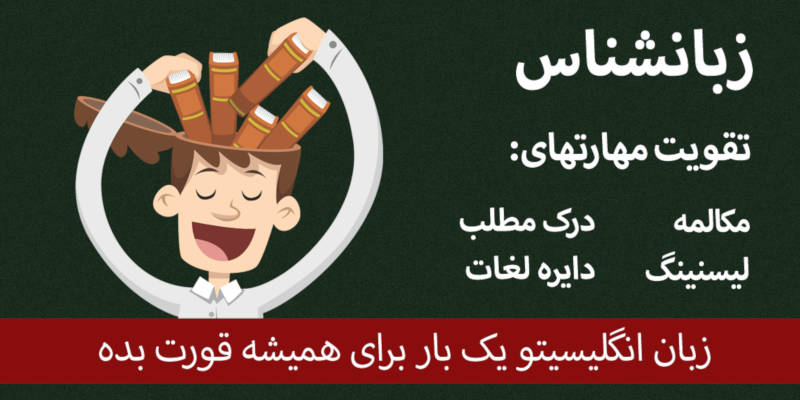 فایل ویدیویی
متن انگلیسی درس
In this letter I'm going to look at some more trends vocabulary a wide variety of trends vocabulary.
Here are those seven words fluctuate, remain steady, stabilize, stagnate, overall, upwards and downwards.
So the first word is fluctuate, fluctuate.
So when numbers fluctuate they go up and down, usually very quickly.
So for example, from 2004 to 2010, numbers fluctuated between 25 and 40.
So we went up and down and up and down.
You could also say from 2004 to 2010, numbers fluctuated around the 30 mark.
Some common convocations with flattering, fluctuate wildly, and fluctuate widely.
So they get up and down a lot, they mean the same thing.
Fluctuate around, fluctuate around the number 30, fluctuate between.
So as a verb you can say fluctuates, fluctuating, fluctuated.
You can also use the noun fluctuation, fluctuation.
It's a very specialized word fluctuate so there aren't many synonyms.
Hover, so you could say hovered around 30, or perhaps a word like shift, shifted but there aren't any very good synonyms for fluctuate.
Remain steady, remain steady if numbers remain steady, it means the numbers stayed about the same, either the same or about the same level it's kind of the opposite to fluctuate, so they're not going up and down, not by much.
So between 2000 and 2003 numbers remained steady.
So remain steady.
You can have remaines steady, remaining steady, remained steady.
And some synonyms stayed the same, possibly stabilized, but stabilized means something slightly different which I'll look at now.
So stabilize, it's used to show contrast between a steady period and something that came before when it was unsteady when it was not steady when it was unstable.
So if numbers fluctuated and afterwards remained steady, then we can say that numbers stabilized they became steady.
So before 2009, numbers were fluctuating, then they stabilized for a year.
So we could say between 2004 and 2009, numbers fluctuated, before briefly stabilizing until 2010.
Or between 2004.
So between 2000 and 2004,numbers stabilized around the 75 mark.
Before that, they were higher than lower.
They were unstable. Let me stabilize.
So you can say stabilize at, stabilize around, briefly stabilize, suddenly stabilize.
And here are the verb forms for stabilize, stabilizes, stabilizing, stabilizing.
You can also have the noun form stabilization, but it's not very commonly used.
Some synonyms remained steady, fixed, is sustained, so numbers were sustained for several years, or maintained.
Stagnate is your next word stagnate.
When something stagnates, it stops developing or growing.
And it's use more when talking about growth and development rather than simply numbers.
And it suggests something bad.
There's little growth, whereas before and maybe afterwards there was lots of growth.
So if this graph were about growth, we could say the sentence, after a precipitous decline in 2004, growth stagnated for another six years.
There was no growth in this period, it was stagnating.
Or you could say there was a period of stagnation between 2004 in 2010.
You might want to say stagnated suddenly, suddenly stagnated over a period of stagnation.
It's a verb stagnate so here the verb forms, stagnates, stagnating, stagnated.
and there's the noun stagnation, stagnation.
And some synonyms, languish is a nice word, languish.
Numbers languished at around 30 for several years.
Stand still, stood still, stall growth, stalled.
Your next word is overall, overall.
Overall is a way of talking about the whole graph, the whole picture, the whole trend.
So you talk about the entire graph with overall.
So for example, overall, the numbers numbers in this period declined by approximately 25.
That's from 1998 to 2016.
The overall trend is one of two periods had a high level, with a low period in between.
So you're talking about the big picture, the whole graph.
The overall trend is a common collocation, so the overall picture, the overall pattern.
So they're all using overall here as an adjective.
But you can also use overall as an adverb as well.
There is an adjective or an adverb doesn't change that, the form doesn't change.
But some synonyms for overall, in general, generally speaking and general.
And your next word is upward, upward.
And also we're going to look at downward, downward is the next word, so upwards and downwards.
So they're very useful general terms.
So you could say between 2015 and 2016, there was a slight upward trend,
So it's an adjective upward trend.
You can use it as an adverb move upwards, rise upwards.
And of course you wouldn't say rise upwards actually because a rise suggests going up already, but move doesn't suggest going up or down, but it does when you say upwards an upward trend, an upward movement, upward direction.
Finally downward, downward.
From 2011 to 2015, there was a prolonged and downward style.
Prolonged means for a long time.
There was a sharp downward movement between 2003 and 2004.
So you moved downwards, you can have a downward trend, downward movement, downward direction.
So those are your seven vocab, your seven words, some more words for trends, fluctuate, remain, steady, stabilize, stagnant, overall, upwards and downwards.
مشارکت کنندگان در این صفحه
تا کنون فردی در بازسازی این صفحه مشارکت نداشته است.
🖊 شما نیز می‌توانید برای مشارکت در ترجمه‌ی این صفحه یا اصلاح متن انگلیسی، به این لینک مراجعه بفرمایید.