سرفصل های مهم
مواد
توضیح مختصر
زمان مطالعه

0 دقیقه

سطح

خیلی سخت
دانلود اپلیکیشن «زبانشناس»
این فصل را می‌توانید به بهترین شکل و با امکانات عالی در اپلیکیشن «زبانشناس» بخوانید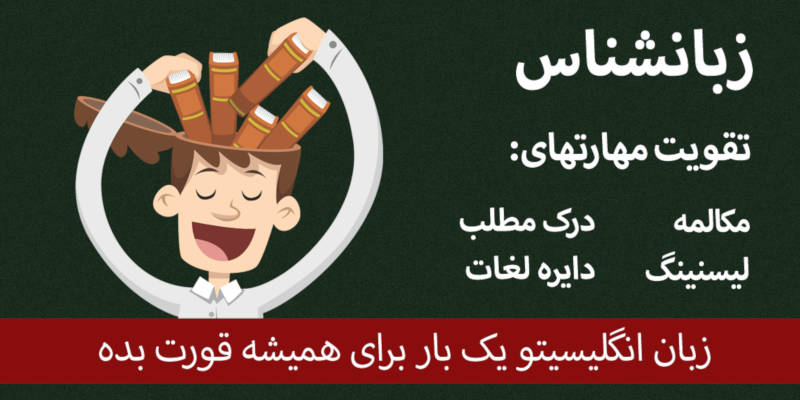 متن انگلیسی فصل
In this lecture we're going to be looking at seven words connected with materials.
And here are the seven words dense, porous, permeable, fibre, constituent, raw and debris.
And here's the first word dense, dense. something that is dense contains a lot of things or a lot of people in a very small area.
So for example, where Bucharest now stands, there was once a large, dense forest. So the forest had lots and lots of trees in a small packed tightly together.
Singapore is an area of dense population.
Small mammals such as mice like to live in dense undergrowth.
So you can have for example a dense forest, dense population, dense crowd, dense foliage, foliage is undergrowth vegetation, small plants.
Or the branches of trees as well.
Densely is the adverb.
And some synonyms for dense, compressed, thick, heavy, overcrowded.
Specially with populations of people.
Here's the next word porous, porous.
Something that is porous has lots of small holes in it, which water and air can pass through.
So for example, the local limestone is highly porous.
Rough porous surfaces will soak up paint more quickly than smooth, sealed surfaces.
The porous rock in the area leads to the creation of many small streams.
So you can a porous rock, a poor surface, porous material and something can be highly porous.
And some synonyms for porous absorbent, penetrable, and permeable.
Permeable and here is the word permeable.
Very similar to porous, surface substance is permeable something such as water or gas can pass through it or soak into it.
So for example, a number of products have been developed which are permeable to air and water.
Permeable membranes are thought to have tiny pores which allow the rapid flow of water.
And the rainfall quickly soaked into the permeable rock.
So you can, things can be permeable to something, permeable to water, youcan have permeable membrane, permeable material.
And some synonyms, porous, spongelike and absorbent.
The next word is fibre, fibre.
So fibre was a thin thread, the thin strand of a natural or artificial substance.
Specially one that is used to make cloth or ropes, so cloth and in the picture a rope is made of lots of small fibres.
This is the British English spelling and the American English spelling as E R on the end but the pronunciation is the same fibre.
If you look at paper under a microscope you will see the fibres.
There is a variety of coloured fibre in the cloth.
Experts warn that inhaling just one asbestos fibre can cause cancer.
So you can have a carbon fibre, a muscle fibre, a man made fibre the things contain fibres, so paper contains fibres.
It's the plural ( fibres) and for synonyms, thread, tissue, strand.
And the next word is constituent, constituent.
A constituent of a mixture or a substance or a system is one of the things from which it is made.
So for example, caffeine is the active constituent of coffee.
Coffee is made a partly of caffeine.
The main constituents were lemon juice and syrup.
These constraints force its constituent materials or constituent minerals to change their atomic structure.
And some common collocations a constituent of something, a major constituent, an active constituent and a constituent part.
And some synonyms for constituen,t element, component, ingredient and part.
Here's the next word as raw, raw.
Raw materials or raw substances are in their natural state before being processed or being used in manufacturing.
So here you have a photograph of some raw corn.
So for example, we import raw materials and export mainly manufactured goods.
In the port are two ships carrying more sugar from Cuba.
The raw sewage from the pipes that leaks into the river.
So we talk about raw materials, raw sewage, raw sugar, raw cotton.
And some synonyms for raw, untreated, unprocessed, basic, crude and natural.
The next word is debris, debris.
Debris is pieces from something that's been destroyed.
Or pieces of rubbish or unwanted material that has usually spread around over an area.
So here you have a building being demolished, being destroyed.
There's lots of debris from the building, spread around this site bricks and wood.
For example, rescue workers routed traffic around the debris from the explosions.
If you have an explosion, if a bomb goes off, you will have lots of debris.
A number of people were killed by flying debris.
Road sweepers cleared the street of debris.
So you can have debris from something, you can clear debris, floating debris on water, debris is scattered.
And here are the synonym for debris, waste, rubbish, rubble, remains, junk, wreckage.
So there are your seven materials words dense, porous, permeable, fibre, constituent, raw and debris.
مشارکت کنندگان در این صفحه
تا کنون فردی در بازسازی این صفحه مشارکت نداشته است.
🖊 شما نیز می‌توانید برای مشارکت در ترجمه‌ی این صفحه یا اصلاح متن انگلیسی، به این لینک مراجعه بفرمایید.