سرفصل های مهم
فرآیندهای علمی (پیشرفته) قسمت سوم
توضیح مختصر
زمان مطالعه

0 دقیقه

سطح

سخت
دانلود اپلیکیشن «زبانشناس»
این درس را می‌توانید به بهترین شکل و با امکانات عالی در اپلیکیشن «زبانشناس» بخوانید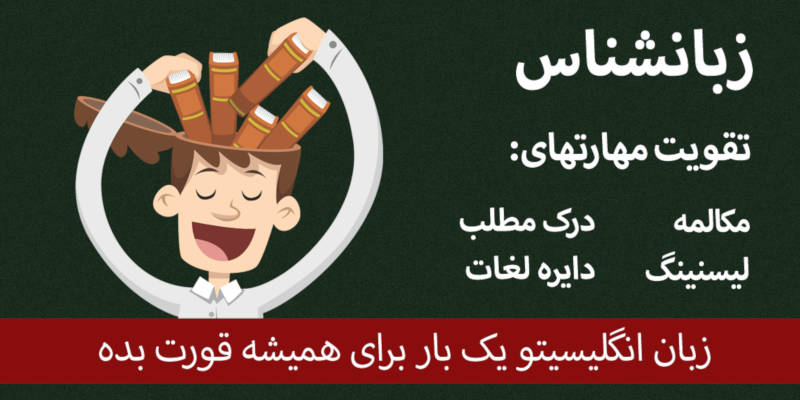 متن انگلیسی درس
In this lecture we're going to look at seven words connected with scientific processes.
And here are the seven words, circulate, emit, flow, form, generate, rotate, vapourize.
The next word is circulate, circulate.
When something circulates, it moves easily and freely within a closed space or a closed system.
And it comes from the word circul, it's not how you spell circle but the word is derived from circle.
Some example sentences, he caught the disease via a virus which circulates in the bloodstream.
The power required to circulate the air through a mine increases with the velocity of the air current.
The circulation of blood around the body is controlled by the heart.
It's a verb, so we talk about circulates, circulating, circulated and the noun form is circulation.
Some common collocations.
You circulate around something, blood circulates, air circulates and we can talk about the circulation of something.
Some synonyms flow, go around so blood goes around the body, move around, travel around.
Circulate.
The next word is emit, emit.
If something emits heat or light or gas or a smell, it produces it and sends it out through physical and chemical processes.
So for example.
The device emits powerful beams of light.
The amount of carbon dioxide emitted by cars continues to increase.
Carbon emissions are the main cause of global warming.
So the verb emit, to admit, emits emitting, emitted an emission is the noun form, emission.
So collocations emit radiation, emit a signal, a plant emits a plant emits oxygen, and we also talk about carbon emissions.
Some synonyms give off, realeas, discharge, secrete and the last one spew.
It's kind of informal word.
It's also a it has kind of bad sense to it.
When, when a lot of bad gas or pollution is given out, it spews out those bad things.
So for example
In the factory here it's spewing out gas Carbon pollution.
Emit.
The next word is flow, flow.
If a liquid or a gas or an electrical current flows some way, it moves there steadily and continuously and easily.
Moves easily and continuously.
For example, a stream flowed into the valley.
The current flows into electric motors which power the turbine.
As it gets very hot during use, it should only be used in a room with a free flow of cool air.
So it's a verb, it can be used as a verb flows, flowing, followed.
And some common collocations flow into something, current flows, electric current, water current flows, blood flows.
And wealso talk about the blood flow.
Some synonyms move, circulate, proceed, glide, and pour, pour has the sense of being fast fast movement.
So water pours into the valley, a lot of it moves into the valley.
Flow.
The next word is form, form.
When something natural forms or when something natural is formed, it begins to exist it starts to exist and develop.
For example. a mountain range, these are the Tetons in the United States, so the mountain range was formed by a natural process.
So example sentences.
The stars must have formed between 10 and 15 billion years ago.
Huge ice sheets were formed during the Ice Age.
The Tetons only started to form around 9 million years ago.
Some forms for the word form, forms, these are verb forms forms, forming, formed, a noun form is formation, formation.
So a star forms, a blood clot forms, clouds form, so the plural form of the word form and gradually form.
Some synonyms develop, grow, appear, build.
Form.
The next word is generate, generate.
If you generate something, you cause it to begin and develop its It's often used with power and energy.
You generate energy with a wind turbine, a wind turbine generates lots of energy.
The government said the policies would generate new jobs.
The steam engine burns coal to generate power.
When in use, the machinery quickly generates lots of heat.
So it's a verb's generates, generating, generated.
And the noun form generation.
So the generation of power, power generation.
Some collocations we generate power, generate energy, generate electricity, you can also generate excitement.
Some synonyms, produce, create, cause, make, bring about.
Generate.
The next word is rotate, rotate.
When something rotates or when you rotate it, it turns with a circular motion.
For example, the earth rotates around the sun.
A motor rotates the blades.
Rotate your ankle to stretch the ligaments.
It's a verb so rotates, rotating, rotated and noun form is rotation, rotation.
Some convocations of, the Earth rotates, and you can rotate around something, rotate gently, and you can rotate clockwise.
Some common synonyms, here are revolve, turn, spin, circle.
Rotate.
And your next word is vapourize, vapourize.
If a liquid or a solid vaporises or if you vaporize a liquid or a solid, it changes into a gas.
Or vapour, vapour is another word for gas and in the picture you can see some water vaporizing, turning into steam at Yellowstone National Park.
Note the spelling of vapourize Z on the end that suggests it's an American English spelling the British English spelling is I S E on the end.
However in normal usage most British people will use the Z form.
Also notice there's an O in the middle. Not O U as in Colour for the British English spelling, is it spelt the same way in British and American English.
To confuse things though in British English vapour is spelt with an O U in the middle, vapour.
With just no is the American English spelling.
Here are some examples sentences, when the meteor struck the earth, it vaporized.
The oil vaporized and formed a huge cloud of gas.
Aeroplanes usually leave a vapour trail behind them.
So vapour here is spelt in the British English way.
So vaporize is a verb so vaporizes, vaporizing, vapourized.
Some collocations water vaporizes, liquids vaporize and also solids rocks vaporize.
Some synonyms you can use evaporate, when it's when it's a liquid that vaporizes, it's evaporates.
Destroy, destroy is not an exact synonym of vapourize but you often see this in the movies.
So when you vaporize the bad guys with your laser gun they die and they disappear.
So you've destroyed them scientifically.
It's not an exact synonym.
Vapourize.
So those are your seven words for scientific processes circulate, emit, flow, form, generate, rotate, vaporize.
So now it's over to you, do the practice quiz and also completes the vocabulary record which you can download and print out.
مشارکت کنندگان در این صفحه
تا کنون فردی در بازسازی این صفحه مشارکت نداشته است.
🖊 شما نیز می‌توانید برای مشارکت در ترجمه‌ی این صفحه یا اصلاح متن انگلیسی، به این لینک مراجعه بفرمایید.