سرفصل های مهم
خانواده
توضیح مختصر
زمان مطالعه

0 دقیقه

سطح

خیلی سخت
دانلود اپلیکیشن «زبانشناس»
این فصل را می‌توانید به بهترین شکل و با امکانات عالی در اپلیکیشن «زبانشناس» بخوانید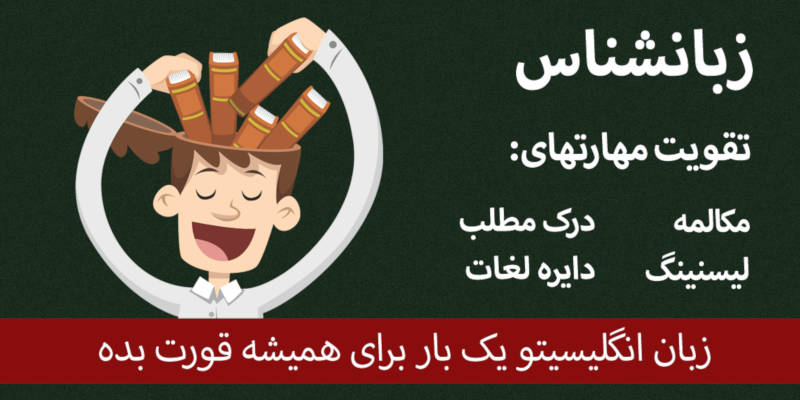 فایل ویدیویی
متن انگلیسی فصل
So in this lecture we're going to look at seven words connected with the family.
And the seven words are، infant, adolescent, maternal, paternal, sibling, marital status and upbringing.
And the first word is infant, infant.
So an infant is a child in the very early stages of a life usually referring to a time before they can walk before they start to walk.
So for example she found and took care of the infant.
The infant mortality rate in developed countries has been dramatically reduced.
And his infant daughter delighted his grandparents.
We often talk about infant mortality, or infant mortality rates that the number of infants that die before they're perhaps 2 years old.
An infant school.
Now infant school is often in Britain this is actually for children between the ages of about 5 and 7.
Infant care.
And a newborn infant.
So some synonyms for infant baby of course.
Young Child, kid, kid is a very informal use of the word.
I wouldn't include the word toddler the word toddlerl, T o d d l e r is a young child who is just starting to walk.
I would make infant and toddler different.
Adolescent, adolescent.
So an adolescent is used to describe young people who are no longer children but are not yet adult.
So for example here are some adolescents in Oslo in Norway teenagers basically.
Nearly one percent of adolescent girls suffer from anorexia.
Adolescents are often faced with an identity crisis as they grow up.
And the city had a high rate of adolescent pregnancy.
So you can have an adolescent girl, adolescent boy, adolescent behaviour, adolescent behaviour is kind of an extreme childlike behaviour of a teenager.
So if a teenager behaves like an adolescent then they're doing silly things, they're doing stupid things.
Strangely enough adolescent behaviour is really child like behaviour.
The plural of adolescent is adolescents.
And the, the actual period of being an adolescent is known as adolescence.
So you have adolescencets and adolescence.
Almost exactly the same sound.
So adolescence is the time when you are when you are an adolescent.
Teenager is a very common synonym for adolescent youth, juvenile, young adult, young person.
Maternal, Maternal is used to describe the feelings or actions which are typical of those of a kind mother towards her child.
So here's a picture of a mother being very maternal.
She had few maternal instincts.
Her feelings towards him were almost maternal.
She had a very maternal approach to the children in her class so she behaved like a mother.
She was a teacher behaved like a mother to the children.
We often talk about maternal instinct, maternal urge, maternal affection, and maternal devotion.
And some synonyms for maternal, protective, affectionate, loving, caring, sympathetic.
What about dads then?
We have the word paternal, paternal. So maternal, paternal.
So again this used, this word is used to describe the feelings or actions typical of a of a kind father.
But also if you think about it in a more traditional sense of being a father you cannot speak to be strict or even authoritarian.
So it refers to a kind father, but also authoritarian fathers.
So here's a father being very paternal to his young son showing him things, teaching him things.
So paternal instincts are those behaviours which a father performs unconsciously.
His feelings towards his employees were almost paternal.
He reasserted his paternal authority over his family.
So you can have paternal instincts, paternal behaviour, paternal pride, paternal devotion.
Some synonyms, fatherly, father like, loving, concerned, vigilant and protective.
Sibling is your next word, sibling, sibling is simply brothers and sisters.
It's the kind of general word for brothers and sisters.
So here are two sisters their siblings.
There was an intense rivalry between these siblings.
Thirty percent went back to live with a sibling or parent after the war.
so be 30 percent of soldiers.
I had three much older siblings as I grew up.
So that might have been brothers or sisters or a combination of the two.
We often talk about sibling rivalry, so when brothers and sisters are have a rivalry's between each other.
We often talk about older siblings and younger siblings, between siblings.
Marital status is your next phrase, marital status your marital status shows whether you are married or single or divorced or separated or even widowed.
If you used to be married but your husband or wife died your widowed.
So your marital status talks about those things.
How well off you are in old age is largely determined by race, sex and marital status.
It is possible that his marital status has hindered his rabbinic career.
And please enter your marital status and provide any relevant documentation.
Here's your next word.
Up, upbringing, upbringing.
So your upbringing is the way that your parents treat you.
And the things that they teach you when you're growing up.
It's your upbringing.
Notice when I say the word the P and the B usually blend into one word.
Upbringing.
He was a naval war hero with a privileged upbringing.
His political ideas were coloured by his upbringing as the son of a peasant farmer.
And she enjoyed an idyllic upbringing in the countryside.
You can have a strict upbringing, sheltered upbringing, a privileged upbringing.
And an unconventional upbringing so it's not normal.
Some synonyms, childhood, background, training, preparation, nurturing.
So there are your seven family words, infant, adolescent, maternal, paternal, sibling, marital status, upbringing.
مشارکت کنندگان در این صفحه
ویرایشگران این صفحه به ترتیب درصد مشارکت:
🖊 شما نیز می‌توانید برای مشارکت در ترجمه‌ی این صفحه یا اصلاح متن انگلیسی، به این لینک مراجعه بفرمایید.