سرفصل های مهم
دولت
توضیح مختصر
زمان مطالعه

0 دقیقه

سطح

خیلی سخت
دانلود اپلیکیشن «زبانشناس»
این فصل را می‌توانید به بهترین شکل و با امکانات عالی در اپلیکیشن «زبانشناس» بخوانید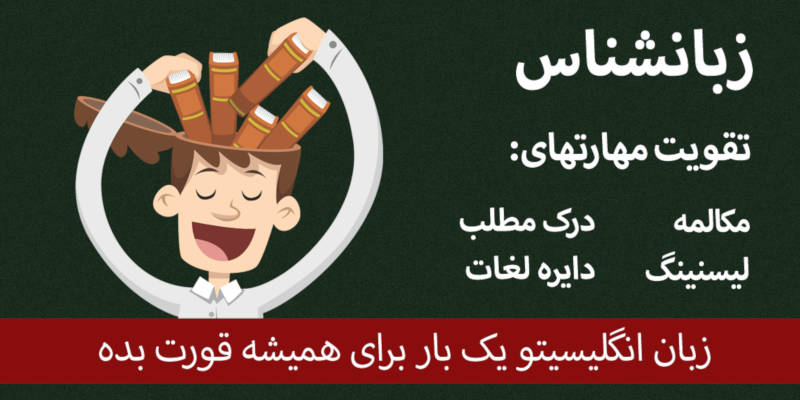 فایل ویدیویی
متن انگلیسی فصل
In this lecture we're going to look at seven words connected to government.
And here are the seven words, autonomy, constitution, coup, dictator, monarch, legislature, regime.
And your first word is autonomy, autonomy, in.. in government autonomy is when a country or a region controls or governs itself rather than by an external power.
The word comes from here you are auto at the start of the word. auto means self self-government.
For example, Catalonia demanded autonomy from Spain.
The rebels stepped up their demands for autonomy.
You can also have personal, as well as political autonomy.
So for example each of the managers enjoys considerable autonomy in their decision making.
So here you have the chance to make your own decisions to control your own actions.
So you can have personal autonomy, autonomy from something you can have, autonomy of someone or something, you can have autonomy in doing something and considerable autonomy is another very common collocation.
So the word autonomy you can turn it into an adjective autonomous, autonomous so you can have an autonomous region, an autonomous individual.
And some synonyms for autonomy, that self-government, independence, self-determination, self rule, sovereignty and freedom.
And your next word is constitution, constitution.
The constitution of a country or of an order of organization is the system of laws system of rules that states people's rights and also their duties.
So for example the transitional authority will draft a draft constitution.
The Constitution protects civil liberties and freedom of speech.
You can amend the constitution, adopt the constitution, ratify the constitution and you can have a new constitution.
These are common collocations.
And of course constitutions is the plural constitutional.
You can have as well an unconstitutional so something can be unconstitutional.
So those last two constitutional, unconstitutional are adjectives.
And some synonyms for constitution, legislation, code, charter.
Here's your next word coup, coup.
When there was a coup a group of people seise power or control in a country they get rid of or overthrow the previous government.
the word actually comes from the French phrase coup d'etat, coup d'etat.
So for example they were imprisoned for their role in the coup.
A military coup took place in Egypt in 2013.
Rebel generals staged a coup to oust the democratically elected government.
So here you have, coup d'etat, military coup, a coup attempt, and an attempted coup.
And some synonyms for the word coup, a revolution, plot, overthrow. So note with the pronunciation of coup.
You don't say the P You don't sound the P at the end coup.
Here's your next word dictator, dictator.
A dictator is a leader of a country who has complete control of the country all on his or her own.
Some dictators seise control using military force and they sometimes maintain control through cruelty through oppression.
This is a statue of Julius Caesar who became dictator of Rome.
Another famous dictator more recently was Adolf Hitler.
And the word comes from the Latin.
And here at the start of the word dictator is dict just from the Latin verb which means to tell.
So if you dictate something you tell somebody what to write so a dictator tells people what to do.
Some example sentences the country descended into anarchy when its dictator was overthrown.
This brutal dictator has blood on his hands.
Popular protests eventually forced the dictator to flee the country.
So you can have a brutal dictator, if you have a nice dictator, you can have a benign one a benign dictator who's a harmless dictator this means.
You can oust the dictator, and a former dictator.
And you can turn the word dictator in to dictatorship.
And some synonyms for dictator, despot, and tyrant these two words show that the the tup, the dictator is cruel, an autocrat is a more neutral word.
Your next word is monarch, monarch.
So a monarch of a country is the king or the queen of a country or sometimes the emperor or Empress of a country.
And here is the monarch of the United Kingdom.
The current QUEEN.
So monarch.
So the CH there makes the K sound monarch
The start of the word mon means one.
Again it's Latin mono it means one.
So it's the one leader.
Think is Latin it might be Greek actually, mono That means one leader.
Australia was an independent country but still has the British monarch as head of state.
His attempts to rule as an absolute monarch provoked a rebellion.
So some common collocations absolute monarch, an absolute monarch is a monarchy that has complete control almost like a dictator.
Where as a constitutional monarch like the British queen has to rule within the constraints of the constitution within the law.
A reigning monarch, ruling monarch mean exactly the same thing and monarchy as well in monarchy as when a country has, it's a country that is run by a king or a queen and a monarchist is someone who supports the idea of a monarchy.
And some synonyms, king and queen, emperor, empress.
These are really the examples of a monarch.
The closest synonym is sovereign, sovereign.
Next word is legislature, legislature.
The legislature of a country or a state is the group of people who have the powers to make laws.
And here's a picture of the beautiful Hungarian parliament building in Budapest.
It's home to hungary's legislature.
And the word again comes from Latin legis means law.
So the proposals before the legislature included laws against drug trafficking.
The legislature passed a bill to permit a referendum on the constitution.
The USA has a bicameral legislature.
And the third sentence bicameral means there are two bodies or two Houses of Parliament.
So you can have a state legislature, an elected legislature, the legislature approves things and passes things passes laws.
And somebody who works in, who is a member of the legislature is a legislator, legislator.
And legislation are the actual laws passed by the legislature.
And some synonyms, parliament, house, chamber, law-making body.
Here's the next word, regime, regime.
A regime is a, is a fairly negative way of Reffo into a government so a few refer to a government as a regime you don't like it.
You're critical of it because maybe it's not democratic, regimes often have dictators or military governments.
And it's connect with the word, the Latin word for king which is wreck's which here was changed to reg regime.
Notice the pronunciation of the G is the zh sound regime.
So the fas.. the fascist regime of Germany collapsed at the end of the war.
He was imprisoned and tortured under the military regime.
The new regime immediately imprisoned opponents and stopped freedom of speech.
We often talk about a new regime or a previous regime, a military regime, or an authoritarian regime.
And some synonyms, military government, administration, just government or dictatorship.
So there are your seven words for government, autonomy, constitution, coup, dictator, monarch, legislature and regime.
مشارکت کنندگان در این صفحه
تا کنون فردی در بازسازی این صفحه مشارکت نداشته است.
🖊 شما نیز می‌توانید برای مشارکت در ترجمه‌ی این صفحه یا اصلاح متن انگلیسی، به این لینک مراجعه بفرمایید.