سرفصل های مهم
فرآیندهای علمی (پیشرفته) قسمت اول
توضیح مختصر
زمان مطالعه

0 دقیقه

سطح

خیلی سخت
دانلود اپلیکیشن «زبانشناس»
این درس را می‌توانید به بهترین شکل و با امکانات عالی در اپلیکیشن «زبانشناس» بخوانید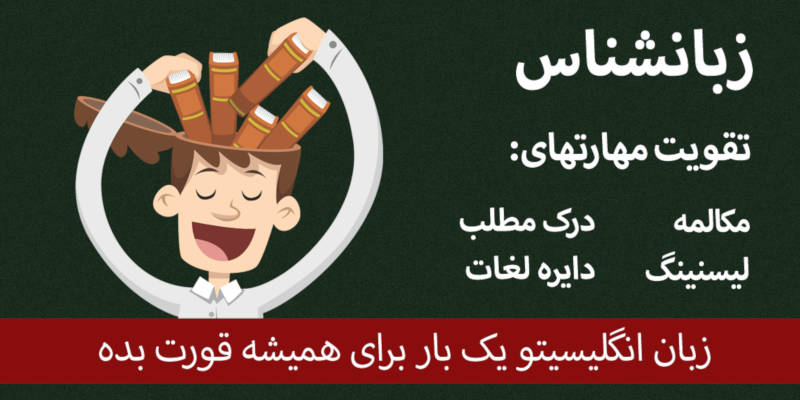 متن انگلیسی درس
In this lecture we're going to look at some vocabulary connected to scientific processes.
And here are your seven words accelerate, activate, condense, conduct, contaminate, contract and deplete.
So your first word is accelerate, accelerate.
Note the pronunciation of accelerate, acc, accelebrate, accelerate.
If something accelerates, it gets faster and faster.
Note as well as the double c you've got one l in the word accelerate.
So for example, growth will accelerate to 3 percent next year.
The government will accelerate its privatization program.
CCTV showed the car accelerating to two hundred kilometres per hour, 200 KPH.
We have to accelerate to something or by, accelerate development, accelerate the process and accelerate is a verb so you can have accelerates, accelerating, accelerated.
And the noun is acceleration acceleration.
The opposite of accelerate is decelerate, decelerate not d accelerate but decelerate.
And here are some synonyms for accelerate, step up, advance, hasten, increase, quicken and stimulate.
Your next word is activate, activate.
If something is activated, then it starts or rather causes something to start.
It's often used with machinery equipment and scientific processes.
And you can see at the start of the word activate is act.
Ok if put it another way.
An action starts.
And you can see the word act at the start.
So for example, security cameras can be activated by movement.
So they can be started by movement.
I have a voice-activated computer.
Heat activates enzymes.
You can activate something by, you can activate a system an alarm.
You can also activate things automatically, activate automatically.
Now it's a verb so you can have activates, activating, activated, activation is the noun.
And the opposite of activate is deactivate.
And again it's an adverb so you can have the same endings for that as well for deactivate deactivation.
And some synonym, trigger, stimulate, initiate and start.
Your next word is condense, condense.
When a gas or a water vapour is condensed, it becomes a liquid.
So here is a pan of Meatballs and some of the water in the pan has condensed on the bottom of the lid is turned back into water.
So water vapour condenses to form clouds.
As air rises, it becomes cooler and the moisture condenses.
So you can condense into, condense out of.
So condense is a verb so you can have condenses, condensing, condensed.
And the the noun for condense, changes the spelling a little bit condensation, condensation.
So you need to add an A insted of the E.
So noticed this shift in stress from condense to condensation.
Our next word is conduct, conduct.
And this word has lots of different meanings.
So for example a conductor in an orchestra, conducts the orchestra.
A researcher carries out or conducts research.
You can also have a code of conduct, which was like a set of rules, there you're using the noun.
But in science what we're going to look at, is some materials let's heat and electricity go through it.
So those materials conduct heat and electricity.
So for example, here are some electrical pylons or towers and the electrical cables.
And the cables are conducting electricity.
So note the stress on the verb as well conduct.
Conduct, stress on the second syllable.
We say conduct when we are using the noun.
The word conduct is all about behaviour and as in a code of conduct or criminal conduct.
But when we use the verb, which is what I'm going to look at here, stressed the second syllable, conduct.
So water conducts heat faster than air.
The molecule did not conduct electricity.
So there you got heat and electricity.
This third example relates to the use of conduct as carrying out something. So the scientist is conducting research into a cure for cancer.
Some common collocations conduct heat, conduct electricity, conduct business.
This is again the carry out meaning, and conduct research.
Conducts, conducting these are the different forms, conducted, conduction is the noun.
But you can also have the noun conductivity.
Conductivity so the conductivity of metal is very high.
Metal conducts electricity very well, and heat very well not good conductivity.
The first three words, the first three synonyms here relate to conducting heat and electricity a kind of transport, sense of the words, so carry, transport and send.
These next three relate to carrying out, a sense of conduct, conduct as in carrying out, carry out handle and administer.
Here's the next word contaminate, contaminate.
If something is contaminated, it becomes dirty or harmful or even dangerous like this water here.
This water is contaminated maybe by chemicals from a factory.
Things can be contaminated by oil, dirt, chemicals even of radiation.
So a chemical spill contaminated the river.
The river was contaminated by a chemical spill.
So here we are using the active in the first sentence, and the passive in the second sentence.
This next sentence used the verb as an adjective.
So thousands of people fell ill because of contaminated water.
So contaminated there was an adjective.
So we often use contaminate with water contaminate water contaminated water, contaminate the sea, contaminated by, contaminated by chemicals, contaminated with chemicals, you can use both.
Here are the different forms contaminating, contaminated and the noun contamination, contamination.
Some synonyms for contaminate, pollutes, harm, poison, infact.
Here's the next word contract, contract.
Again contract can have lots of different meanings.
It can be a noun which should you would say contract, which is a legal document, or it can be a verb, contract contract, which is what I'm going to look at here, as I'm looking at scientific processes.
Now when something contracts, it becomes smaller or thinner or shorter.
When metal gets hot, it expands but when it cools, it contracts which is a big problem for metal railway track.
Railway tracks which expand when it gets hot and contract when they get cool.
Blood is expelled from the heart pushed out of the heart when it contracts.
Metal contracts when it cools.
And here's a more general use of the word.
The Greek economy contracted by 2 percent last year.
So basically means things get smaller.
Expand and contract goes together, often muscles contract.
You can, things can contract rhythmically or rapidly.
And the different forms of the word contracts, contracting, contracted.
And contraction is the process, it's a noun.
So some synonyms for contract get smaller, narrow, decrease, decline, shrink.
Shrink means something that gets smaller.
The final word is deplete, deplete.
Deplete means you use something up.
It literally means you empty out something, so you use up, you deplete a store of something.
And deplete means you reduce the amount in this store so you can deplete your store of food.
So it suggests that you use something up that you already have.
So for example, some chemicals deplete the ozone layer.
Things like stress, illness and environmental pollution depletes your energy levels.
The Russian central bank's reserves were rapidly depleted during the recent currency crisis.
They, so their reserves of money of dollars were depleted.
So you deplete resources, you deplete reserves, funds, and you increasing or with you with the environment.
These days you deplete the ozone layer too.
So depletes as one of the forms depleting, depleted and depletion is the noun.
So here are some synonyms for deplete, consume and empty, use up, diminish, reduce and drain.
So there were your seven words for scientific processes accelerate, activate, condense, conduct, contaminate, contract and deplete.
مشارکت کنندگان در این صفحه
تا کنون فردی در بازسازی این صفحه مشارکت نداشته است.
🖊 شما نیز می‌توانید برای مشارکت در ترجمه‌ی این صفحه یا اصلاح متن انگلیسی، به این لینک مراجعه بفرمایید.