سرفصل های مهم
پدیده های علمی
توضیح مختصر
زمان مطالعه

0 دقیقه

سطح

خیلی سخت
دانلود اپلیکیشن «زبانشناس»
این درس را می‌توانید به بهترین شکل و با امکانات عالی در اپلیکیشن «زبانشناس» بخوانید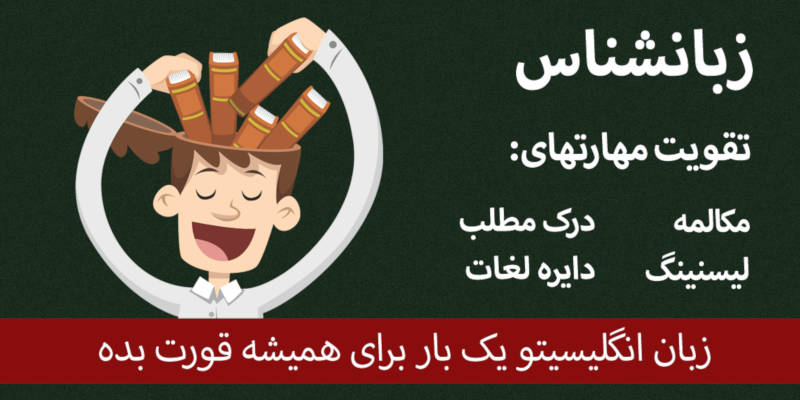 فایل ویدیویی
متن انگلیسی درس
In this lecture we're going to look at seven words connected with scientific phenomena.
And those seven words are a phenomenon, current, nuclear, power, pressure, property, solar.
And the next word is phenomenon, phenomenon.
A phenomenon is something that is seen to happen or exist and is often used for interesting, unique, strange things.
These is a picture of the Northern Lights which is a beautiful phenomenon.
Here are some example sentences.
There are usually scientific explanations for natural phenomena.
Phenomena is the plural form of the word.
The El Nino weather phenomenon may strike again this year.
In the early 1980s, U.S. doctors began to notice a strange phenomenon.
So phenomenon is a singular, phenomena is the plural form of the noun.
And some common collocations we talk about an interesting phenomenon, widespread phenomenon, strange phenomenon and we can investigate a phenomenon.
Some, some similar words occurrence, experience, incident, aspect.
Phenomenon.
And the next word is current, current.
A current is the steady and continuous flowing movement of water and it can also apply to the flow of ,electricity an electric current an electric current is the flow of electricity through a wire of an electrical circuit.
Note the Spelling of current as e n t, when you're talking about the flow of something, currant with an A the a n t ending is something completely different, something you can eat.
So these currant with an A.
But we're going to look at the current with an E.
For example, a powerful electric current is passed through transmission pylons.
A current of electricity is a steady flow of electrons.
We often talk about the current of something, such as the current of electricity or an electric current, and a strong current.
Very precise word no synonyms for the word current.
The next word is nuclear, nuclear.
Nuclear means relating to the nuclei of atoms or to the energy released when these nuclei in the atoms are split or combined.
For example.
Nuclear fission involves the splitting of atoms, which releases energy.
Nuclear fission.
He was a pioneering nuclear physicist. The man in the picture as Robert Oppenheimer.
They demanded the removal of all nuclear weapons from the Korean peninsula.
So nuclear also relates to nuclear weapons.
We talk about nuclear power, nuclear energy a lot, nuclear Physicist, nuclear physicist, nuclear weapons.
And two important scientific terms, nuclear fission.
Nuclear fission is the splitting of the atom to release energy.
Nuclear fusion is the combining of atoms to release energy.
Some synonyms, the most common one is atomic, atomic.
You can talk about atomic weapons, atomic energy.
Nuclear.
And your next word is power, power.
Power is energy, especially when we talk about electricity.
We often use the terms electricity and power in the same way.
Some example sentences.
Wind power is a renewable source of energy.
Burning coal to generate power adds to global warming.
Some specially-built vehicles can be powered by hydrogen.
So, powers If you are using the verb form powers, it powers powering, powered.
It's all the verb forms.
And some common collocations we generate power, we get power from something, power from the sun for example, a power cable, power supply and things can be powered by something.
For example powered by steam, and a battery powers something.
Something can be battery-powered.
Some synonyms for power, we can talk about energy, it's very similar to power and electricity.
And some verbs synonyms when we talk about power as a verb, operate is a similar words, has a similar meaning.
Power.
And the next word is pressure, pressure.
Pressure is a force that you produce when you press hard on something.
The pressure in a place or a container is the force produced by the quantity of gas or liquid in that place or contain and as a kind of more scientific term for the word, use of the word.
And you can remember it with the press.
So when you press on something you create pressure.
Some example sentences, an area of intense low atmospheric pressure led to a hurricane.
Firefighters use water at very high pressures.
The pressure rose so quickly that the gas exploded.
Some common collocations.
We talk a lot about high pressure and low pressure, air pressure, pressure rises and you could also raise the pressure of something, similarly pressure falls.
Some synonyms for pressure is quite a precise word.
There's a word you could use, the word strength in certain circumstances or strain.
These are kind of general general senses, general meanings for the word pressure.
Or load and compression.
But as I say it's a precise word.
We always always say water pressure, never water strength.
Pressure.
The next word is property, property.
The properties of a substance or an object are the ways, in which it behaves in particular conditions.
That's in its scientific sense.
The ways, in which something behaves.
For example, a radio signal has both electrical and magnetic properties.
The electromagnetic properties of electrons are caused by spinning.
Liquids have the property of being fluid and of viscosity.
Some forms the plural is properties.
Some collocations the property of something for example the properties of liquid.
The properties of an electron, magnetic properties.
And some synonyms, we talk about characteristics or feature as well as property.
Property.
Here's your next word solar, solar.
Solar is used to describe things related to the sun.
For example.
Tomorrow, tomorrow night there will be a total solar eclipse.
Snow and ice reflect 80 percent of solar radiation back into space.
A solar powered water heater significantly reduces electricity consumption.
Some common collocations solar power or solar-powered, solar radiation and solar energy.
Solar.
So there are your seven words for scientific phenomena phenomenon, current, nuclear, power, pressure, property. solar.
So now have a go at the practice quiz to learn the words better and complete the vocabulary record.
مشارکت کنندگان در این صفحه
تا کنون فردی در بازسازی این صفحه مشارکت نداشته است.
🖊 شما نیز می‌توانید برای مشارکت در ترجمه‌ی این صفحه یا اصلاح متن انگلیسی، به این لینک مراجعه بفرمایید.