سرفصل های مهم
محیط زیست
توضیح مختصر
زمان مطالعه

0 دقیقه

سطح

خیلی سخت
دانلود اپلیکیشن «زبانشناس»
این فصل را می‌توانید به بهترین شکل و با امکانات عالی در اپلیکیشن «زبانشناس» بخوانید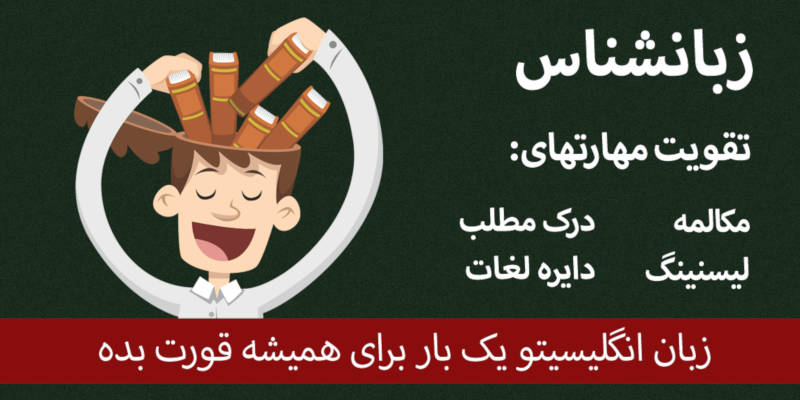 فایل ویدیویی
متن انگلیسی فصل
So in this lecture we're going to look at some words connected with the environment, and your seven words are biodiversity, ecosystem, fossil fuel, landfill, refuse, unspoiled and green belt.
And the first word is biodiversity, biodiversity.
Biodiversity is use when we talk about the wide variety of plant and animal life usually in their natural environment.
So here you have a jungle.
There's a great biodiversity of animals in the rainforest in the jungle.
So biodiversity, uh, the prefix of bio means life.
If you ever see bio at the start of a word it means something to do with life.
So biodiversity a wide range or diversity of life.
Some example sentences the environmental program in encourages farmers to preserve biodiversity.
We must preserve and protect the great biodiversity of the ocean.
And you can have a biodiversity of something, of animals of plants of oceans of rain forests.
You can conserve biodiversity if you protect it, protect here as well protect biodiversity.
And the opposite threaten you threaten biodiversity.
If we destroy the rain forests for example.
So some synonyms It's a very specialized word but you could say variety of animal life variety of plant life, range of plant life and animal life.
Your next word is ecosystem.
Ecosystem and ecosystem is all the plants and animals that live in a particular area and the relationship between them.
So here is in here is a marine ecosystem and the animals and the plants in this ecosystem they interact, they interrelate, they're interdependent.
ECO is short for ecological so ecosystem means ecological system.
Here's some examples.
Kenya's ecosystems include rainforest , deserts and savannah.
Over-fishing has destabilised marine ecosystems.
Here's one that a more wide use of the word ecosystem to do with Apple.
The success of apples ecosystem depends on hardware-software integration.
And some collocations are marine ecosystem, a balanced ecosystem.
If it's balanced it works well.
Fragile.
So it's in danger.
And you can damage the ecosystem.
And some synonyms for ecosystem, again is a very specialized word.
But environment is similar not exactly the same, organization, network, perhaps association.
None of these though kind of give the sense of life.
They're certainly not the last three.
Fossil fuel is your next word.
Fossil fuels and materials like coal, oil or gas.
Things you burn to make energy.
And their coal, oil and gas home made from the decayed remains of plants and animals. And you find them deep under the ground or under the sea and they're crushed by rock melted by heat and over millions of years they decayed into oil.
Gas and Coal.
Here's some fossil fuel being bent gas.
By using less energy, we'll burn fewer fossil fuels and emit fewer greenhouse gases.
Fossil fuels contribute to global warming because they contain carbon from animals and plants.
The fossil fuel companies, including the big oil companies, are amongst the richest in the world.
The government wants to cut back on fossil fuel exploration.
So you can burn the fossil fuel, consume and use fossil fuels.
And their dirty, dirty fossil fuels coal especially is very dirty.
Pollutes the atmosphere.
Again fossil fuel is very specialized but it is a non-renewable energy.
So we talk about non-renewables as well when we talk about fossil fuel.
So coal, oil and gas are non-renewables.
Your next word is landfill, landfill.
A landfill is a way of getting rid of all the moving rubbish, litter by burying it in the ground.
Here's a landfill site.
Full of rubbish.
So you bury rubbish in the ground.
Usually you cover it up afterwards when it's full up.
So landfill you filled the land with rubbish.
Some examples of its use.
The environmental costs of landfill can be very high.
The rubbish in modern landfills does not rot.
An 11 acre landfill site in Massachusetts, now hosts a nine thousand six hundred twenty panel, two point two megawatt solar plant.
They built a solar powered plant on top of a landfill.
So a landfill site is a very very common collocation.
Increasingly governments talk about landfill tax, landfill waste, landfill gas, is one of the problems of landfill, gas gets released by the rubbish.
Again a very specialized word.
But here's some other words you could use phrases, rubbish dump, garbage dump, waste dump, dumping ground,tip, disposal area.
Your next word is refuse, refuse.
When we talk about the environment we say refuse, refuse.
It's a noun.
And it basically means rubbish or garbage.
The things that we throw away when we don't want them anymore and it's often,.. It's often used in formal language.
So when it's a noun We say rafuse.
It's also of course a verb refuse, refuse.
But here we use the word refuse.
So here some refuse left in a rubbish bag.
The council makes a weekly collection of refuse.
Vast amounts of unwanted domestic refuse are left by the sides of roads.
Old TV and washing machines are examples of domestic refuse.
Domestic refuse, things that come from the home.
So we hopefully, collect refuse, domestic refuse.
And for companies that make things manufacturing companies, industrial refuse.
And we talk about refugees disposal as well.
So some synonyms for refuse, rubbish garbage, junk, and waste, and trash, trash is a more American word.
That trash and garbage of American English.
Rubbish is more of a British English word.
The next word is unspoiled, unspoiled.
If you describe a places unspoiled you think it's beautiful and natural because it hasn't been built on at least not for a very very long time.
So here's an unspoiled view of some fields and mountains and woodland.
It's no buildings just as nature intended.
But also here is an unspoiled village.
So there are buildings here but no modern buildings no big skyscrapers, no concrete.
It's an unspoiled village, unspoiled.
There you can see the Prefix UNspoil.
An unspoiled it can also be spout unspoilt in British English.
We often use unspoilt but also unspoiled in British English.
American English is almost always unspoiled, E d.
The village is quiet and unspoiled.
We want to preserve the unspoiled coastline of Wales.
The valley was unspoiled by modern life.
So we talk about unspoiled beauty, unspoiled nature, the unspoiled countryside and you can use an adverb like relatively unspoiled.
There's a little bit of modern buildings there.
Some synonyms for unspoiled, untouched, pristine, also suggests very clean, natural, clean, unblemished, and unpolluted as well.
Green Belt is your next word. Green Belt.
A green belt is an area of land around cities and towns in which building.
Things is very heavily restricted.
You are not allowed to build in a green belt.
And the idea of a green belt is to stop a city expanding into the surrounding countryside.
So here's a map of the green belt around London and some nearby towns.
So you can see the green belt is very, there's a big green belt around London to stock too much build in there.
So planning regulations within the Green Belt are severely restricted.
Fields and parks make up much of the city's Green Belt, an area of natural beauty.
So we talk about within the Green Belt, in the green belt, green about policy, and a green belt program.
Green belts very specialized.
So I've not made any synonyms for this word for this phrase.
So there are your seven environment words, biodiversity, ecosystem, fossil fuel, landfill, refuse, unspoiled, green belt.
مشارکت کنندگان در این صفحه
ویرایشگران این صفحه به ترتیب درصد مشارکت:
🖊 شما نیز می‌توانید برای مشارکت در ترجمه‌ی این صفحه یا اصلاح متن انگلیسی، به این لینک مراجعه بفرمایید.