سرفصل های مهم
اقتصاد
توضیح مختصر
زمان مطالعه

0 دقیقه

سطح

خیلی سخت
دانلود اپلیکیشن «زبانشناس»
این فصل را می‌توانید به بهترین شکل و با امکانات عالی در اپلیکیشن «زبانشناس» بخوانید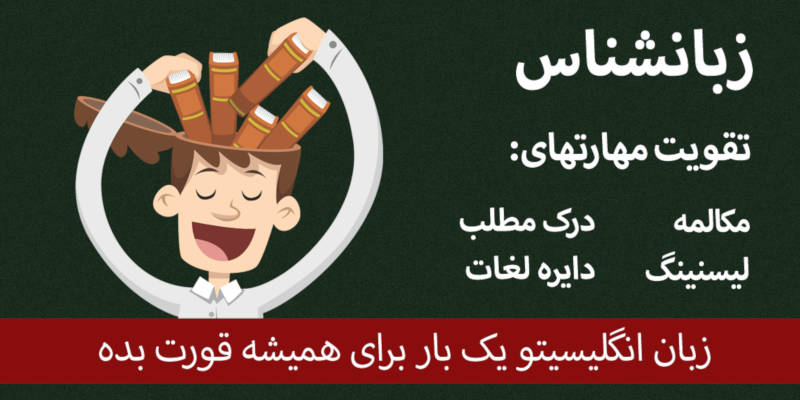 فایل ویدیویی
متن انگلیسی فصل
So I'll come to the economics lecture and here are the seven words that I'm going to take you through.
Boom, slump, GDP, deficit, surplus, macroeconomic and microeconomic.
So the first word we're going to look at is boom, boom.
If there is a boom in the economy, there is a big increase a rapid increase in the growth of the economy.
Maybe maybe people are buying more things in the shops or there are more jobs.
But the economy is expanding rapidly.
So for example, there was an economic boom in China during the 1990s.
The real estate market was booming.
Government policy saw a cycle of boom and bust. Boom and bust are opposite.
So a boom is when the economy is growing growing rapidly.
Bust is when it's not growing it's either stagnated or is declining.
So boom and bust often go together.
Sometimes governments they make the economy expand really fast and but those policies then lead to a bust.
We have talk about the boom years, the boom years years when there was rapidly economic expansion.
The baby boom, the baby boom is when lots of babies are born in a short period of time.
So at the end of the Second World War, when the war was over and all the soldiers went home to their wives there was a baby boom, because the soldiers and their wives made lots of babies.
And we often talk about an economic boom as well.
And boom here economic boom is really a noun.
But of course you can use it as an adjective booming.
As a verb so as a verb boomed as well.
And here are some synonyms for boom so expansion, growth, saw, spurt, upsurge, upturn.
And remember the opposite of boom.
The antonym of boom is bust.
And another word that is very similar to bust is the word, slump.
This is also the opposite of boom means the same thing as bust.
It's when there's a decrease in economic growth or stagnation.
So when there is no growth it's flat.
There were fewer jobs people spend less money.
So the collapse in the banking sector led to an economic slump.
This was in 2008.
Net profits slumped by 41 percent.
There was a significant slump in the housing market so maybe housing prices started to fall.
So we talk about an economic slump, sales slump, a housing slump.
We often talk about a slump in something, so a slump in the economy, a slump in sales, a slump in housing.
Some synonyms for slump, bust of course bust, decline, decrease, downturn, recession a recession is when a country's economy doesn't grow for three quarters of the year.
And when a recession is really bad and when there is no growth for years we talk about a depression.
So a depression is worse than a recession.
A recession is pretty bad.
One way we look at the way we measure whether a country is in a recession is through the GDP of a country the GDP.
And GDP stands for gross domestic product.
Now country's GDP it's an indicator it shows how productive of a country is.
So the GDP measures the total value of goods and services produced in a country in one year.
It's often used to compare the wealth of countries and also to compare the wealth of the average person in each country.
So for example, we say things like, the GDP per capita of Poland is thirteen thousand five hundred dollars, capita means head.
So in other words the GDP per capita means the GDP per person of Poland.
And you calculate that you take the GDP of Poland and divide it by the number of people in the country and it shows you how much wealth each person has.
8.4 percent of Thailand's GDP comes from agriculture.
South Korea's GDP increased by 3 percent in 2013.
So a typical collocation then is GDP per capita or so annual GDP, ncrease in GDP and decline in GDP.
Now GDP is a very specialized phrase so there's no synonyms here, although you could use the word wealth.
So the country's wealth is its GDP.
Your next word is surplus, surplus.
A surplus is extra resources or extra money greater than what you actually need.
So a country with an economic surplus has more money coming in for things like taxes than what it spending.
So it's got lots of spare money, extra money, extra resources.
The government's policy has created a large surplus.
So maybe it cut spending or increased taxes.
An increase in tax revenues generated a budget surplus.
Now the last sentence here.
Shows that the word surplus can mean more than just money.
So the eminent professor has a surplus of knowledge and wisdom.
He's got more knowledge and more wisdom than he can need.
He's very clever.
It's a good thing.
So he's very wise very knowledgeable.
Some typical collocations of budget surplus, economic surplus and increasing surplus, the decreasing surplus.
And some synonyms for surplus, excess, left over, unused.
Our next word is the opposite of a surplus, a deficit, a deficit.
A deficit is when you don't have enough resources when you don't have enough money for what you need.
So a country with an economic deficit, spends more money than it gets in from things like taxes.
It spends more money than it has.
They're finally ready to cut the budget deficit next year.
Politicians talk a lot about trying to cut the budget deficit.
The Greek government ran a budget deficit of 3 billion euros last year. so it's spent 3 billion euros more than it took in from things like taxes.
There is a balance of payment deficit.
Now that means that your country has more goods and products coming into the country more imports than export.
We talk about deficit reduction, reduce the deficit, a budget deficit.
But also we can use the word deficit more generally.
So here's an example of something that some children have in school when they don't have enough attention when they can't concentrate in class they have attention deficit disorder.
They don't have enough attention.
They they can't listen to the teacher.
They mess around in the classroom and they can't concentrate.
Attention deficit disorder or ADD is often called as well ADD
So deficits some synonyms for deficit, shortfall, lack.
So you have a lack of attention and lack of money.
Arrears, shortage.
Two more words.
Macroeconomic is the next one this is the penultimate word macroeconomic.
Macroeconomics is a branch of economics an economic study that is concerned with the big stuff the big major general features of a country's economy such as the level of inflation, unemployment or bank interest rates as well. macroeconomic.
The word macro simply means big, big Thing.
So it's kind of like big economics, so macroeconomic.
Greater macroeconomic stability is a major aim a government policy.
Macroeconomic policy failed to establish a stable rate of low inflation.
Macroeconomic data suggests that there will not be enough young people entering the workforce in the next 10 years.
Some collocations macroeconomic policies, macroeconomic management, macroeconomic stability, macroeconomic condition.
And macroeconomic is an adjective.
But you can turn it into a noun, simply by adding the S So the study of macroeconomic issues is called macroeconomic.
Very specialized term.
So there are no synonyms for macroeconomic.
And the final word in this lecturer's microeconomic, microeconomic.
So microeconomics is a branch of economics that is concerned with the small, individual features of a country's economy such as the workings of a particular company or a particular market or even just looking at a single product in a market, microeconomic.
And again the word the prefix micro that means small.
So it's the small economic.
The microeconomics module of the economics course is always popular with students.
It's a very interesting part of economics to study.
Microeconomics is concerned with the efficient supply of particular product.
His study into the success of the iPhone was a model example of microeconomic research.
So it's the study here of one product.
So we can talk about microeconomic policies, microeconomic management, theory, reform.
And again like Macroeconomic you can turn it into a noun by adding an S..
Again no synonyms for microeconomics, because it's a very specialized word.
So here are your seven economics words then boom, slump, GDP, deficit, surplus, macroeconomic, microeconomic.
مشارکت کنندگان در این صفحه
تا کنون فردی در بازسازی این صفحه مشارکت نداشته است.
🖊 شما نیز می‌توانید برای مشارکت در ترجمه‌ی این صفحه یا اصلاح متن انگلیسی، به این لینک مراجعه بفرمایید.