سرفصل های مهم
خصوصیات منفی
توضیح مختصر
زمان مطالعه

0 دقیقه

سطح

خیلی سخت
دانلود اپلیکیشن «زبانشناس»
این فصل را می‌توانید به بهترین شکل و با امکانات عالی در اپلیکیشن «زبانشناس» بخوانید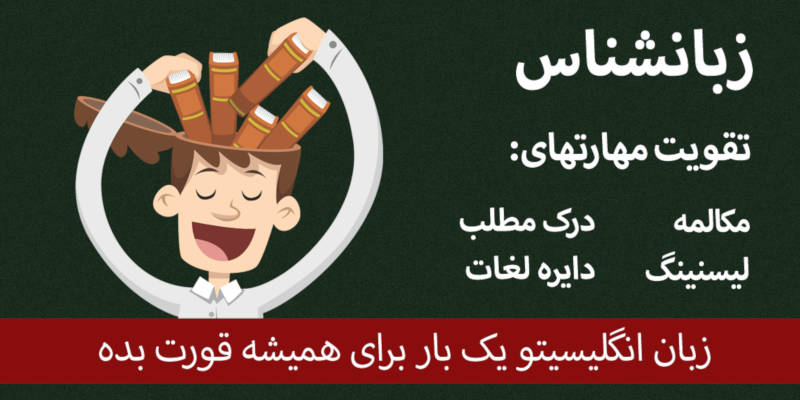 متن انگلیسی فصل
In this video we're going to be looking at words connected with negative qualities.
And here are the seven words abnormal, adverse, deficient, deprived, negligent, shortcoming, volatile.
And the first word is abnormal, abnormal.
Someone or something that is abnormal, is unusual especially in a way that is worrying for other people.
Basically abnormal means not normal, but in a kind of slightly worrying way.
So abnormal heart rhythms should be checked by a doctor.
It's not normal. And it's worrying as well.
Nothing abnormal was detected.
The child had an abnormal fear of strangers.
So you can have abnormal bleeding, abnormal behaviour.
These are common collocations abnormal heartbeat, abnormal cells.
And you can have also a noun abnormality.
So you have abnormal, abnormality.
So some synonyms aberrant, deviant, irregular, unusual, strange, odd.
And the next word is adverse, adverse.
So adverse decisions, conditions or effects are unfavourable to you.
They're bad for you, they don't help you, they're negative.
So here was some adverse weather, it'sery difficult to drive in this weather.
Here's some example sentences, a high dosage of vitamins may lead to adverse side effects.
Despite the adverse conditions, the bridge was finished in just eight months.
Because of the adverse weathe,r they had to abandon the football match.
Some common collocations adverse conditions, adverse weather, adverse publicity, adverse affect.
An adverse is an adjective, but you can turn it into a noun with adversity and into an adverb adversely.
And some synonyms for adverse, negative, unfavourable, disadvantageous, disadvantageous.
Deficient.
There's your next word deficient.
If someone or something is deficient in a particular thing, they do not have the full amount that they need of it, in order to function properly or to work properly.
So this man is deficient in sleep, doesn't have enough.
He hasn't had enough sleep to keep on working properly.
You could also be deficient in vitamins, so a poor diet is deficient in vitamins and minerals.
The proposal was deficient in several ways.
Sleep deficiency can have serious health consequences.
So here you have the noun form.
So it can be deficient in something, deficient in an area, seriously deficient, if it's really bad, you can be morally deficient.
So deficient, deficiency is the noun.
And some synonyms for deficient, inadequate, lacking, insufficient, weak, faulty and impaired.
So the last three synonyms relate to the use of deficient in for example machinery.
When something is not good enough for its purpose so the machinery is faulty or it's impaired.
Deprived, deprived is the next word.
Deprived people or people from deprived areas do not have the things that people consider to be essential in life.
For example you might have people living in an area of poor housing or high unemployment so it a deprived area.
Deprived.
So it's sort of deprivileged.
Priv from privilege, so somebody who is deprived, he is also underprivileged or deprivileged.
So there is by the way no word deprivilege, we say underprivileged.
If you're deprived so deprived and underprivileged.
And some example sentences, they are among the most seriously deprived children in the country.
There are many problems associated with life in deprived inner city areas.
Problems like crime, housing problems.
In this deprived neighbourhood, he was one of the few young men with a job.
So we often, the common collocation we often talk about deprived area,, deprived neighbourhood, deprived childhood, deprived upbringing.
So deprived and deprivation is the noun form.
So deprived, underprivileged, destitute if things are really bad, if you're completely poor have no money, poor, impoverished.
The next word is negligent, negligent.
If someone usually in a position of responsibility is negligent, then they don't do something they haven't done something that they should do.
So this driver here she is being negligent.
She's not looking at the road, she's not looking at the children crossing the road ,she's texting instead or reading her text.
She's, she's a negligent driver.
Here's some more examples.
The jury determined that the airline was negligent in training the crew.
The council had acted in a negligent manner.
The claims were made against a negligent third party for personal injury.
So you can be negligent in something, you can commit a negligent act, you can be criminally negligent, grossly negligent.
So that's if you're negligent in in a very big way, you are grossly negligent.
And the noun of negligent is negligence.
Some synonyms neglectful, careless, remiss.
Shortcoming is the next words shortcoming.
Someone or something shortcomings of the faults or weaknesses, which they have.
This bridge has some serious shortcomings.
Here's some more examples.
Marriages usually break down as a result of the shortcomings of both partners.
His book is entertaining, but it has its shortcomings. It's not perfect.
Manchester United's defence displayed some serious shortcomings.
So you can have a shortcoming of something, you can highlight a shortcoming, you can have serious shortcoming.
Glaring shortcoming, staring at you is such so bad.
So shortcomings is the plural.
And some synonyms, failing, weakness, defect, flaw, imperfection and deficiency.
And your final word is volatile, volatile.
So a situation that is volatile is likely to change very suddenly and unexpectedly often for the worse.
If a situation is volatile things can get really, bad really quickly and unexpectedly.
Stock markets for example can often be very volatile share prices go up and then suddenly they go down.
Everyone has a shock, they are volatile prices.
There have been riots before and the situation is volatile.
The international oil markets have been highly volatile since the early 1970s.
Armed soldiers guard the streets in this volatile atmosphere.
So you can have a volatile market, volatile atmosphere, things can be highly volatile, increasingly volatile.
And the noun form volatile is volatility, volatility so volatil, volatility.
Some synonyms for volatile, unstable, unpredictable, unsettled, fickle fickle is often something you have for people.
People can be very fickle, if they change their minds, if they change their opinions very quickly and suddenly. Erratic.
So now are your seven words for negative qualities for talking about negative things.
Abnormal, adverse, deficient, deprived, negligent, shortcoming and volatile.
مشارکت کنندگان در این صفحه
تا کنون فردی در بازسازی این صفحه مشارکت نداشته است.
🖊 شما نیز می‌توانید برای مشارکت در ترجمه‌ی این صفحه یا اصلاح متن انگلیسی، به این لینک مراجعه بفرمایید.