سرفصل های مهم
واژگان وقایع روز نزولی
توضیح مختصر
زمان مطالعه

0 دقیقه

سطح

خیلی سخت
دانلود اپلیکیشن «زبانشناس»
این درس را می‌توانید به بهترین شکل و با امکانات عالی در اپلیکیشن «زبانشناس» بخوانید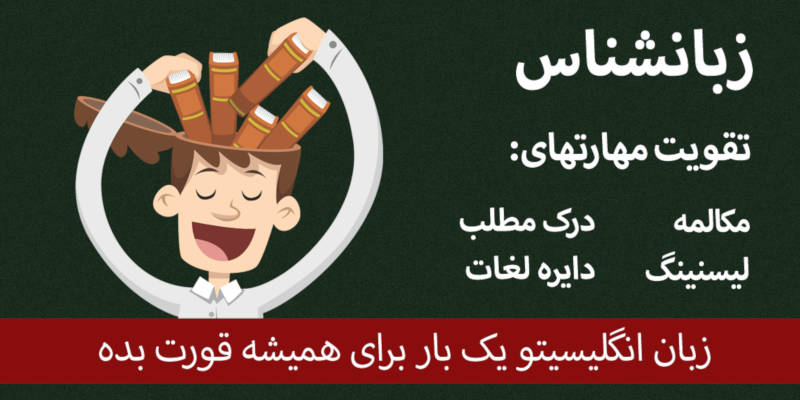 متن انگلیسی درس
In this letter we're going to look at vocabulary connect with downward trends.
And here are your seven words, fall, decrease, plunge, plumme,t decline, drop and dip.
So your first word is fall, fall.
Here's a man falling down without a parachute, going down.
It's quite a neutral word actually, so we can often use it with an adverb, but here we have a.., so between 1998 and 1999 numbers fell by approximately 15.
And another example, there was a rapid fall in numbers between 2003 and 2004.
So there we use an adjective with the word fall.
So some typical collocations with fall, dramatic and slight, fall by, fall from something to something else.
You can use fall as a verb or a noun.
So a small fall, a big small, but falls, falling, fell is the past simple form.
And some synonyms for fall, drop, decline, decrease.
And here in fact is the word decrease, decrease.
So like fall.
It's a general word for something that goes down, and it can also be a noun or a verb.
So for example, between 1998 and 1999 numbers decreased by approximately 15.
There was a steady decrease in numbers between 2011 and 2015.
This is a long steady decrease, almost a straight line.
You can have a slight decrease.
These are common collocations significant decrease.
So if you using decreases as a verb, you can say decreased slightly.
And as a noun there was a decrease in.
So here's the noun and as a verb, decreases, decreasing, decreased.
Some synonyms for decrease fall, and drop, decline, go down, depreciate, that's a good word depreciate.
Numbers depreciated by about 30, it means they decreased by about 30.
And depreciation is the noun form for deep, deep for depreciate, depreciate.
Our next word is one of my favourite words in the English language, plunge, plunge,
The G on the end is the J soft sound plunge.
So if umbers plunge, they go down really fast, like this woman plunging into a swimming pool.
As you can see by her angle it's a steep and fast drop down.
So you could see on this graph between 2003 and 2004 numbers plunged.
That's really the only place that numbers plunge on that graph.
So we can talk about prices plunged, numbers plunged, suddenly plunged.
So you can use an adverb but you don't really need to use many adverbs with plunge.
Plunge, plunges, plunging, plunged are the verb forms here.
And some synonyms for plunge, dive, sink, drop, tumble, tumble is a similar word for plunge, except it also suggests a bit of a lack of control, chaos.
So you kind of tumble out of an airoplane, you're falling all over the place and this nice would, plummet, plummet which is a word I'll look at now is the word plummet.
Plummet is even faster and more dramatic than plunge.
So if you jump out of an airplane with no parachute, you will plummet to your death very fast, I'm afraid.
Share prices for example, plummeted during the Wall Street Crash of 1929.
It's kind of the opposite of rocket.
So between 2003 and 2004 numbers plummeted.
Some common collocations with plummet.
Prices plummeted, numbers plummeted, suddenly plummeted, numbers suddenly plummeted.
So the verb forms plummets, plummeting, plummeted, plummeted.
And some synonyms for plummet, plunge, collapse, crash, tumble, nose-dive is an interesting term, it's like when you dive into a swimming pool you hit the water nose first so you nose-dive, you nose-dive.
Your next word is decline, decline similar to decrease and a fall.
It's a general word for something going down.
Historians often talk about the decline of the Roman Eempire.
The Roman Empire, gradually over hundreds of years got weaker until eventually it stopped existing.
So decline can also be used for something that happens over a long period of time.
But it can also be used in a general sense just like, fall and decrease.
So for example, between 2011 and 2015 there was a steady decline.
Like the Roman Empire declining, a steady decline.
Numbers declined slightly between 1998 and 1999.
Steady decline is a very common collocation, rapid decline.
Decline.
So if you're using decline as a verb, declined slightly, declined significantly.
So the first two examples are a noun.
Last two are verbs.
And the verb forms are declines, declining, declined.
And some synonyms for decline, fall of course, drop, go down, this should say decrease, and here's decrease, not word4 ,decrease.
Your next word is drop, drop.
This is another general word for downward trends.
It's very general word in fact useful for small, kind of uninteresting decreases, nothing exciting.
So there was a slight drop in numbers between 2008 and 2009.
Numbers dropped from just over 80 to just under 70 between 1998 and 1999.
So because drop is a very general word, we, you need to use adverbs or adjectives with it most of the time.
So a slight drop, or a sudden drop, if you're using drop as a noun, and as a verb dropped significantly, dropped quickly.
And here are the verb forms for drop, dropping to please double p there, and same again dropped.
And some synonyms for dropped go down, fall, decline, decrease.
Finally the word dip, dip.
Dip is slightly different from all the others.
If numbers dip, they go down slightly, but they also come back up afterwards.
It's a temporary decrease.
In one way it's the opposite of peak.
So numbers speak above 80. And numbers dip below 80 .
I love this picture.
This cake ,I think is a cake was dipped in chocolate so the cake was put down into the chocolate and then it came back up again.
So when you dip cake in chocolate sauce, you go down and then up again.
Now can you see that any dips here on the graph.
Now there is one.
There was a slight dip in numbers in 2007.
Not very big just a slight dip.
And you could say.
Also numbers dipped below 70 in 1999 before recovering. And back up again.
So we talk about a slight dip, small dip, but you can have big ones, significant dips.
You can dip below, that's using dip as a verb, so numbers dipped below.
So here are the verb forms, dips, dippind, dipped and double P is there.
It's like with drop.
And some synonyms for dip.
None of these are exact synonyms drop and fall.
Don't give the sense that the numbers go back up afterwards.
But dip is often used with downward.
But remember it's used for, there was slight upward increases afterwards too.
So those are your seven downward trends words, fall, decrease, plunge, plummet, decline, drop, dip.
مشارکت کنندگان در این صفحه
تا کنون فردی در بازسازی این صفحه مشارکت نداشته است.
🖊 شما نیز می‌توانید برای مشارکت در ترجمه‌ی این صفحه یا اصلاح متن انگلیسی، به این لینک مراجعه بفرمایید.