سرفصل های مهم
مواد
توضیح مختصر
زمان مطالعه

0 دقیقه

سطح

خیلی سخت
دانلود اپلیکیشن «زبانشناس»
این درس را می‌توانید به بهترین شکل و با امکانات عالی در اپلیکیشن «زبانشناس» بخوانید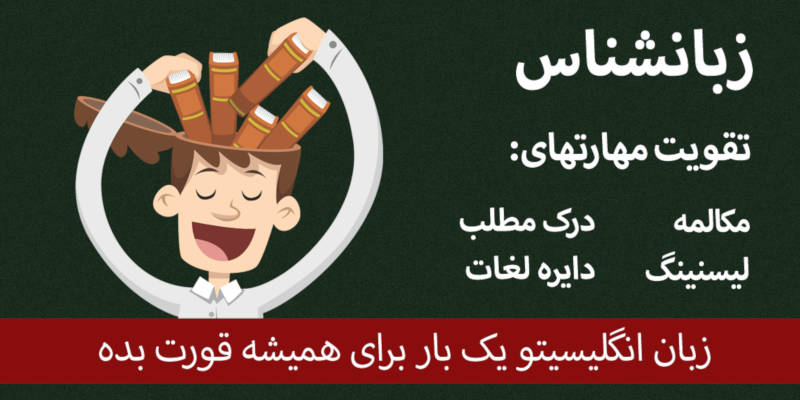 متن انگلیسی درس
In this lecture they're going to look at seven words connected with substances, substances.
And the seven words are substance, chemical, fuel, gas, liquid, metal, oil.
Your first word is substance, substance.
A substance is a very general scientific term.
It can refer to any kind of solid such as a powder or even a liquid or a gas but a substance has particular properties.
For example, some cigarettes contain poisonous substances.
The substance causing the problem is found in wheat.
He was found guilty of taking a banned substance.
So the plural of substance of course, substances, substances.
And some collocations a toxic substance, a poisonous substance, an illegal substance, the last one is useful also known as drug abuse it's substance abuse.
An oil substance, powdery substance, a waxy substance, a chemical substance, so these four describe different types of substance.
Some synonyms material, stuff, stuff is a very very general word, item, object.
Substance.
And the next word is chemical, chemical.
Chemical is the substance that something is made of.
And it's also connected with reactions between substances.
For example, CFCs caused chemical reactions that depleted the ozone layer.
Soldiers, soldiers exposed to chemical weapons report long-term health problems.
The food chain is affected by the over-use of chemicals in agriculture.
So chemicals is a plural noun.
And you can turn chemical into an adverb chemically, for example chemically treated food or the drug chemically affects your thought processes.
Some common collocations chemical reaction, chemical agents, so these are uses of chemical as an adjective.
here's next two a noun, so we're talking about dangerous chemicals and synthetic chemicals.
Chemical.
Here's your next word fuel, fuel.
It's a substance, that is burned to provide heat and energy in typical fuels are oil, coal and gas.
For example, the car ran out of fuel and had to pullover, had to stop.
The government is funding research into cleaner fuels.
The country needs to cut its fuel consumption.
Some common collocations we use fuel, burn fuel, you can run out of fuel, consume fuel.
We also talk about fossil fuel, nuclear fuel, fuel prices and fuel efficiency.
This one is often used talking about cars, cars need to be fuel efficient.
Some synonyms, energy source and combustible.
Fuel.
And your next word is gas, gas.
Gas is a substance that is neither liquid nor solid.
So it's a third state of matter like air.
And it's also used to describe a type of fuel that you can burn.
It's an uncountable noun.
Note that in American English gas is also the name for the substance you put into your car.
It's actually short form for gasoline.
But Americans just call it gas even though it's actually a liquid.
Some example sentences.
Coal is a cheaper fuel source than gas.
BP signed a contract to develop oil and gas reserves in Siberia.
The president agreed to the construction of a gas pipeline across the country.
Some common collocations natural gas, gas reserves, gas supply, gas pipeline.
Gas.
And your next word is liquid, liquid.
A liquid is a substance which is not solid, but it flows and it can be poured like water.
For example you must drink plenty of liquid during the day.
The explosion was caused by flammable liquid.
At room temperature, fats are solid and oil is liquid.
So liquid.
The plural of course is liquids, but it's also a verb as well to liquefy, so when you turn a solid or a gas into a liquid you liquefy it.
Some common collocations you pour a liquid, you absorb a liquid, you can have flammable liquids, fourth Form here you can use liquid as an adjective liquid hydrogen.
And some synonyms, fluid.
But you can't use this for example as fluid hydrogen, you don't use fluid in exactly the same way as liquid.
Liquid.
The next word is metal, metal.
Metal is a hard substance such as iron, steel, gold or led.
For example, the roof is made of corrugated sheet metal.
They found rich deposits of precious metals.
The belt is made of leather and metal.
It's a noun, but you can also turn it into an adjective, metallic metallic.
Some common collocations, precious metal, scrap metal, piece of metal, sheet of metal.
Metal.
And your next word is, oil, oil.
Oil is a smooth dark liquid, which is used as a fuel and it is often found deep underground, often under the sea.
And it's also used to make parts of machines run more smoothly to lubricate them.
And it's also used for cooking as well, very versatile substance.
The rig produces around a thousand barrels of oil per day.
The price of oil continues to fall.
Some gulf states have tried to reduce their dependency on oil exports.
Some collocations oil prices, oil production, oil rig, oil well.
Oil.
So there were your seven words for substances, substance, chemical, fuel, gas, liquid, metal, oil.
Remember, do the practice quiz and complete the vocabulary record.
These will help you learn the words more completely.
مشارکت کنندگان در این صفحه
تا کنون فردی در بازسازی این صفحه مشارکت نداشته است.
🖊 شما نیز می‌توانید برای مشارکت در ترجمه‌ی این صفحه یا اصلاح متن انگلیسی، به این لینک مراجعه بفرمایید.