سرفصل های مهم
هنر
توضیح مختصر
زمان مطالعه

0 دقیقه

سطح

خیلی سخت
دانلود اپلیکیشن «زبانشناس»
این فصل را می‌توانید به بهترین شکل و با امکانات عالی در اپلیکیشن «زبانشناس» بخوانید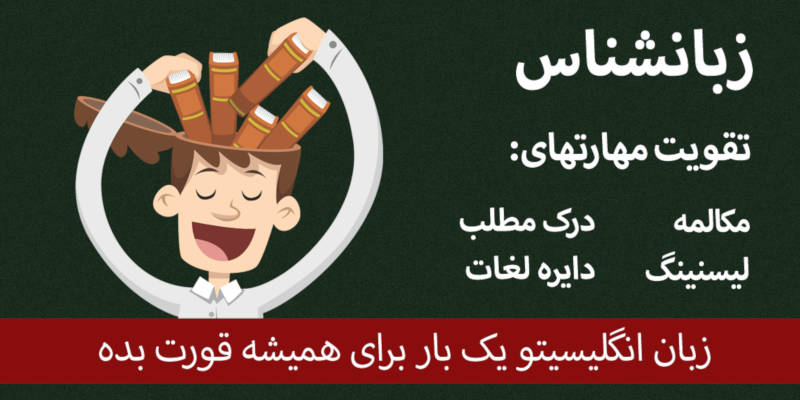 متن انگلیسی فصل
Welcome to the lecture on arts vocabulary.
And here are the seven words that I'm going to take you through, aesthetic, depict, genre, icon, vivid, portrait, and sculpture.
So here's the first word aesthetic, aesthetic.
Note the spelling at the start A and E together aesthetic and an aesthetic thing looks good it's pleasing to the eye.
Not necessarily beautiful but well put together and people will look at it and they will appreciate it.
Here's an aesthetic picture to me anyway.
I think it's nicely put together.
The colours go well together.
To me it's aesthetic.
We chose this furniture for its aesthetic appeal.
So the furniture looked nice.
The bridge is aesthetically appealing, so the bridge actually looks nice. It's well designed.
Momet's paintings are aesthetically pleasing.
And some collocations for aesthetic, aesthatic quality, aesthetic value, aesthetically pleasing, this is the adverb use of aesthetic, aesthetic appeal.
And here's the adverb begin aesthetically, aesthetically.
And some synonyms for aesthetic, artistic, creative, pleasing, artful as well.
And your next word is depict, depict.
Depict means to show something.
If you depict someone or something, you show it in a in an artistic way such as in a movie or in a photograph or in a painting.
So here's a painting and in this painting.
With this painting depicts a lighthouse by the sea and some seagulls as well.
Here's the word depict again, and you can see that part of the word picture at the end of the word depicts
so that helps you remember it depict.
Here's some example sentences.
The painting depicts the battle of Waterloo.
St. Nicholas is often depicted as Father Christmas.
And the third sentence is a slightly more general version of the word depict it's more like describe.
The government tried to depict the protesters as violence. So the government didn't like the protesters.
They told people they were violent.
In other words this use of depict is characterize, the characterize the protesters as violent.
Some collocations we depict in, and you depict somebody in a movie or in a picture, depict as, you can depict a scene, you can depict life.
Depict is a verb, so you can have depicts, depicting, depicted and to turn depict into a noun.
You see depiction, depiction note the different pronunciation there.
depiction.
And some synonyms for depict, show, illustrate, characterize again as the more general meaning of the word and describe as one is quite general portray, portray. And represent, represent.
Your next word is genre, genre
Not, not genre, genre.
A genre is a particular type of art or particular type of music or literature, a particular type of movie like science fiction movies.
The word genre actually comes from the Latin word gens.
Which is Latin, which means family.
So it's where the word genetics comes from as well, so to do with families.
So a family and movies, a family of art is as genre.
Horror movies are a consistently popular genre.
Not with me though but lots of people like horror movies.
The uniformity of Facebook games is probably a sign of the genre's infancy.
Unlike other books and it's genre, Unspeakable Things is markedly uninterested in converting its readers.
This comparing it to other books in it genre.
You can have a literary genre, artistic genre, you can invent a genre, if you are the first one to make it, if you come up with a genre you invent it.
If you spread a genre you spawn, it you spawn is a yawner.
That was another common collocation.
Genre it's a noun of course so you can have genres
Are some synonyms for genre, type, kind, family, brand, style and class.
Your next word is icon, icon. not econ,
But I I, icon
An icon is a symbol. It can be an object or even a person.
But it represents an idea it symbolizes an idea.
It can be religious. That's where the word originally comes from.
But also it can be non religious.
So for example, Elvis Presley was a cultural icon.
He represented the rock and roll era.
He symbolized the rock and roll era of the 1950s so he's a cultural icon.
The painting of Mary is a famous religious icon.
David Beckham, I hope you know him, David Beckham is as much a fashion icon as a football player, although he doesn't play football now.
This is an older sentence.
J.k. Rowling is an icon for young female writers.
She symbolizes something to them, how you can be successful as a writer.
Religious icon is a very common collocation, but so is cultural icon, sporting icon,
Icon it can turn into an adjective so you could have iconic status.
So David Beckham has iconic status.
Elvis Presley has iconic status.
So icon here is an icon but the adjective is iconic
And some synonyms for icon, symbol, legend, there slightly different meaning legend, but it could be used as a synonym and idol as well.
Elvis Presley was an idol.
Your next word is vivid, vivid.
If you describe memories and descriptions of something as vivid, then they are very clear and detail.
Okay.
So if you have a vivid vivid memory, you can remember lots of details about it.
Colours can be vivid as well, if they're bright and clear and stand dowton.
Here's a frog.
I think it's a frog it's an amphibian of some sort any way and it has a very vivid colours, so vividly coloured frog.
His poems are full of vivid imagery.
It's one example sentence.
Her paintings are characterised by vivid colours.
To tell that story requires a vivid summary of day to day event.
This is the story where you have to have lots of details.
Day to day events lots of details to make it vivid.
Some typical collocations with vivid, vivid memory, vivid picture, vivid imagination.
Children often have vivid imaginations, vivid colour.
So vivid you can turn that into an adverb, vividly, vividly.
And some synonyms for vivid, intense, powerful, detail, brilliant, colourful and memorable as well.
Our next word is portrait, portrait.
A portrait simply is a painting or a photograph of a person usually focussing on the face, so here's a portrait of a young girl just focussing on the face.
He was asked to paint a portrait of the Queen.
A self- portrait is a painting that you make of yourself.
And his biography provides a fascinating portrait of the 19th century politician, Gladstone.
Now hear the word portrait means more in the sense of description.
Some typical collocations portrait of, you can paint a portrait.
You often fine portraits in a portrait gallery, so an art gallery that has lots of portraying as a portrait gallery and you can make a self portrait.
And it's a noun, you can turn it into portraits of course.
And some synonyms, painting, representation is a more general use of the word, depiction, account, characterisation and likeness.
So our word is sculpture, sculpture.
A sculpture is a work of art produced by shaping something out of substances like metal or clay or stone or wood.
Now it can show anything it can be of any thing.
So for example, here is a sculpture of a boat in Reykjavik Iceland.
But it can also be abstract.
Here is an abstract sculpture in, I believe, New York didn't really show anything in particular.
Sculptures though can also be of people or animals but we often when we talk about sculptures of people.
We talk about them as statues.
So a statue is often of a person, but a sculpture can be of any thing people or boats or dogs all abstract thing.
So here are some example sentences.
The park was full of sculptures of animals and people.
The museum contains a collection of Ancient Greek sculptures.
The college offers courses in sculpture and painting.
You often carve a sculpture, unveil a sculpture, so when one a sculpture is new. And for the first time you're going to show it to people, it's often covered in some cloth.
And when you take off the cloth you unveil it, you unveiled the sculpture, you can make a sculpture.
And what we're talking about the people who make sculptures ,we say sculpture by.
It was a sculpture made by someone.
The sculpture is a noun of course so you can't turn it into a plural noun with S on the end.
But is also a verb to sculpture something so you can see sculpturing, sculptured.
The person who makes a sculpture is known as a sculptor, sculptor.
And some synonyms for sculpture, carve, form, chisel.
Chisel is something you often do with stone.
You chisel a piece of stone into a sculpture.
You can fashion something, often with your hands and you can often shape things with your hands too, where you can model something, you can model as sculpture.
So there are your seven art words aesthetic, depict, genre, icon, vivid, portrait and sculpture.
مشارکت کنندگان در این صفحه
تا کنون فردی در بازسازی این صفحه مشارکت نداشته است.
🖊 شما نیز می‌توانید برای مشارکت در ترجمه‌ی این صفحه یا اصلاح متن انگلیسی، به این لینک مراجعه بفرمایید.