سرفصل های مهم
واژگان بیماری
توضیح مختصر
زمان مطالعه

9 دقیقه

سطح

خیلی سخت
دانلود اپلیکیشن «زبانشناس»
این درس را می‌توانید به بهترین شکل و با امکانات عالی در اپلیکیشن «زبانشناس» بخوانید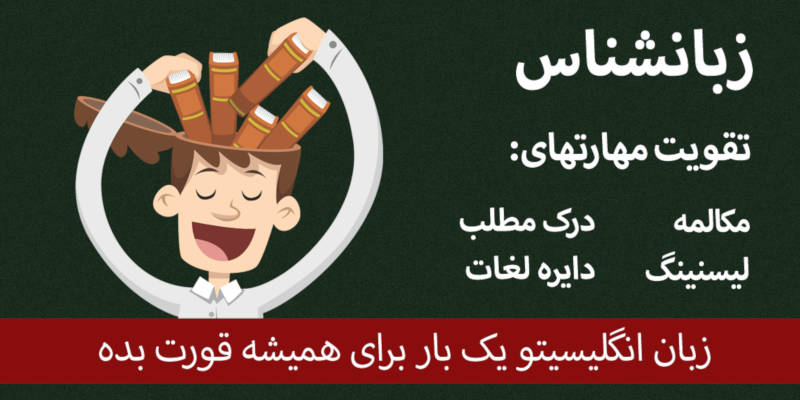 فایل ویدیویی
متن انگلیسی درس
So in this lecture we're going to look at seven words connected to illness.
Here are the seven words acute chronic addict allergy syndrome epidemic trauma.
And the first word is cute.
Cute.
An acute illness is one that becomes severe.
Very bad very quickly but it usually doesn't last a long time.
So this man has an acute headache.
She was admitted to hospital with a cute arthritis.
After drinking contaminated water he developed an acute case of dysentery.
She was rushed to hospital after feeling acute chest pains.
So you can have acute pain acute symptoms acute illness.
The acute infection.
And some synonyms for acute severe intense Sadan and sharp.
And acute is often contrasted with chronic.
Chronic.
So a chronic illness or a disability lasts for a long time often the years.
So for example he's suffering from chronic back pain.
So it's been going on for years.
He can't get rid of the back pain she's suffered for years with chronic depression.
The condition is often chronic.
So you can have chronic pain chronic stress a chronic disorder and chronic illness.
So chronic You can have an adverb from a chronic chronically So chronic is an adjective chronically.
Is the adverb.
And some synonyms for chronic constant and continual.
In Cuba it can't be cured persistent.
Protracted.
Sustained.
The next word is addict.
Addict So an addict is someone who does harmful things but can't stop doing them such as a drug addict
or a nicotine addict a cigarette addict they can't stop taking these things.
And they're bad for them as well.
So the researchers off is designed to find out why drug addicts often relapse.
He was both an alcoholic and a cocaine addict.
They were both recovering addicts and supported each other.
So you can have a drug addict heroin addict.
You become addicted.
And you can be a former addict.
So addicts is the plural.
And addicted so you are addicted to something addicted to.
And you have an addiction.
And diction.
So that's the noun.
Your next word is allergy.
And allergy.
So if you have a particular allergy you get ill.
When you eat or smell or touch something and these are things that don't normally make people sick or
ill.
So for example this lady as an allergist she's sneezing maybe because of she touched some flowers or
something or maybe because of glass the seeds in glass.
For example food allergies can result in a wide variety of symptoms an allergy to cats is a common cause
of asthma.
It is important to protect infants against allergies.
So you have an allergy to something you can develop an allergy a severe allergy.
And an allergic reaction.
Such as sneezing or having a rash on your skin.
So the plural of allergy is allergies.
And the additive is allergic allergic so allergy.
Allergic.
So allergy some said a name sensitivity hypersensitivity has very high sensitivity reaction.
And aversion aversion.
Your next word is syndrome.
Syndrome a syndrome is a medical condition that is characterized by a particular group of signs and
symptoms.
So for example irritable bowel syndrome affects more women than men.
The syndrome is more likely to affect those with lower levels of immunity.
And the exact cause of Asperger's Syndrome is not known.
You can cause a syndrome a choir a syndrome.
You can see suffer from a syndrome.
Diagnose a syndrome.
And some surnames for syndrome.
Ailment.
Disorder malady.
Sickness.
Problem.
Epidemic.
Epidemic.
If there was an epidemic of a particular disease affects a very large number of people.
Usually in a particular region or a country.
Here's a picture of a flu epidemic from 1918 when millions of people died.
This was an This is an epidemic.
In fact it was more than that.
Look at that later epidemic.
A severe flu epidemic is sweeping through Moscow.
A killer epidemic car of yellow fever is affecting Central Africa.
The report warns that the AIDS epidemic is not yet at its peak.
So you can have an epidemic of something flu epidemic a deadly epidemic an epidemic sweeps through a
country sweeps through a region.
Epidemic is a widespread disease a plague.
And the last one pandemic actually a pandemic is an epidemic that affects huge areas.
Vast areas maybe the entire world.
So the 1918 flu.
Epidemic.
I mentioned just now was a pandemic because it was over the entire world.
Trauma.
Warmer.
A trauma was a serious injury caused by an accident rather than an illness.
I'm going to show you a horrible picture.
Oh no.
This person has a traumatic injury a nail through all deal.
This move on.
Some examples of trauma horse riding accidents often involve head trauma.
An ambulance is a vital forgetting.
Trauma patients to hospital quickly.
Because of a car accident.
She suffered severe neck and head trauma.
So you can have a severe trauma head trauma.
Trauma patient and a trauma surgeon.
And some synonyms for trauma injury wound below.
Damage.
Shock.
These are all types of trauma worse for trauma.
So there are your seven illness words acute chronic addict allergy syndrome epidemic trauma.
مشارکت کنندگان در این صفحه
تا کنون فردی در بازسازی این صفحه مشارکت نداشته است.
🖊 شما نیز می‌توانید برای مشارکت در ترجمه‌ی این صفحه یا اصلاح متن انگلیسی، به این لینک مراجعه بفرمایید.