سرفصل های مهم
بیماری
توضیح مختصر
زمان مطالعه

0 دقیقه

سطح

خیلی سخت
دانلود اپلیکیشن «زبانشناس»
این درس را می‌توانید به بهترین شکل و با امکانات عالی در اپلیکیشن «زبانشناس» بخوانید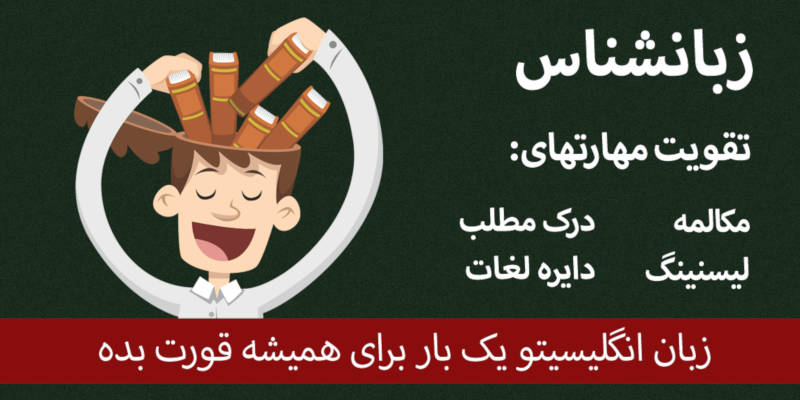 متن انگلیسی درس
Next we're going to look at seven words connected with disease, disease.
And here are the seven words depression, disorder, donate, fatal, infect, overweight, obese.
The next word is depression, depression.
This is a mental state in which you are very very sad and feel that you cannot enjoy life at all you.. you feel your life is difficult and unpleasant.
And you often feel that you can't make things better either.
So you're stuck in depression.
She was suffering from depression is an example of the word.
You should receive professional care if you have severe depression.
She suffered from post-natal depression for months.
Post-patal is after birth after the birth of a baby.
Often women can be depressed.
So you suffer from depression, and you can treat depression, doctors treat depression.
You can have severe depression, when it's really bad and clinical depression.
Some synonyms, despair when you're really sad, when you're depressed you despair, sadness, melancholy, despondency, distress and unhappiness.
So depression.
The next word is disorder, disorder which is a problem or illness which affects someone's mind or their body when something's not working properly.
They have a disorder.
The opposite of order, disorder.
So for example he suffered from a rare blood disorder.
The disorder can cause paralysis.
He developed a severe mental disorder.
And of course you can have a plural disorders, and some common collocations a mental disorder, a psychiatric disorder, somebody suffers from a disorder, and a doctor can treat a disorder.
Some synonyms include illness, complaint, affliction, ailment and malady, sickness as well is another synonym.
But remember that a disorder is a precise word that relates to when something doesn't work properly.
So disorder.
The next word we're going to look at is donate, donate.
If you donate something such as your blood or an organ in your body, you allow doctors to use it to help someone who is ill who needs your organ or your blood.
Here are some example sentences, many people donate their organs for use after death.
You can donate your sperm anonymously.
And here is an adjective form.
All donated blood is screened for HIV.
And so some forms of the word.
It's a verb so donates, donating, donated which can also be used as an adjective.
So donated blood, donated kidney.
And this is a noun so someone who donates something is a donor, donor.
And you give a donation, a donation.
Some common collocations for donate so you donate blood, you can donate organs or donate a kidney, and you can also give an anonymous donation, so people don't know who gave the donation.
Some synonyms for donate give or give away,provide, and you can also bequeath something bequeath.
So donate.
The next word is fatal, fatal.
And something that is fatal results in a death such as a fatal accident or a fatal disease.
The word fatal comes from the word fate, which is something that you cannot avoid.
So it's your fate to have something done to you such as death.
It's your fate fatal.
Some example sentences, the doctor said he had suffered a fatal heart attack.
The overdose of pills had proved fatal.
Global warming could be fatal for the human race.
If nothing is done to stop it, human race can die out.
So fatal is an adjective, fatally is an adverb so you can be fatally wounded.
Fatality is a noun which means death.
Somebody who has died so we talk about a car crash resulted in seven fatalities.
Some common collocations fatal accident, a fatal shooting, potentially fatal, something can prove fatal.
And some common synonyms for fatal include deadly, lethal.
When it's a disease incurable so fatal disease is often an incurable disease.
Mortal, and terminal.
We often talk about a terminal disease because it's going to kill you.
Fatal.
Their next word is infect, infect.
So if an animal or a human or a plant is infected it gets an illness or a disease like the teddy bear in the picture.
Some example sentences, a single mosquito can infect a large number of people.
Objects used by an infected person must be sterilized.
People infected with Ebola must be kept in isolation.
Ebola is a very dangerous infection.
So it's a verb so infects, infecting, infected which can also be used as an adjective, an infected person.
Infectious, you can have as well.
Infectious is an adjective, an infectious disease.
And some common collocations you infect with something, you infect people, you often infect people with something, you can infect animals and we also talk about a viral infection.
Some synonyms contagious, virulent and suggests it's a very powerful, it has infects lots of people, it's very dangerous if it's virulrnt, poisonous, toxic, communicable we talk about a communical, communicable disease and pestilential,
And it's more of an old fashioned word as if it's the disease is coming from God, if his pestilential.
So infect.
Overweight is the next word overweight, and someone who is overweight weighs more than is considered healthy.
So over weight of course.
Weighing more than is proper more than is healthy.
the being moderately overweight increases your chances of heart disease.
If you eat too much sugar you will become overweight.
Overweight people are often thought to be lazy.
And some common collocations.
We talk about an overweight person, you can be slightly overweight just a little bit, moderately overweight.
So in the middle and grossly overweight when you are very overweight.
Some common collocations the most common one being fat.
But if you are very overweight, grossly overweight you can be described as obese.
So the old fashioned word is corpulent, plump also is similar to fat.
And also sometimes people talk about people being pudgy when they're plump.
Sometimes also is a people talk about being big-boned.
So thereyou are overweight.
The next word is obese, obese.
So if someone is obese they are extremely fat, very fat.
Some example sentences, obese people tend to have higher blood pressure than lean people.
So lean means kind of a normal body shape.
More than 300 million people globally were considered obese in 2000 in the year 2000.
The likelihood of developing obesity may at least be in part hereditary.
So obesity here is the noun form for obese.
So obese is an adjective.
Obesity is the noun form.
We often talk about an obese person, you could also be clinically obese, morbidly obese.
That's when you are very obese.
This is a medical term and you become obese.
So obese means very fat, and also corpulent is slightly old fashioned word and overweight.
So there you are obese.
So there are the seven words again depression disorder, donate, fatal, infect, overweight or obese.
So next do the practice quiz and you can complete the vocabulary record as well.
مشارکت کنندگان در این صفحه
تا کنون فردی در بازسازی این صفحه مشارکت نداشته است.
🖊 شما نیز می‌توانید برای مشارکت در ترجمه‌ی این صفحه یا اصلاح متن انگلیسی، به این لینک مراجعه بفرمایید.