سرفصل های مهم
جمعیت
توضیح مختصر
زمان مطالعه

15 دقیقه

سطح

خیلی سخت
دانلود اپلیکیشن «زبانشناس»
این درس را می‌توانید به بهترین شکل و با امکانات عالی در اپلیکیشن «زبانشناس» بخوانید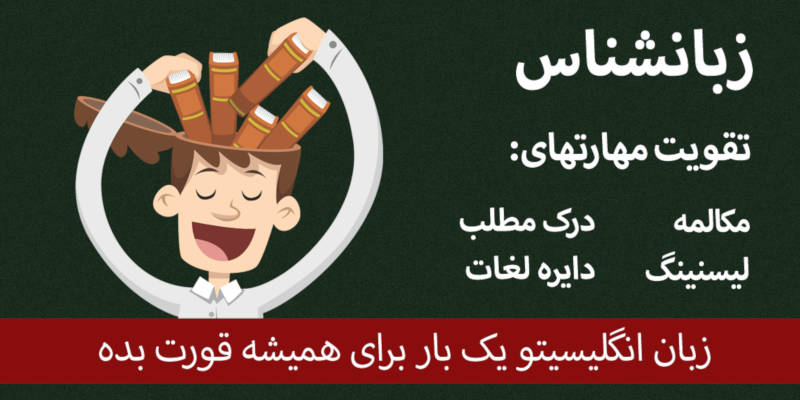 فایل ویدیویی
متن انگلیسی درس
In this lecture we're going to look at seven words connected to population population.
Which basically means people and the seven words are civilian demography.
Indigenous.
My great opinion poll over overpopulation per capita.
And the first word is civilian.
Civilian.
Now in a military situation a civilian is anyone who is not a member of the Armed Forces who is not
a soldier who was not a soldier sir in the picture here.
These are the civilians because they're not soldiers of course but you can also use the word as an adjective.
For non-military things civilian.
Let's look at some example sentences.
So this use of civilian is an adjective.
It was difficult to return to civilian life after 12 years in the military to civilian life it's an
adjective form of civilian.
It is thought that there were a hundred and ninety thousand civilian casualties during the Iraq war.
So civilian casualties people who are not soldiers.
Both soldiers and civilians were killed in the battle.
So this is using civilian as a noun.
So the plural a civilian is civilians some common collocations we talk about civilian population civilian
casualty.
You can attack a civilian or protect a civilian or protect civilians.
And some synonyms.
Citizen.
Although citizen is a more general form of the word.
Non combatant non-combatants is somebody who does not fight.
So combat means you're fighting.
Non-military and private citizen.
Civilian.
The next word is demographic demographic.
Demmer demographic must mean something that relates to the study of population in particular the changes
in the numbers of births deaths marriages and also disease in a community in a population over a period
of time.
So it's to do with statistics.
And it can be used as an adjective or an Now one.
And demo comes from the Greek word demoss which means people and graffy.
Which means the study of so demographic is the study of people.
Here are some examples sentences industrialization has caused many demographic changes.
So changes to statistics in the population.
You could also say industrialization has led to changing demographics Let's look at those two sentences
again industrialization has caused many demographic changes that that's an adjective.
But here we are using the word as a noun changing demographics.
Here's another noun you use most of my readers.
I read these sixty five to 80 year old demographic.
They are in business a demographic as a group of people in a society especially people in a particular
age group.
It's a demographic and the noun form is demography.
Demography is an uncountable noun is the study of changes in a population but it's not very often used
demographic is more commonly used.
And we also use the word demographics.
Demographics are the actual statistics.
If you have statistics about the population then you have demographics about the population.
You talk about demographic changes demographic profile changing demographics the key demographic.
It's a very precise word.
So there are no obvious synonyms perhaps to tist sticks but that's a much more general word than demographic
which is very precise.
The next word is indigenous Indigenous you stressed the second syllable did each indigenous.
If a person is indigenous to a country it means they were born in that country or their family comes
from that country.
So that person or the family did not move there.
They did not migrate to the country.
So people are indigenous to a particular country if they've lived there or their family has lived there
for a long time a culture.
All the language can be indigenous as well.
And jenice on the end chamis means born.
Indeed.
I mean the native who is native born in effect.
Here are some example sentences the AZ techs were one of the indigenous peoples of Mexico because they
were all ready.
They were always there in Mexico well for a very very long time for thousands of years.
The Red Fox is indigenous to parts of eastern USA.
So it comes from there and it wasn't brought over on a ship the Red Fox has always been there.
The village is surrounded by hundreds of indigenous plants.
So plants can be indigenous as well as people and animals.
So common collocations we talk about the indigenous population indigenous people indigenous culture
and you can be indigenous to some where indigenous to eastern USA.
And some synonyms for indigenous native.
Home grown local.
So indigenous.
The next word is my great.
My great if people my great they move from one place to another place and they often do that to find
work or to live somewhere and animals migrate as well.
So in the picture here you have some birds and they are migrating to find some warmer weather some example
sentences.
People migrate from the countryside to the city in search of work.
They moved to the city.
Many birds migrate to Africa in the winter.
Early humans migrated in search of food.
Some forms for the word.
So verb's so migrates migrating migrated and the noun form is migration.
So a migration of people migration of birds somebody who migrates is known as a migrant migrant but
it's more common to use the word immigrant.
Immigrant which suggests that somebody has not just moved which is migrant but also who lives in a place
they moved to and his immigrant.
Some common collocations you migrate from somewhere and to some where a worker migrates.
You can also use it as an adjective you can talk about a migrant worker.
And some similar MS move for the verb form relocate.
Emigrate.
Is another verb.
So you leave that this emphasizes that you leave somewhere.
And immigrate is than is the verb form.
It's just you're moving to somewhere.
So my great.
The next phrase is opinion poll.
Opinion poll an opinion poll involves asking people's views on a particular subject their at their opinions
especially one that concerns politics.
Asks the the opinions of the population.
Here are some example sentences.
Nearly 60 percent of people questioned in a recent opinion poll supported the government.
Even though opinion polls showed otherwise Trump won the election.
Opinion polls suggest that there is support for the policy.
Of course the plural form of this is opinion polls.
Somebody who carries out the opinion poll is known as an opinion pollster.
So the person who stands with the clipboard ticking boxes is the opinion pollster.
Opinion polls suggest is a common collocation show.
Opinion polls indicate.
And some synonyms survey.
Simply just poll as well.
So opinion poll.
The next word is overpopulation.
Overpopulation.
If there was a problem of obreht overpopulation in an area then there are more people living there that
can be looked after that can be supported properly.
So when when we talk about overpopulation it's a problem.
Because there are too many.
There are more people than the area can support some example sentences.
The region was suffering from overpopulation.
There were too many people there may be some went hungry.
Food shortages stemmed from rapid overpopulation.
Overpopulation kept agricultural wages at pitiful rates very bad rates.
People were very poor.
Some common collocations overpopulation in a place to overpopulation in somewhere rapid overpopulation
when it's very quick.
You talk about the problem of overpopulation.
Overcrowding is a synonym that's the only synonym that I can think of.
So overpopulation.
You can see this city is overpopulated.
Too many people there.
The next word or phrase is per capita per capita.
The per capita amount of something is the total amount.
Of something in a country or area.
Divided by the number of people in that country or area comes from the Latin capital which means a head
capital means hared per means for each.
So in other words it means for each head for each person.
So for example we say Norway has the highest per capita income in the world.
So you you total the total income of Norway and divide it by the number of people the number of heads
in the country.
The per capita consumption of alcohol has dropped over the past two years.
So each person.
Drinks less alcohol.
This year the French will eat about 40 percent more fresh apple apples per capita than the Germans.
This is a slightly different use of per capita here is actually an adverb.
Because they eat a certain number 8 per capita.
I'm describing it.
Some common collocations we talk about per capita income per capita consumption income per capita consumption
per capita.
Some synonyms per head per person or for each person.
So per capita.
So those are your seven words.
Civilian demography indigenous.
My great opinion poll.
Overpopulation per capita.
So did a practice quiz and complete the vocabulary record to help you remember those seven words.
مشارکت کنندگان در این صفحه
تا کنون فردی در بازسازی این صفحه مشارکت نداشته است.
🖊 شما نیز می‌توانید برای مشارکت در ترجمه‌ی این صفحه یا اصلاح متن انگلیسی، به این لینک مراجعه بفرمایید.