سرفصل های مهم
بخش دوم
توضیح مختصر
زمان مطالعه

0 دقیقه

سطح

خیلی سخت
دانلود اپلیکیشن «زبانشناس»
این درس را می‌توانید به بهترین شکل و با امکانات عالی در اپلیکیشن «زبانشناس» بخوانید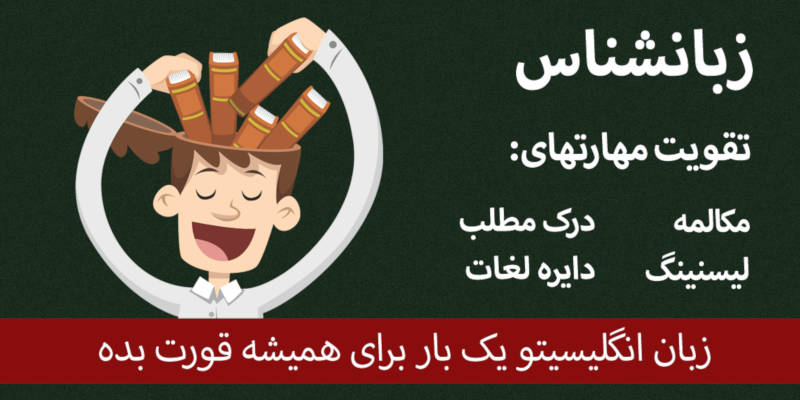 فایل ویدیویی
متن انگلیسی درس
In this video we're going to look at seven words connected with social issues.
And here are the seven words inequality, deprived, elite, redistribute, privilege, underprivileged, multicultural.
And here's the first word inequality, inequality.
Social inequality is the difference in social status or wealth or opportunity between people and between different groups of people.
So here in this picture you've got two groups of people you have the the old man at the bottom and the three young women on the right.
There's a social inequality between them.
The, the young women have lots more opportunity more wealth than the older man.
So inequality means unequal.
So for example, people are raising concerns about increasing social inequality.
Our policies aim to reduce inequality.
There are still significant inequality between the sexes in many European countries.
So we can have social inequality, inequality in something.
So inequality between things, and if you want to get rid of inequality you can tackle inequality.
Some synonyms for the word, inequity, injustice, disparity.
The disparity between different social groups.
The next word is deprived, deprived.
Deprived people or people from deprived areas, do not have the things that people considered to be essential in life.
For example, acceptable living conditions, good living conditions or a decent education.
So for example, they are probably the most severely deprived children in the country.
There are considerable problems associated with life in a deprived area.
He endured a deprived childhood but ultimately found success and happiness.
Some common collocations deprived area, deprived neighbourhood, deprived childhood, deprived upbringing.
So deprived, deprivation is the noun that comes from deprived.
So deprived underprivileged is a common synonyms, destitute, disadvantaged and needy, needy.
Here's the next would elite, elite.
This is pretty much the opposite of underprivileged or deprived.
This is for the top, the people at the top of the pyramid if you like.
So you can, so elites you can refer to them to the most powerful the richest, the most talented people within a particular group or place or country, as the elite.
So the elite go at the top of the political elite for example the wealthy elite.
The country was ruled by a wealthy elite.
The governing elite are often out of touch with ordinary people.
The debate is dominated by an intellectual elite.
We often talk about a governing elite or a political elite and elite often rules a country.
And you can challenge the elite, and you can might have more than one elite So elits, elitist is the adjective an eliteism is a noun.
So some synonyms.
The elite is often the same as the establishment, so the governing or the wealthy parts of society is the establishment or the ruling class.
Sometimes oligarchy as well, oligarchy is a group of small group of people who run a country.
Here's the next word.
Redistribute, redistribute.
So if something such as money or property or land is redistributed, it is shared among people or organizations in a different way.
So money is moved around to other people, so it's moved from the way it was previously to different people.
So it means distribute again.
Of course.
So wealth was redistributed more equally after the revolution.
Taxes can be used to redistribute income.
And the communists embarked on a program of land redistribution.
The third sentence is a noun here, redistribution.
So you can redistribute wealth or land or income or power.
As a noun, as a verb sorry redistributes, redistributing, redistributed.
Redistribution is the noun.
And some synonym reorganize and shift. move.
The next word is privilege, privilege.
A privilege is a special right.
All advantage that only one person or one group has.
So for example, the Russian Federation has issued a decree the moving special privileges for government officials.
Members of Parliament enjoy special rights and privileges.
Member nations of the European Union (EU) have mutual trading privileges.
And you can grant a privilege or you enjoy a privilege, but you can also abuse a privilege, and you often have special privileges too.
So privileges.
You can be privileged as well.
That's the adjective privileged people.
And some synonyms benefit, advantage, entitlement, right.
Underprivileged is the next word, underprivileged.
So if a privileged now, underprivileged, so underprivileged people have less money fewer possessions, fewer opportunities than other people in society.
So this boy here, he is an underprivileged boy, has very few possessions.
So underprivileged.
Not unprivileged you say underprivileged instead.
So for example, this charity helps underprivileged children learn to read.
Government cuts had a great impact on underprivileged families.
The inner city was a ghetto for the underprivileged.
We often talk about underprivileged child or family, you may come from an underprivileged background.
And when we talk about underprivileged people in general, we say the underprivileged.
And some synonym poor impoverished, disadvantaged, needy.
And the next word multicultural, multicultural.
Which means consisting of or relating to people of many different nationalities or cultures or racial groups.
So here you've got a multicultural presession of people different flag showing the different nationalities you got people from different cultural and ethnic and racial groups.
It's multicultural seen here, many cultures it means, many cultures.
So for example, there are many advantages for children growing up in a multicultural society.
The school curriculum takes a multicultural perspective.
Many neighbourhoods in large cities contain multicultural communities.
So you can have a multicultural society.
We are a multicultural community.
Multicultural approach, multicultural curriculum.
Multicultural, multiculturalism is a situation in which all of the cultures within a country have equal rights and opportunities.
And It can also refer to policies that promote cultural diversity rather than what we call assimilation.
Assimilation is when people from different cultures kind of merged together, live together.
But multiculturalism is sometimes about keeping people not so much separate but by respecting different cultures.
And some synonyms diverse, ethnically diverse, multiracial and inclusive.
So there you are seven words for social issues, inequality deprived, elite, redistribute, privilege, underprivileged, multicultural.