سرفصل های مهم
تجارت مالی
توضیح مختصر
زمان مطالعه

0 دقیقه

سطح

خیلی سخت
دانلود اپلیکیشن «زبانشناس»
این درس را می‌توانید به بهترین شکل و با امکانات عالی در اپلیکیشن «زبانشناس» بخوانید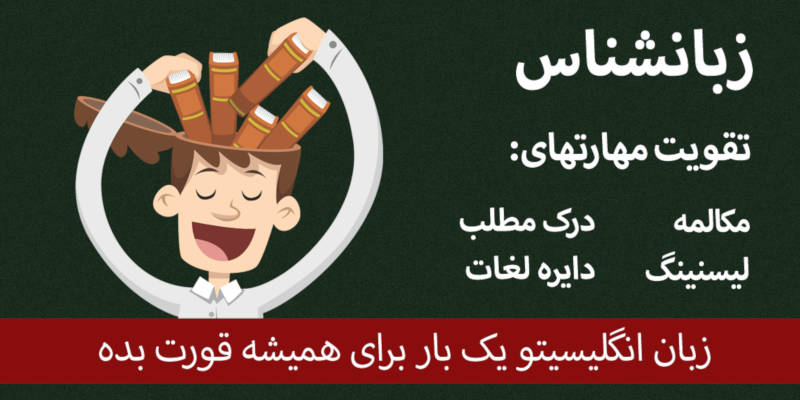 متن انگلیسی درس
In this lecture we're going to look at seven words connected to business finance, business money and
And the seven words are gross, net, liquidate, quarter, return, tariff, quota.
The first word is gross, gross.
The word gross, when talking about money means total, the whole amount so there's a picture of an apple.
It's a whole apple so gross means whole.
For example Apple recorded a gross profit last year of eighty eight billion dollars.
So this is before they had to pay out of things like tax.
So the total profit was 88 billion dollars.
This bank this bank account offers a gross interest rate of three point four percent.
So in other words before tax.
She earned two hundred and thirty six thousand dollars Gross last year.
So gross here is being used as an adverb.
She earned, she earned a gross amount, she earned gross.
Titanic grossed 28 million dollars in its opening weekend.
So here it's being used as a verb.
So again before they paid out tax.
The amount that Titanic made was 28 million dollars, it's the gross amount.
So gross.
As I said before it can be used as a verb, grosses, grossing, grossed.
But normally it's used as a noun or an adjective.
So we talk about gross profits, gross income, gross interest and who it's used as a verb, the movie grossed.
And some synonyms total, whole, entire and also pre-tax, pre tax, before tax.
So gross the total amount of something, before anything, before taxes had been taken away.
The next word is net, net.
So a net amount, as opposed to a gross amount, a net amount is one which remains when everything that should be taken away such as tax has been taken away.
So it contrasts with gross.
We talk about gross profit before tax, net profit after tax.
For example, last year we saw an increase in our net profit.
So a net profit is what remains after taxes and expensive, expenses have been subtracted.
Net incomes are expected to rise next year, so after tax, after tax incomes.
So this is how much people earn after they've paid tax.
Profits are just over fifty thousand dollars net.
So here net is being used as an adverb.
We talk about net income, net profit, net gain and net of something.
Some synonyms, final, remaining, eventual, But these are not close synonyms.
Net is quite a precise word.
Net.
The next word is liquidate, liquidate. if you liquidate a company, then you close it down.
You finished the company and you sell all of his assets, usually because the company is in debt and it needs to pay off the debt, so you liquidate the company, you sell you sell off its assets.
And it comes from liquid when you turn assets buildings, machinery if you liquidate it, you can have it turning it into money.
Liquid cash.
Some example sentences, a unanimous vote was taken to liquidate the company so to close the company.
The court has appointed a receiver to liquidate the company.
So a receiver is someone who does the liquidating.
The company closed down operations and began liquidating its assets. to start to sell off its assets for money.
Liquidate is a verb so liquidates, liquidating, liquidated, the process, the noun is liquidation, liquidation.
So liquidation is the process of liquidating a company.
Some common collocations you liquidate a company, you liquidate assets, you turn assets into money.
And we talk about voluntary liquidation.
So when a company wants to, it decides itself to close down, its involuntary liquidation but sometimes companies are told by a judge, by a court, that they must close down and thats a compulsory liquidation.
Some synonyms sell off, or sell up, pay off.
You are liquidate.
The next word is quarter, quarter.
Now in business terms, a quarter is a fixed period of time, three months a quarter of a year, three months.
Companies often divide their financial year into four quarters, into four periods of three months.
Quarter.
Some example sentences, the company's third quarter results will be published tomorrow.
The company performed better than expected in the current financial quarter.
It makes no difference whether the dividends are paid quarterly or annually.
So here quarterly is an adverb, the adverb form of quarter.
Quarterly.
And some common collocations the first quarte,r or so of course the second, the third, the fourth quarter, the previous quarter, the current quarter and as an adverb we can talk about quarterly profits.
No synonyms really it just simply means three months.
Quarter.
The next word is return, return.
A return on an investment, is the profits you get from that investment.
For example, profits have improved but the return on our investments remains low.
Higher returns on an investment usually mean higher risk.
The company showed lower returns this year.
It's a noun so the plural is returns.
And some common collocations we expect to return on our investments, we maximize our return, we can talk about a higher return, or a lower return and annual return.
So the annual amount we get back on our investments is the annual return.
Some synonyms profit, earnings, so profit profit on an investment, earnings on investment, income, yield, and revenue, revenue.
So return.
The next word, and in fact the next two words are connected with trade.
And the first of the words is tariff, tariff.
A tariff is a tax that a government collects on goods and sometimes services, that come into a country.
So for example, Canada wants to eliminate tariffs on agricultural goods.
So agricultural goods coming into Canada.
Canada wants to remove those taxes, on goods coming into Canada.
Protectionist policies lead to a rise in tariffs.
So if you increase tariffs, you're protecting your country from imports.
The WTO has been successful in the juicing tariffs globally.
So tariff is a noun so you can talk about tariffs, a tariff on goods, a tariff on imports.
If they go up, if the tariffs go up, we talk about tariff increase or a tariff reduction.
And some common synonyms for tariff, tax, duty duty is a very common synonym for tariff.
Levy, excise, excise and charge.
Tariff.
The next word is quota, quota.
A quota is a limited number.
A limited amount of something, which is officially allowed in to a country.
So we can talk about a quota of meat, the quota of electronic goods and quotas are often used in trade agreements between countries.
For example, South Korea now imposes quotas on beef imports to protect its weak farm industry.
So South Korea says that only a certain amount of beef can come into South Korea.
The quota of four tickets per person had been reduced to two.
The new law will force employers to adopt a quota system when recruiting workers.
So quotas is a noun so quotas.
And we talk about a quota system, you impose a quota, you can have a quota on imports.
If you're specifying the amount you see a quota of 10 tons, 10 tons of meat for example.
And some synonyms, allowance, allocation, but quota is quite a precise noun.
Quoter.
So there are your seven words for business finance, gross, net, liquidate, quarter, return, tariff, quota.
So can you remember these words.
So have a go at the practice quiz and the vocabulary record to help you remember those seven words.
مشارکت کنندگان در این صفحه
تا کنون فردی در بازسازی این صفحه مشارکت نداشته است.
🖊 شما نیز می‌توانید برای مشارکت در ترجمه‌ی این صفحه یا اصلاح متن انگلیسی، به این لینک مراجعه بفرمایید.