سرفصل های مهم
بخش اول
توضیح مختصر
زمان مطالعه

0 دقیقه

سطح

خیلی سخت
دانلود اپلیکیشن «زبانشناس»
این درس را می‌توانید به بهترین شکل و با امکانات عالی در اپلیکیشن «زبانشناس» بخوانید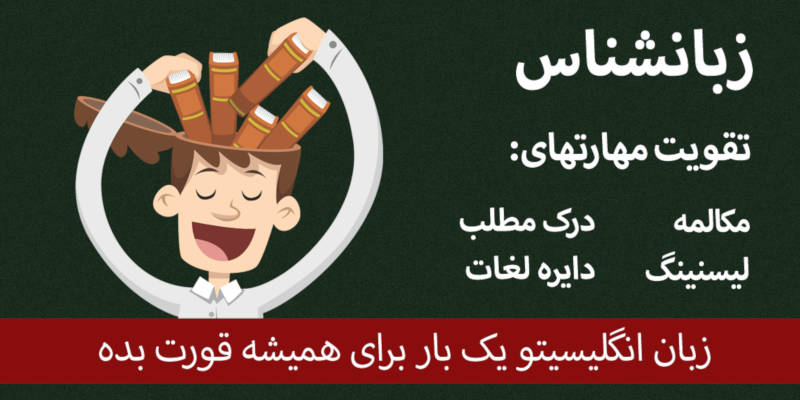 فایل ویدیویی
متن انگلیسی درس
Wellcome to the lecture on business and finance vocabulary.
And here are your seven words for this lecture audit, compensates, reimburse, revenue, turnover, creditor, debter.
The first word then is audit, audit.
An audit is an examination often of a company's financial accounts by an accountant.
So here you have some accountants auditing, people's accounts, business accounts.
Here are some example sentences.
Each year they audit our accounts and check if they are accurate.
They plan to audits the company.
The bank found out the problem when they carried out an internal audit.
In this third sentence audit is being used as a noun.
So an accountant audits,things accounts used, even audit accounts, you can audit a company.
And you can carry out a company audit.
So as a verb, audit, audits, auditing, audited.
An auditor is the person that carries out the audit.
So some synonyms for audit, investigation, inspection.
These are the noun synonyms for audit.
Check, analysis, review, scrutiny as well.
And here's your next word compensate, compensates if you compensate someone, you give them money or things to replace something that was lost or damaged.
So here somebody is compensating somebody else with some money.
And here you are being compensated, well done you're being compensated by this lady.
When the bank collapsed, the government compensated customers for their losses.
She promised to compensate her victims for the trauma they suffered.
The court ordered him to pay three hundred dollars compensation.
So in the third sentence compensation is a noun.
So you can compensate someone, you can compensate for a loss, you can be fully compensated and adequately compensated.
So as a verb you can have compensates, compensating, compensated and compensation is the noun.
Some synonyms, pay back, repay, make up for, reimburse.
And here in fact is the word reimburse so very similar to compensate.
If you reimburse someone for something, you again you pay them back some money often to cover a lost, to cover a loss or to refund money for damaged goods.
So again like compensation, reimburse is you're giving something back to someone through a loss.
Again there you have the prefix re.
Which means again imbearse is not a word that's used today.
But it basically means in the purse, in purse a purse is a wallet so it contains money so littraly reimburse means back in the purse.
Some example sentences.
Participants will have their travel expenses reimbursed.
The funds will reimburse policyholders in the event of insure failure.
She is demanding reimbursement for her medical expenses.
So you can reimburse someone for, you can reimburse costs, reimburse expenses, you can seek reimbursement.
And the forms for reimburse, reimburses, reimbursing, reimbursed.
And a reimbursement is the noun form the process of reimbursing someone.
And some synonyms for reimburse, compensate of course , payback, repay, refund.
And here's the next word revenue, revenue.
So money that a company, organization or a government receives from people.
So for example through a sale, through sales or through taxes is revenue.
Revenue, money coming in.
So for example, last year, we enjoyed a massive increase in revenue.
The government increased revenue by raising taxes.
Fishing is the town's main source of revenue.
The main source of money, money coming in.
So you can generate revenue, you can boost revenue.
You can raise revenue and you can get extra revenue as well for something.
Some synonyms for revenue, income, profit, proceeds, funds, earnings, receipts or simply money.
And here's the next word turnover, turnover.
So the turnover of a company is the value of goods or services it sells.
It's a company's total income.
Before taking off expenses, it's the total income of a company.
So for example, the company had a turnover of 1.2$ billion dollars in 2015.
Total turnover rose by 13 percent.
The third sentence is a slightly different use of the word turnover.
The manager admitted that staff turnover was high, staff turnover is the staff leaving the company.
So Staff turnover is high, it's usually a bad thing because lots of staff are leaving, so staff turnover. different use of the word turnover.
You have a turnover of, annual turnover, high turnover, staff turnover.
And some synonyms, revenue, income, earnings. turnover is not the same as profits.
Profits is income minus expenditure, turnover is just the income.
Your next word creditor, creditor.
The creditors are people who you owe money to.
So they're people that give you money.
And eventually you will pay it back or you should pay it back.
But before you do pay the money back, the people that gave you the money are your creditors.
So this this man here, very dodgy looking man is giving me some money when I take the money, he becomes my creditor.
I owe him the money.
Banks are often creditors today.
Creditor comes from the word credit.
Which actually comes from the Latin verb, which means to believe crediery means to believe, so it is money given in the belief that it will be prepared repaid.
So for example, the company said that it would repay all its creditors.
It will be the second bailout of Greece and its creditor banks.
You must pay back your creditors within 30 days.
So you can have creditor banks, you can own a creditor, you can repay a creditor, you can persuade a creditor to give you more time to pay the money back.
The creditor was a noun.
So you can have lots of creditors. And the synonyms for creditor, bank, normally a credit is banker, lender, loan shark is a bad nasty kind of creditor.
Somebody who gives loans to poor people at a high rate of interest through a loan shark is a very nasty creditor.
A debtor is kind of the opposite of creditor.
So a debtor is somebody who owes money to a creditor.
So if you took the money from the man with the cigar then you are a debto,r you owe somebody money.
Here's a debtor.
He's got lots of bills to pay his deep in debt.
And here's the word debt.
So a debtor is in debt they must pay money back to somebody.
Debtors must manage their finances carefully.
If you are a debto,r we can give you financial advice.
In Europe, economic decisions often pits creditor nations against debtor nations.
So a debtor owes money, debtor repays.
You have never a debtor country and a debtor nation.
Again it's a now so debtors.
And some synonyms for debtor well, borrower is the the best one I can think of a borrower or somebody who borrows money.
So there are your seven business words audit, compensate, reimburse, revenue, turnover, creditor and debtor.
مشارکت کنندگان در این صفحه
تا کنون فردی در بازسازی این صفحه مشارکت نداشته است.
🖊 شما نیز می‌توانید برای مشارکت در ترجمه‌ی این صفحه یا اصلاح متن انگلیسی، به این لینک مراجعه بفرمایید.