سرفصل های مهم
بخش اول
توضیح مختصر
زمان مطالعه

0 دقیقه

سطح

خیلی سخت
دانلود اپلیکیشن «زبانشناس»
این درس را می‌توانید به بهترین شکل و با امکانات عالی در اپلیکیشن «زبانشناس» بخوانید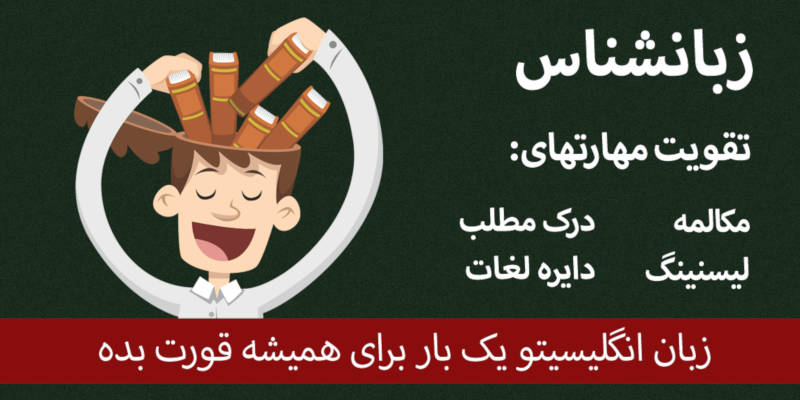 متن انگلیسی درس
In this lecture we're going to look at words and phrases connected to social issues.
And here are the seven words and phrases civil rights, secular, ethics, feminism, humanitarian, refugee, catastrophe.
So here's the first of them.
Civil rights, civil rights are the rights that people have in a society for example to be equal to be treated equally in the law.
regardless of your gender or your race or your religion to do with equal opportunities.
Martin Luther King was a famous civil rights activist from the 1960s in America and here as a civil rights march with Dr. Martin Luther King in America.
Civil rights.
The word civil means, people civilians in a country.
So for example they introduced new laws guaranteeing civil rights.
The police were accused of violating her civil rights.
Martin Luther King led the campaign for civil rights in the southern states.
We often talk about civil rights abuse or abuses, civil rights violation, and we grant civil rights to people or we promote civil rights.
The next word is secular, secular.
So you use the word secular to describe things that have no connection with religion.
So it's something that's non religious, that is not religious secular.
So for example, he spoke about preserving the country as a secular state.
There was a need for greater secular education.
Turkey is one of the most successful secular states of the Middle East.
So it's ruled by an elected president and priminister not by a religious leader.
So we talk a secular state, secular society, secular authority and increasingly secular.
So the West, Western countries in Europe are in increasingly secular.
We talk about secularism as well.
Secularism is the idea that secular ideas are good that a secular country should be promoted.
Secular we can, is quite a specialized word but civil worldly non-religious are quite close,temporal is a fairly old fashioned word for non-religious, lay and material.
You focus on material things rather than spiritual things.
Ethics, ethics ethics are moral beliefs and rules about right and wrong what's, right what's wrong it's to do with philosophy.
So for example, its members are bound by a rigid code of ethics.
Doctors claim that such an action was a violation of medical ethics.
And corporate ethics have reached a low point.
They focus on the bad things.
So we can talk about the ethics of something, medical ethics, work ethics and ethics committee, ethics committees look at right and wrong and things that have gone wrong, bad deeds.
Ethics and we talk about ethical things ethical is the adjective.
Some synonyms for ethics morals, right and wrong, beliefs, principles, possibly values as well.
Feminism, feminism.
Feminism is the belief that and aimed that women should have the same rights power and opportunity as men.
So that you should be treated equal.
Feminism has still to change the lives of the majority of women.
She was a champion of radical feminism. radical feminism.
proponents of feminism have challenged traditional gender roles.
Some common collocations radical feminism, that's somebody who believes very strongly in feminism making doing things like giving positive discrimination for women.
Feminism challenges something, feminism challenges stereotypes.
Feminism teaches things, feminism influences things.
Very specialized word but you can talk about women's liberation, women's lib, women's lib was the name given to the feminist movement in the 1960s ,1970s.
Humanitarian, humanitarian.
Humanitarian ideas or behaviour, it's about trying to help people who are suffering in some way.
So here's some humanitarian relief.
Some food being distributed to people who need help.
And of course it's to do with humans to do with people.
Just thinking about humans caring for the human race.
So for example, the air bombing campaign was criticized on humanitarian grounds, so it hurt people.
The UN and Red Crescent orchestrated humanitarian aid.
Philanthropists and humanitarians head the Australian honours list, issued today.
A philanthropist is usually somebody with lots of money who gives it away to help people for humanitarian causes.
We can have humanitarian relief, humanitarian aid, humanitarian grounds, humanitarian crisis.
So again it's a very specialized word but some similar words charitable, altruistic, humane, philanthropic, benevolent, benevolent and public-spirited.
Often we need humanitarian relief for refugees, refugees.
So refugee is somebody who's had to flee danger, who's had to flee war, who's had to leave their homes because it was too dangerous, there wasn't enough food or maybe there was war taking place or a bad government.
People that have been forced to leave their homes.
Refugee, refugees.
So refugee is somebody who wants refuge.
A refuge is a safe place, away from any danger.
For example, about a hundred refugees have escaped from a detention camp.
Thousands of refugees crossed Europe after the war.
The refugee crisis has dominated TV coverage.
If I'm talking about, talk about resettling refugees, refugee camp, help Refugees and your refugee from something, maybe a country refugee from Syria or maybe a refugee from a war or from famine.
Refugee, and refugees used to be called displaced people or displaced persons.
After the Second World War we saw in texts, newspapers lots of people talking about displaced people.
Migrant is similar to refugee, emigre, immigrant, asylum seeker and asylum seeker is somebody who goes through a formal process.
Catastrophe, catastrophe, so a catastrophe is an unexpected event that causes great suffering or damage.
So here's a picture of a, the aftermath of an earthquake in San Francisco.
In nineteen hundred and six(1906) it was a catastrophe.
War between the two countries would be a catastrophe.
The world is facing an environmental catastrophe.
The hurricane had a catastrophic impact on the economy of the coasts.
So there it's an adjective, catastrophic, catastrophe, catastrophic.
You can have a major catastrophe, an environmental catastrophe.
We often want to avert a catastrophe and things can have catastrophic consequences too.
So here's catastrophe again, catastrophes and catastrophic catastrophic, the adjective
Some synonyms for catastrophe disaster, calamity, devastation, cataclysm, tragedy, tragedy.
So there are your seven words for social issues civil rights, secular, ethics, feminism, humanitarian, refugee and catastrophe.