سرفصل های مهم
بخش دوم
توضیح مختصر
زمان مطالعه

0 دقیقه

سطح

خیلی سخت
دانلود اپلیکیشن «زبانشناس»
این درس را می‌توانید به بهترین شکل و با امکانات عالی در اپلیکیشن «زبانشناس» بخوانید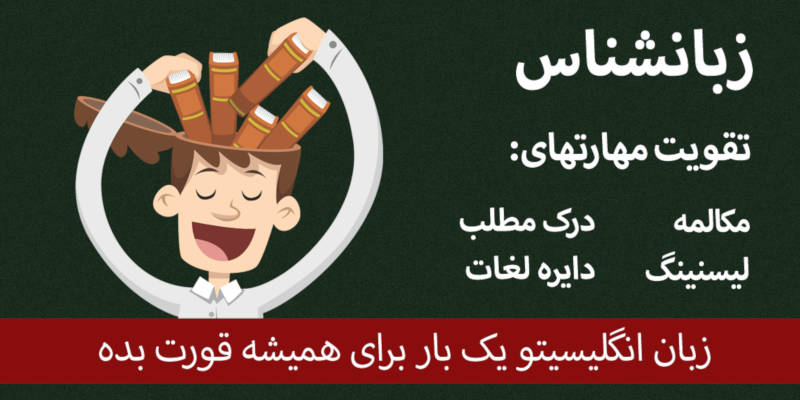 متن انگلیسی درس
In this lecture we're going to look at seven words connected with law.
And here are your seven words, clause, comply, exempt, ratify, sanction, uphold and violate.
So here's the first word clause, clause.
No not this close not this clause this clause, so a clause is a section of a legal document maybe a paragraph of a legal document.
So for example. he has a clause in his contract which entitles him to a percentage of the profits.
The complaint alleged a breach of clause 4 of the code.
This clause stipulates the health and welfare benefits of employees.
So some common collocations you have a clause in something, we can talk about a breach of a clause, a document contains a clause or includes a clause.
And some synonyms, paragraph,article, section, and provision, provision.
And here's your next word comply, comply.
If someone or something complies with an order or a set of rules, they do what is expected or required of those rules or laws even if they don't agree with them, they comply.
So for example, the commander said that the army would comply with the terms of the ceasefire.
Some beaches have failed to comply with European directives on bathing water.
You must fully comply with the requirements of the agreement.
So you comply with something, such as laws or regulations and you often have to fully comply completely.
It's a verb so is complying, complied.
And compliance, compliance is when you are, when you comply with something you are in compliance with it.
So some synonyms for comply, obey adhere to, observe.
And here's your next word exempt, exempt.
So if someone or something is exempt from a particular rule or law or duty they don't have to follow it.
They don't have to do it.
They are exempt from doing that thing from following that rule.
So for example. college students were exempt from military service so they didn't have to join the army.
Any income gained from this source it is exempt from tax.
You don't have to pay tax if it's from this source.
Basic necessities, such as children's clothing and food, are exempt from sales tax.
So we talk about things are exempt from, such as exempt from tax, potentially exempt is another common collocation as is currently exempt.
So clothing, children's clothing is currently exempt from sales tax.
Some synonyms, not liable, immune, absolved, excused.
And here's your next word ratify, ratify.
So when national leaders or organizations ratify a treaty or an agreement they make it official by giving their formal approval to it usually by signing the agreement or by voting for it.
So for example, the parliaments of Australia and Indonesia have yet to ratify the treaty.
Russia formally ratified the Kyoto Protocol on Thursday.
The two companies formally ratified the merger.
So you can ratify a treaty or an agreement, you can formally ratify something or officially ratify something.
ratify is a verb.
So here are the usual forms for the verb.
Ratification is the process of ratifying something it's a noun.
And some synonyms, approve, affirm, confirm, endorse, sign.
Here's your next word then sanction, sanction.
If someone in authority sanctions an action or practice, they officially approve of it and they allow it to be done.
In this picture the United Nations Security Council is sanctioning an action.
So for example, the president may now be ready to sanction the use of force. To give it official approval.
He decided to sanction an increase in public borrowing.
They argued that an invasion could only take place with the sanction of the United Nations.
So here's the usees of sanction as noun.
You can sanction a law, you sanction the use of something, you sanction the use of military action for example, you officially sanctioned something, you can legally sanction something.
And it's a verb as well as a noun so sanctions, sanctioning, sanctioned.
And some synonyms for sanction, approve, authorize, allow, certify, ratify.
And your next word uphold,uphold.
If you uphold something such as a law or a decision, then you support it and you maintain it.
So if a court of law upholds a legal decision that's already been made it decides that it was the correct decision, it maintains that law.
In America we have the Supreme Court in the picture is a Supreme Court which often upholds laws or legal decisions made by of a court.
For example, our policy has been to uphold the law.
The courts upheld the judge's original decision.
The judges unanimously upheld the appeal.
So we often uphold the law, or uphold you ruling or a sentence, and you can unanimously uphold something if everybody decides to uphold the law.
It's unanimous.
And upholds, upholding, upheld is the past form.
Some synonyms are back, back as in maintain as in support, maintain, here support again, confirm, endorse, stand by.
Here's your next word violate, violate.
So if someone violates an agreement or a law, then they break it.
They don't follow that particular law.
So if for example, they went to prison because they violated the law.
They violated the ceasefire agreement.
There were allegations of human rights violations.
So you can violate the law, violate the rule, you can be in violation of something, here violation is a noun.
So a violation of the law.
It's a verb and and a noun, so as a verb violates, violating, violated.
And violation is the noun in the process of violating something.
And some synonyms, breach, break, disobey, contravene, disregard, infringe.
So there are your seven Law words,then, clause, comply, exempt, ratify, sanction, uphold, and violate.
مشارکت کنندگان در این صفحه
تا کنون فردی در بازسازی این صفحه مشارکت نداشته است.
🖊 شما نیز می‌توانید برای مشارکت در ترجمه‌ی این صفحه یا اصلاح متن انگلیسی، به این لینک مراجعه بفرمایید.