سرفصل های مهم
بخش اول
توضیح مختصر
زمان مطالعه

0 دقیقه

سطح

خیلی سخت
دانلود اپلیکیشن «زبانشناس»
این درس را می‌توانید به بهترین شکل و با امکانات عالی در اپلیکیشن «زبانشناس» بخوانید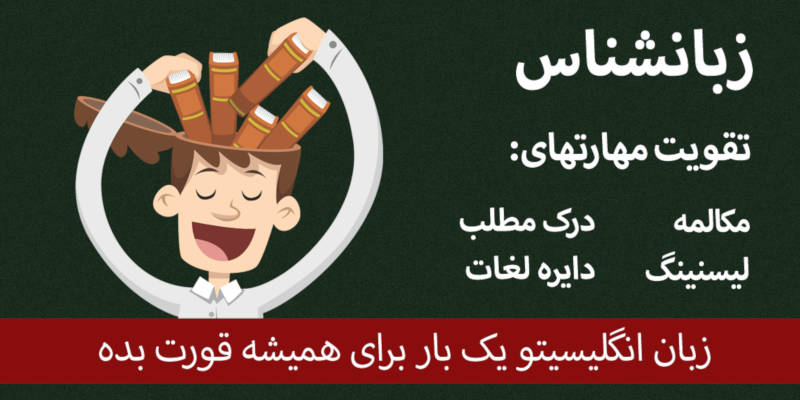 متن انگلیسی درس
So in this lecture we're going to look at some words connected with law here with the seven words.
Advocate, abide by, enforce, invoke, jurisdiction, litigate, prosecute.
So here's the first word advocate, advocate.
If you've seen the lecture on political beliefs we came across this word as a verb which was advocate.
But in law we use this as a noun advocate, advocate.
So an advocate is someone who recommends something publicly and is in courts of law as a professional person who supports or defends somebody, an advocate.
Comes from the Latin in the middle of the word is voc which is the Latin word for voice.
So an advocate uses his or her voice to push a cause.
So he was a strong advocate for free speech.
He worked as an advocate in the criminal court.
He was a leading advocate for women's rights.
So here, it's legal and a source of political uses too.
So you can be a strong advocate, a leading advocate, you can be an advocate for, and an advocate of something.
So some synonyms for advocate, lawyer, attorney, solicitor, defender, and in the political sphere campaigner or exponent.
Your next one is abide by, abide by if you abide by a law or an agreement or in a dis.. or a decision you do what it says.
You do what it says you should do.
Even if you don't agree, even if you don't agree with the idea you still abide by it, you follow it.
You must abide by school rules.
The police make sure that people abide by the law.
Employees must abide by the terms of their employment contract.
So you abide by a decision, you abide by a law, you abide by an agreement, you abide by the rules.
And some synonyms, except, tolerate, acknowledge, consent, defer, you defer to the laws.
Your next word is enforce, enforce.
If people in authority enforce a law or a rule they make sure it's obeyed by people usually by punishing them, if they break the law.
So the policewoman Here she is enforcing the law.
Enforce.
So you put into force.
For example until now, the government has only enforced the ban on American ship.
The measures are being enforced by the army.
A strict monetary policy was enforce.
And you enforced by, you enforce the law, the police enforce the law, and you strictly enforce thing.
So enforce, enforces. it's a verb enforcing, enforced.
And also the noun is enforcement.
So law enforcement is the job of the police.
And some synonyms for enforce, apply, invoke, carry out, impose, implement and accomplish.
The next one is invoke.
So if you invoke a law you make use of it.
You take an action because the law allows you to do it.
Again in the middle of the word is vok.
The Latin for voice.
The spelling changes a little bit though becomes a k. not a C.
So the judge invoked an international law that protects refugees.
The NATO ambassador invoked the mutual defence clause.
And the president invoked the power given him by the constitution.
So you can invoke a law, a rulem you can invoke the constitution, invoke legislation.
And it's a verb so invokes, invoking, invoked.
Some synonyms for invoke, resort to, apply, enforce, use, so you use a law, effect.
Jurisdiction, jurisdiction is your next word.
A jurisdiction is the power that a court of law or a judge has to enforce laws.
Often it's a jurisdiction over an area.
So the FBI has no jurisdiction in Europe.
British police have no jurisdiction over foreign bank accounts.
And the crime took place within the jurisdiction of the Bang.. of the Bangkok court of law.
So we often talk about within the jurisdiction, outside the jurisdiction, you have jurisdiction, and you can have jurisdiction over something or someone, somewhere.
So some synonyms Jurisdiction's a very specialized word but you can have, area of authority, administration, district, power, authority, territory.
Here's the next word litigate, litigate.
This means to take legal action.
To take legal action you litigate.
And the cost of litigating personal injury claims is becoming expensive.
The chance of similar cases being litigated in India seems unlikely.
The settlement ends more than four years of litigation between the two companies.
The liti.. the word litigation is very common in legal English.
You litigate a case, litigate a claim, litigate an issue, and litigate a matter.
It's a verb.
So these are the verb forms, litigating, litigated.
And litigation.
And some synonyms for litigate, prosecute and sue, drag into court, institute proceedings.
And the next word is prosecute, prosecute.
if an authority like a court of law prosecute someone they charge them with a crime and they put them on trial in a court.
So for example, the police have decided not to prosecute because of a lack of evidence.
Photographs taken by roadside cameras are enough to prosecute motorists for speeding.
He is being prosecuted for a string of offenses.
You can prosecute criminal, prosecute a suspect prosecute someone for doing something.
And you can successfully prosecute as well.
And it's a verb so you can have prosecutes, prosecuting, prosecuted.
And the noun form is prosecution, prosecution.
Again it's quite a specialized word but some synonyms, arraign, indict, indict, litigate, try and sue.
So there are your seven Law words, advocate, abide by, enforce, invoke, jurisdiction, litigate, prosecute.
مشارکت کنندگان در این صفحه
تا کنون فردی در بازسازی این صفحه مشارکت نداشته است.
🖊 شما نیز می‌توانید برای مشارکت در ترجمه‌ی این صفحه یا اصلاح متن انگلیسی، به این لینک مراجعه بفرمایید.