سرفصل های مهم
بخش اول
توضیح مختصر
زمان مطالعه

0 دقیقه

سطح

خیلی سخت
دانلود اپلیکیشن «زبانشناس»
این درس را می‌توانید به بهترین شکل و با امکانات عالی در اپلیکیشن «زبانشناس» بخوانید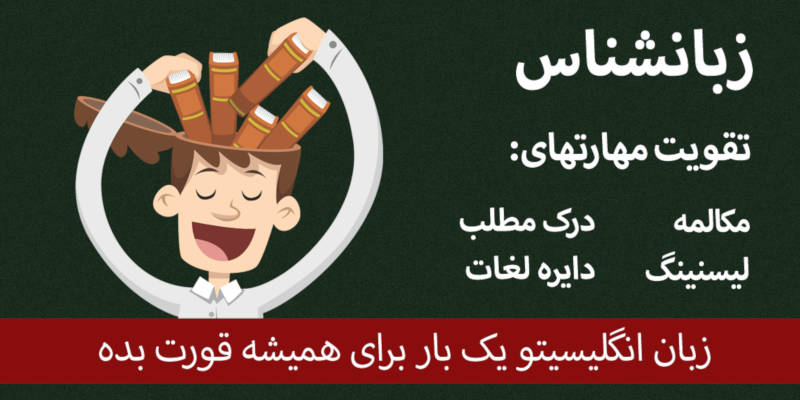 متن انگلیسی درس
So in this lecture we're going to look at seven words related to engineering.
And here are the seven words, analogue , automate, hydraulic, hydroelectric, laser, prototype, optical.
So the first word is analogue, analogue.
Analogue technology involves measuring storing or recording information by using physical quantities that are variable.
For example voltage and temperature it's the opposite really of digital technology.
Digital measurements, analogue.
In American English we often spell it like this.
So for example the analogue signals from a video tape are converted into digital code.
Digital TV is a more efficient way of delivering signals than analogue transmissions.
I'm old enough to remember when we had only analogue transmissions for the TV channels.
So we have analogue signal, analogue transmission, analogue recording, analogue technology.
It's a very specialized words.
There were no synonyms for the word here.
Automate is your next word automate.
If you automate something you put in machines which can do the work instead of people.
So you have lots of robots you can automate a factory.
For example here's a factory in Germany that is automated.
Unskilled jobs are going to be automated In the future.
They decided to automate many of the manual processes. Manual is by hand.
It was a self-service fully automated programme.
And, So we can automate a process, automate a system.
And systems can be fully automated or partly automated.
So it's a verb so we can have automates automating, automated which works and as an adjective as well.
And also you can talk about the process which is automation.
So the automation of the factory has been completed.
So automate, some synonyms for automate mechanize, make automatic.
And possibly this word robotized, it's not very frequently used though.
Your next word is hydraulic, hydraulic.
Hydraulic equipment or machines use or run by fluids fluids that are under pressure such as water or oil so the huge cylinder on the back of this truck was lifted by hydraulics by a liquid under pressure.
Basically by pushing the liquid into the lifting mechanism hydraulic.
The word comes from the Greek.
Hydro means water in Greek.
So with the slight change and spelling Hydra. we'll see another hydro would shortly.
Some example sentences.
The boat has no fewer than five hydraulic pumps.
Below five hundred metres depth does not appear to be related to hydraulic conductivity.
Hydraulic pressure is involved in lowering the landing gear and in controlling the airplane.
So we often talk about a hydraulic pump, hydraulic system, hydraulic pressure, it's very common hydraulic brake.
And hydraulics is the study.
And the use of hydraulic systems hydraulics.
Hydroelectric stay on the water theme.
Hydroelectric means relating to or involving electricity made from the energy of moving water.
So here's a hydroelectric dam and the water moving through the dam generates lots of electricity.
Hydroelectric and again.
Here's that word hydro.
The Greek word for water.
Engineers say the river has huge potential for developing hydroelectric power.
The region contains many factories powered by a hydroelectric dam.
We made big things like steel for ships and tractors and turbines for hydroelectric plants.
So we often talk about hydroelectric power, and hydroelectric power stations.
You can have our hydroelectric project, hydroelectric dam as well.
And hydroelectricity is the electricity made from hydroelectric dams and power stations.
Laser is your next word.
Laser, a laser is a narrow beam of Light of concentrated light produced by a special machine like the ones here in the picture and they have many uses.
They can cut very hard materials they can be used in surgery and also in telecommunications too.
So for example, therapies currently under investigation include laser surgery.
Researchers found that a tunable laser beam might be useful in surgery.
And the air force started to use laser guided bombs.
So you can have a laser beam, laser surgery, you aim a laser, and you can use a laser as well.
Your next word is prototype, prototype.
A prototype is a new type of machine or device which isn't yet ready to be made in large numbers and sold.
It's a way to test out a new machine or a new device like a test model.
Here's a prototype of a beautiful car powered by solar power which was built in Germany.
It's a prototype.
The word proto, again it's Greek.
It means first or the first type of something.
So prototype is the first type of a machine or a device.
He has built a prototype of a machine called the wave rotor.
They launched a prototype of their solar powered car.
He quietly built a prototype of the machine in his garage or garage.
Some people pronounce it.
So you can have a prototype of something, such as a device or a car, you build a prototype.
And you, you make a working prototype.
So for example, the car we looked at was a working prototype it worked wasn't just a model.
It does something.
So model is sometimes a synonym of prototype but a model doesn't necessarily work.
It just might look like the finished product.
A mock-up, possibly precursor, precursor the finished product.
Optical is your next word.
Optical, optical devices and processes and effects involve light or vision or images.
It's basically anything to do with the vision, light or images.
Here's an optical telescope so you can look at the stars.
Volcanic dust in the atmosphere creates interesting optical effects.
An optical zoom on a camera physically adjusts the lens to magnify a distant object.
And then came an all-optical experiment using an optical fibre to transmit data.
So we took the optical fibre, a lot of the Internet works through optical fibres.
So using light, pulses of light, to send data through optical fibres on the Internet you can have an optical telescope, lots of cameras today have an optical zoom, and an optical illusion as well.
So optical some synonyms for optical, visual, is the best one.
There aren't really any more synonyms that I can think of for optical.
It's a very specialized word.
So there are your seven engineering words , analogue, automate, hydraulic, hydroelectric, laser, prototype, optical.
مشارکت کنندگان در این صفحه
ویرایشگران این صفحه به ترتیب درصد مشارکت:
🖊 شما نیز می‌توانید برای مشارکت در ترجمه‌ی این صفحه یا اصلاح متن انگلیسی، به این لینک مراجعه بفرمایید.