سرفصل های مهم
بخش دوم
توضیح مختصر
زمان مطالعه

0 دقیقه

سطح

خیلی سخت
دانلود اپلیکیشن «زبانشناس»
این درس را می‌توانید به بهترین شکل و با امکانات عالی در اپلیکیشن «زبانشناس» بخوانید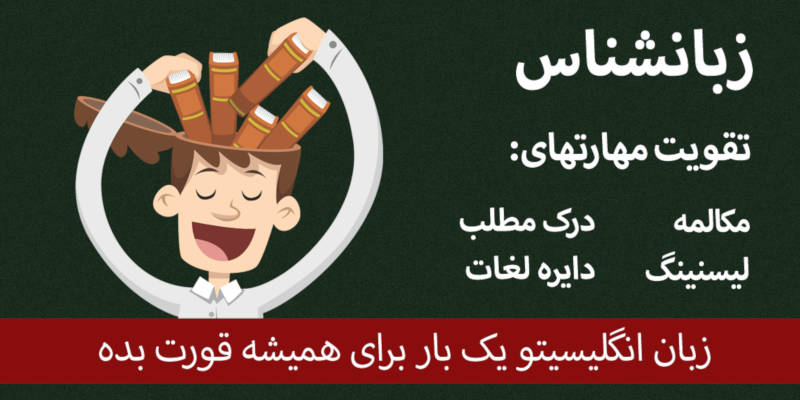 فایل ویدیویی
متن انگلیسی درس
In this lecture we're going to look at seven words connected with treatment, treatment of different illnessesو different diseases and the seven words are, clinic, cure, drug, injection, medicine, patient and scan.
The next word is clinic, clinic.
So a clinic is somewhere where you go for treatment, it's usually smaller than a hospital.
So the doctor gave me a medical check-up at the local clinic.
The fertility clinic was set up for women in surrounding villages.
You should attend the clinic at least once every week.
So clinic, clinics is the plural of course and a clinician, clinician is someone who works at a clinic, usually a doctor sometimes a nurse.
And so you can attend a clinic, and a clinic offers certain types of treatment, usually clinics don't offer specialized treatment like in a hospital and they usually don't offer surgery either.
So it's usually they're very small hospitals or very specialized as well like a fertility clinic and a health clinic.
So some synonyms, health centre and medical centre are the best synonyms here hospital as I said before is usually a larger version of a clinic.
So clinic, clinic.
So the next word is cure, cure and a cure for an illness is a treatment maybe a drug that stops the illness, that ends the illness.
So it's a noun.
It can also be used as a verb, so if doctors or a treatment cures an illness then they cause it to disappear.
Here is a noun form.
He is carrying out research into finding a cure for cancer.
Here's a verb form.
The disease cannot be cured but it can be controlled.
And this is another noun form.
There is no known cure for Dengue Fever.
So for the verb cures, so he cures it cures.
Curing, cured.
And some collocations you can be cured of.
So this is a verb form.
Here's another verb form, you cure a disease.
And here is some noun forms, a cure for, so a cure for diabetes, a cure for cancer.
And you can find a cure.
And some synonyms, you treat and you heal, these are verbs and these following ones are nouns,treatment, healing healing, drug and remedy.
So there you are, it's your word cure.
Here's your next word then.
And it's the word drug, drug.
A drug is a chemical which is given to people in order to treat or prevent an illness or a disease.
So for example, the drug will help thousands of people affected by this disease.
Drug companies make billions of dollars in profit.
The doctor prescribed the drug for me.
So you prescribe a drug, a doctor prescribes a drug.
You can also administer a drug, when you take it and take a drug.,
these are very similar things.
And you need to test a drug before it's sold to the public.
Here are some more collocations.
So a drug treats something, treats an illness and drug causes things.
So sometimes a drug causes side effects.
Drug testing, drug company, drug company.
Some synonyms for drug, medicine is the most common one, medication, remedy and pill.
Now these are all synonyms. when you're talking about drugs as a medical drug for treating a disease, but also the word drug can mean like bad drugs, illegal drugs, drugs that give you a high illegal drugs that make you feel good but that you shouldn't take stimulants for example.
So there's narcotic and stimulants, so these are synonyms for when the drug is illegal.
So the word drug.
Injection is the next word injection.
If you have an injection a doctor or nurse puts medicine into your body using using usually a needle or a syringe and you can see the syringe in the picture.
The doctor gave me an injection to help me sleep.
You require an injection to get rid of the disease.
It has to be given by injection twice a day.
So, injection comes from the verb inject.
So as it's verb injects, injecting, injected.
And some common collocations through injection.
You take an injection, you receive an injection, you administer it, or the doctor administers an injection, and you take a drug by injection by injection.
So injection.
Here's your next word then.
And it's medicine, medicine.
Medicine is something given to an ill person, a sick person by a doctor to help them get better.
And it's also the generic name for a medical career.
You work in medicine, in medicine.
Here's some example sentences.
After school she will pursue a career in medicine.
I prefer to use alternative medicine, so alternative medicine.
A spoonful of sugar helps the medicine go down.
So here's an, a medicines the plural of medicine of course, and medicinal is an adjective medicinal.
So you might take it risky for medicinal purposes.
And some collocations you talk about alternative medicine.
This is when you're maybe using herbs and sort of industrially made, drugs complementary medicine, herbal medicine, conventional medicine.
So that's traditional normal hospital based medicine, people practice medicine, so doctors practice medicine.
And you can study medicine.
So some synonyms drugs, medication, antibiotic.
So all these three relate to medicine as a cure for a treatment.
The next two relate to medicine as a practice so when you work in medicine, so you work in the health care you have a medical career.
So medicine.
Patient is your next word patient.
So a patient is a person who is receiving medical treatment from a doctor or in a hospital or someone who is simply registered with a doctor.
And some example sentences, if treatment is given early, the patient's chances are much better.
Dr. Smith specializes in the treatment of cancer patients.
The surgery accidentally deleted all the patient records.
And some common collocations patient has an illness,a doctor treats a patient, a patient receives treatment.
We talk about patient records, and also patient care.
And some synonyms for patient sometimes talk about a case as well medical case and invalid.
Invalid is often somebody who can't move properly sick person, inpatient.
Now an inpatient is a patient who stays in a hospital overnight while receiving care in order to be monitored or treated, whereas an outpatient is somebody who leaves the hospital straight after receiving treatment.
They don't stay in hospital overnight.
So patient.
And the next word is scan, scan.
Scan is a medical test in which a machine sees into the body.
So for example, to check the health of an organ it's also a verb.
So in this picture a doctor has scanned a patient.
Here is some example sentences.
He was rushed to hospital for a brain scan.
A scan revealed a fracture to his spine.
A CT Scan is a painless imaging test that uses x-rays.
so scan, scans is the verb scanning, scanned and we use the scanner to do a scan.
Some collocations you have a brain scan, body scan, CT Scan and a scan reveals things.
Some synonyms x-ray and examine or examination.
So when you have a scan you have an examination.
When a doctor scans you, the doctor examines you.
So there you are scan.
So there are your seven words for treatment, clinic, cure, drug, injection, medicine, patient, scan.
And so it's over to you.
So do the practice quiz and complete the vocabulary record.
مشارکت کنندگان در این صفحه
تا کنون فردی در بازسازی این صفحه مشارکت نداشته است.
🖊 شما نیز می‌توانید برای مشارکت در ترجمه‌ی این صفحه یا اصلاح متن انگلیسی، به این لینک مراجعه بفرمایید.