سرفصل های مهم
چهلم - دایره لغات
توضیح مختصر
زمان مطالعه

0 دقیقه

سطح

خیلی سخت
دانلود اپلیکیشن «زبانشناس»
این درس را می‌توانید به بهترین شکل و با امکانات عالی در اپلیکیشن «زبانشناس» بخوانید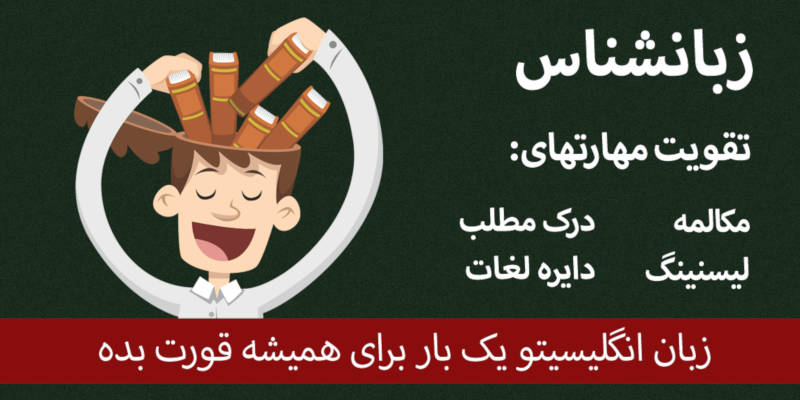 متن انگلیسی درس
Hi there, guys! Welcome to the vocabulary part for lesson 40 of 504 Absolutely Essential Words. Are you ready? Let's get started.
Number one, the first word is "epidemic". Epidemic means an outbreak of a disease that spreads rapidly* so that many people have it at the same time; widespread. It's both a noun, and an adjective, right? A) All of the schools in the city were closed during the epidemic. B) The depiction* of violence* in the movies has reached epidemic proportions. C) During the epidemic we were forbidden* to drink water unless it had been boiled.
The second word is "obesity". Obesity means extreme fatness. It's a noun. A) Obesity is considered* a serious disease. B) The salesman tactfully* referred* to Jack's obesity as "stoutness". C) At the medical convention the topic* discussed was the prevention of childhood obesity. So, again, obesity simply means extreme fatness.
The third word is "magnify". Magnify means to cause to look larger than it really is; make too much of; go beyond the truth in telling. It's a verb. Let's see some examples. A) A microscope* is a magnifying glass. B) It seems that Mr Steinmetz magnified the importance of the document* in his possession. C) Some people have a tendency* to magnify every minor* fault in others.
The next word is "chiropractor". Chiropractor means a person who treats ailments by massage and manipulation of the vertebrae and other forms of therapy on the theory* that disease results from interference with the normal functioning of the nervous system. It's a noun, obviously. A) The chiropractor tried to relieve* the pain by manipulating* the spinal column. B) Mrs Lehrer confirmed* that a chiropractor had been treating her. C) The chiropractor recommended hot baths between treatments.
Our next essential word is "obstacle". Obstacle means anything that gets in the way or hinders; impediment; obstruction. It's a noun. A) The soldiers were compelled* to get over such obstacles as ditches and barbed wire. B) Ignorance* is an obstacle to progress. C) Prejudice* is often an obstacle to harmony* among people.
The next word is "ventilate". Ventilate means to change the air in; purify by fresh air; discuss openly. You've heard about ventilators, right? Ventilate is a verb. A) We ventilated the kitchen by opening the windows. B) The lungs ventilate the blood. C) There is merit* in ventilating the topic* of the prom before the entire senior class.
The seventh word of this lesson is "jeopardize". Jeopardize means to risk; endanger. It's a verb. A) Soldiers jeopardize their lives in war. B) Mr Marcos revised* his opinion of police officers after two of them had jeopardized their lives to save his drowning child. C) Though it jeopardized his chance for a promotion, Mr Rafael ventured to criticize his boss.
Our next word is "negative". Negative means saying no; minus; showing the lights and shadows reversed. It's both a noun, and an adjective. A) The captain gave a negative response* to the request for a leave. B) Three below zero is a negative quantity*. C) A negative image is used to print a positive picture.
The next word, "pension". Pension as a noun means regular payment that is not wages; and as a verb it means to make such a payment. A) Pensions are often paid because of long service, special merit, or injuries received. B) The pension is calculated on the basis of your last year's income. C) Mrs Colby pensioned off her employee after thirty years of loyal* service.
Our tenth word is "vital". You've heard the word "vitamin", before. Vital means having to do with life; necessary to life; causing death, failure or ruin; lively. It's an adjective. It's also a noun, but we're not using it as a noun here. A) We must preserve* and protect our vital resources. B) Eating is a vital function, the obese* man reminded me. C) The valiant* soldier died of a vital wound in Iraq.
The next word we have here is "municipal". Municipal means of a city or state; having something to do in the affairs of a city or town. It's an adjective. A) The state police assisted the municipal police in putting down the riot. B) There was only a mediocre* turnout for the municipal elections. C) The municipal government placed a ban* on parking during business hours.
And our last one, "oral". Oral means spoken; using speech; of the mouth. We're using it as an adjective here, but it's also a noun. A) An oral agreement is not enough; we must have a written promise. B) Oral surgery is necessary to penetrate* to the diseased root. C) His unique* oral powers made Lincoln a man to remember.
Alright, the vocabulary part for lesson 40 is finished. See you in the next part.
مشارکت کنندگان در این صفحه
تا کنون فردی در بازسازی این صفحه مشارکت نداشته است.
🖊 شما نیز می‌توانید برای مشارکت در ترجمه‌ی این صفحه یا اصلاح متن انگلیسی، به این لینک مراجعه بفرمایید.