سرفصل های مهم
توضیحات ای جی
توضیح مختصر
در این درس آقای ای جی هوگ به عنوان یک معلم موفق به شما مهارت‌های تجاری را یاد می‌دهد.
زمان مطالعه

11 دقیقه

سطح

متوسط
دانلود اپلیکیشن «زبانشناس»
این درس را می‌توانید به بهترین شکل و با امکانات عالی در اپلیکیشن «زبانشناس» بخوانید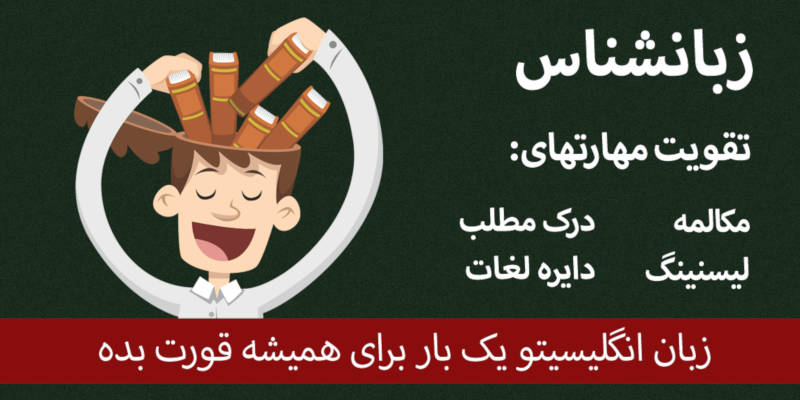 متن انگلیسی درس
BEC : HR -AJ
Hi, this is AJ. Welcome to my commentary, we're going to talk more about Human Resources. I think the main thing that I want to talk about is this idea of avoiding Human Resources. It's something I talked about back in the beginning when we were talking about job searching and how it's quite important to bypass - go around - Human Resources and to go directly to the people who really do the hiring, the hiring managers.
I want to talk more about that idea because that is just a key, key advantage for you as a job searcher and you should really be thinking of yourself as a permanent job searcher. So no matter what position you have, always be looking to the next job, to the next job, because the days of job security are gone, certainly in the United States long gone and even in other countries. Even countries like Japan that have traditionally had a high level of job security that is getting weaker and weaker now in Japan as well.
So, this idea that you're going to stay in one company your whole life and they're going to take care of you, just forget that. They will not take care of you. They don't care about you. Human Resources --that gives you a hint of how they think about you. You're a resource. You're like a piece of wood or a piece of metal, something they dig out of the ground or a machine. That's how most I'd say large companies view their employees.
I mean, just to be honest, that's how they see you, so don't have any illusions. Don't have any ideas that oh, they're going to take care of me, because if things become tough for the company and the profits are down they'll start cutting people. It's the first thing they're going to do. You can complain about it, you can like it or not like it, but it's going to happen regardless so you have to be ready for it.
That's the key thing, always be ready. Always be ready to move to the next position in your own company, at another company. Always be researching other possible job openings in other companies and your own company. Make connections to people in other companies and not to Human Resources. Again, you want to avoid Human Resources. Human Resources they're just like a big obstacle. Just think of them as a wall and you just have to get around them. If you try to go through them, if you try to just go and fill out an application and give it to the Human Resources Department your chances of getting a job are very low.
Can it happen? Yes, it can happen, but the percentages --the chance --the opportunity, is very, very, very low. Much, much, much better odds --a much better chance --if you build connections with managers or even just workers in other companies that do similar things to what you do. That gives you a much better advantage because most people, I don't know why, but most people do have this idea of going to Human Resources and applying at the Human Resources Department.
They think that's how you get a job. Most people send resumes to Human Departments in various companies and they think that's going to help them get a job. That's good news for you, because since most people are following the herd --doing what everyone else does --it's easier for you to be different. The way you're different in this case when we're talking about hiring or finding jobs is that, number one, the first thing you do is you avoid Human Resources. Avoid them. Avoid them. Avoid them. Did I say it? Avoid them! This gives you such a huge advantage. It's a little extra work though because if you're going to avoid Human Resources that means you actually have to figure out who the manager is or who the managers are who could possibly hire you. So you have to do a little research. You're going to have to get online. You're going to have to call the company. You're going to have to in some way find out who the people are who actually are hiring. Who's in charge of the department you might want to work for. You have to get their name. You have to get their contact information.
So it just requires a little extra work and I think that's probably the main reason most people don't do it. It's easier just to go to the Human Resources Department, fill out the application or hand your resume to them and then leave. You think you've done something and you haven't really done much. It's a lot more difficult to have to call up and ask who's the manager of this department or dig around and do research and find it, but by doing that, again, you really give yourself a big advantage.
This other idea of connecting with other people, I don't want to use the word 'networking' because that feels a little fake, but just connect with other people. As you do your job, connect with other people in your own company and connect with other people who work at other companies. Just constantly have your wish list. Have five to 10 other companies, other positions or other managers that you would like to work for.
Keep that list always and just every few months make contact with people on that list.
You might send them an email. You might send them a letter. You might give them a quick call. If you're not happy at your current job, you might actually do a whole campaign as we discussed in those beginning lessons. You might do a whole letter campaign to them while you're still employed. It's much better to look for a new job while you have a job now. It's much less stressful because you still have money coming in. It's much more stressful if you don't have a job now. So constantly be in the mindset or have the mindset of looking for a job forever.
Another thing I'd like to mention about Human Resources or this whole idea of employment is this idea of interning. I mentioned it very, very briefly in the conversation, you know interns or interning. So an intern is a lower paid, usually student, employee or even someone who works somewhere for free in order to get experience, to learn the job, etc.
If for some reason you can't find a job, let's imagine you're out there looking for a job.
You're having no luck. You're trying the campaign that we taught you. You're doing everything possible and you just can't seem to get a job or you can't seem to get a job you like then being an intern can sometimes be a good stepping stone, a way to get from unemployment to employment in a job that you like. Sometimes you have to do the middle step of being an intern.
For example, I did this as a social worker a few times, as a social worker just out of school. I had just finished school. I didn't have any real job experience so I interned. I became an intern at a youth shelter. As an intern, initially, I got no pay at all. I didn't really get paid, but I did really great work anyway. I worked, worked, worked really hard.
I tried to be creative. I gave lots of extra ideas. I was very, very energetic and enthusiastic and I learned everything I could and because of this the company where I was an intern hired me. They realized oh, this guy is really good and so they hired me and they paid me for a full-time salary. That got me into the door.
See, sometimes companies will use interns as a way of auditioning potential employees. 'Auditioning' means that they get to see how you work. They get to try you out without committing to full employment. They do this with temps sometimes as well, but especially with interns. In fact, after I became a social worker and I was working at this place for a while and then became a manager of a small program I would use interns exactly in the same way because I realized that just hiring someone that I didn't know at all was risky.
Everybody says good things in interviews, but it's hard to know if they're really going to be good or not so instead what I did is I got lots and lots of interns from the university.
They were eager to learn. They were energetic and young and they were really excited.
Then at the end of the semester I would recommend that we hire the best ones. So we could kind of audition them. We could try out three or four interns and they usually worked pretty hard and did well. If there was one that was really great, really fantastic, then we would offer them a job and they would become a full employee.
This is not always a fun thing to do because sometimes we need money really badly and we don't like the idea of going and working somewhere for cheap or for free just to get experience or to make connections, but sometimes this is necessary. Sometimes this is the best way to get into a tough career or into a tough company. A company that's hard to get into, sometimes you can do it by interning. You can tell them you want to intern because you really want to learn from them.
The advantage to you is that you get great experience and even if you don't work at that place after your internship is over, you still get good references from them if you did a good job. So it's very helpful to you. Usually those people have connections so you can first ask them for a job. If they don't have a job available you can ask them well, do you know anyone else who does. If they liked you, if you did a good job, they're usually eager to help you. So consider doing an internship, if necessary, in order to get the experience you need and move forward in your career.
So that's all. That's the end of my commentary on Human Resources. Have a great day, see you again.
The End.
مشارکت کنندگان در این صفحه
تا کنون فردی در بازسازی این صفحه مشارکت نداشته است.
🖊 شما نیز می‌توانید برای مشارکت در ترجمه‌ی این صفحه یا اصلاح متن انگلیسی، به این لینک مراجعه بفرمایید.