سرفصل های مهم
توضیحات جورج
توضیح مختصر
آقای جورج هوگ به شما روش‌های ارتباط با شرکت‌های تجاری را یاد می‌دهد.
زمان مطالعه

13 دقیقه

سطح

متوسط
دانلود اپلیکیشن «زبانشناس»
این درس را می‌توانید به بهترین شکل و با امکانات عالی در اپلیکیشن «زبانشناس» بخوانید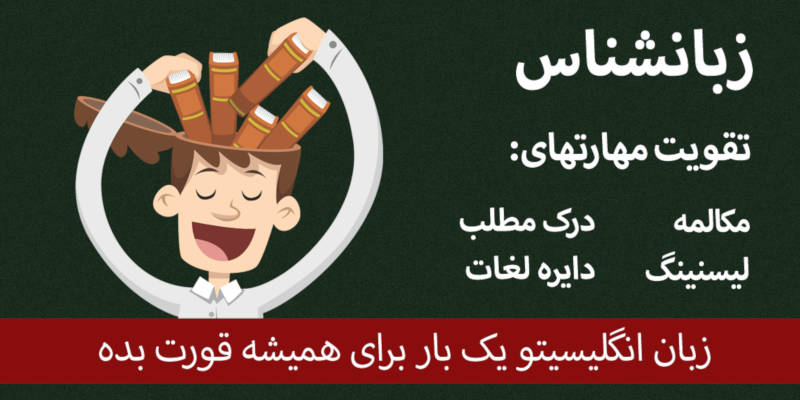 متن انگلیسی درس
BEC : Global - George
Hi there it's George with a commentary or a whole bunch of comments, whichever way you want to look at it, about global business.
Well, as I've told you throughout the previous lessons, I worked for a relatively large company, a company by the name of IBM. By the way, IBM means International Business Machines. That was the original name Tom Watson gave it back about 1930, long before any of us were born. So he thought of it even back in those days as an international business.
International is very similar to global, same idea. His thought was that he could take this little unknown company on a worldwide scale and sell computers all around the world.
In fact, it's interesting, I'll put this is, his original thought was that his business could succeed if he could get one computer in every company in the United States. That was his first thought. Well, as we know today, that was the beginnings of quite an explosion of the computer world, but beyond that, let's talk about this stuff about global business.
As you might have gathered, I'm a little older than AJ and so I grew up in a time period where companies in the United States focused on the United States as their customers.
Companies in Japan focused on Japanese companies as their customers. As I went through my career, which included not just IBM but several other opportunities, the businesses, all of them, began to expand. Some of them were what you call trial and error. 'Trial and error' is like an experiment. Let's put a piece of our business in another country and see if it works.
Well, the first process was to see if we could sell the products in those countries. The second process, which has caused a lot of political discussion more than anything in the United States, is moving certain operations to other countries. The kind of operations we're talking about is what we alluded to in our conversation, things like the actual manufacture of certain products or the assembly of certain products or the packaging of certain products.
As time has gone on we can see now that almost every company in the world that makes a real product --by a real product I'm talking about something you can touch and feel and grab a hold of - use other countries as part of their manufacturing and distribution channel. Products from the United States are manufactured in India, in China, in Japan, in Germany and on and on and on. You pick a country and there's probably an American manufacturing facility there. Products are assembled the same way, maybe not in the country where they were manufactured, but another country.
They may be manufactured in China, assembled in Mexico, packaged in Canada and then distributed throughout the entire world.
The point of all of this is you are a student of English. You are trying to learn to improve your English-speaking capability - skills. You are also now a student of business English, which means you are trying to improve your business English skills. Well, I'm going to guess that there's a reason you're doing that, probably because, one, you recognize that the world is your customer no matter what business you're in and, two, you have to communicate at a business English level on a regular basis.
We're trying to help you understand the some of the skills and knowledge and experience to help you in that process. Well, here we go with global business. Think in terms of global business. Think about what we talked in the conversation. What are some of the things, the skills, if you will, that we suggested that you acquire. Well, one big skill is to understand the countries that you may have to deal with or your company deals with.
Now, in doing that we're talking about understanding the cultural differences of companies and countries around the world, the dress differences, the appearance, the customs of the countries that you have to deal with, the habits of the companies and countries that you have to deal with and the languages. As we said, English is the international or worldwide language of business, but the local language in every country you deal with is still whatever that local language is. In Japan it's Japanese. In China it's Chinese, a couple different kinds of Chinese I guess. In Germany it's German. In France it's French.
So what I'm getting at is here's another whole set of skills and knowledge that I'm going to suggest you need to acquire. You need to learn how to speak English as best you can because that is the international --worldwide --language of business. You need to learn the skills and gain the knowledge of all of the functions of a business that we've talked about already, accounting, finance, marketing, sales. We haven't touched on manufacturing, but there are some differences there also. The affects of Human Resources, the way that you find a job through the resume and free agent system, all those things come together.
What I'm suggesting here on a global business set of skills that you need to learn - I'll go back to what I said in the conversation - you need to put yourself in the shoes of those countries that you deal with. You need to learn their cultural differences. You need to learn enough of their language to be able to communicate offline. By that I mean outside of the formal conversations of business. You certainly need to understand their customs, their habits. I know that in certain countries the waving of your hand means hello or how are you. In some other countries that's a very offensive movement.
Those are the little things. Those are the little things that will help you move up the ladder, improve your career and become whatever level it is that you're trying to achieve and, again, it's a skill. It's a knowledge. I can't emphasize this enough that in you're career, your life, even though you have great skills and great knowledge in whatever your expertise is, expand those skills, expand that knowledge.
I'll use a phrase here. Getting a job and all the things you've learned and the skills you've acquired to get that job and all the time and the effort that you put into it, that is nothing more than a down payment. That's a down payment on the next job. If you want to continue to improve and get to that ideal position that you want, you continue to have to make a down payment and the down payment is very simple - it's skills and knowledge and a mindset. 'Mindset' means mentally focusing; focus, persistence, understanding everything you're dealing with and learning more and more and more about the next position you are trying to achieve.
It can be done. It can be done right there even if you never leave the country. You can do it in the job you've got, the company you're in, but it's important that you continue to constantly improve your skills and improve your knowledge. The skills and knowledge we're talking about here, we're probably talking about knowledge more than skills.
Know your customers.
Know your vendors.
Know what country they are.
Know their habits.
Know their cultures.
Know their language.
Learn everything you can about who you are dealing with. Even though they may speak English just like you do, they have a different mindset. They have a different way of looking at things.
So with that in mind, I would just suggest to you one more phase. I know we keep saying this, but keep working on your skills. Keep working on your attitude. Keep working on your interpersonal relationships. That's how you're going to get ahead.
That's how you're going to move from the job you've got now to the job that you want.
Once you get to that job you want, I'm sorry to tell you things aren't going to change.
You still have to stay ahead of whatever the technology and the improvements and the changes in the world are. Just keep at it. It's not easy, but I will tell you it is rewarding.
So stick to it and go for it.
Until the next round, it's George. Good luck.
The End.
مشارکت کنندگان در این صفحه
تا کنون فردی در بازسازی این صفحه مشارکت نداشته است.
🖊 شما نیز می‌توانید برای مشارکت در ترجمه‌ی این صفحه یا اصلاح متن انگلیسی، به این لینک مراجعه بفرمایید.