سرفصل های مهم
مکالمه
توضیح مختصر
مکالمات واقعی در رابطه با موضوعات تجاری که با آن میتوانید زبان تجارت را یاد بگیرید.
زمان مطالعه

14 دقیقه

سطح

خیلی سخت
دانلود اپلیکیشن «زبانشناس»
این درس را می‌توانید به بهترین شکل و با امکانات عالی در اپلیکیشن «زبانشناس» بخوانید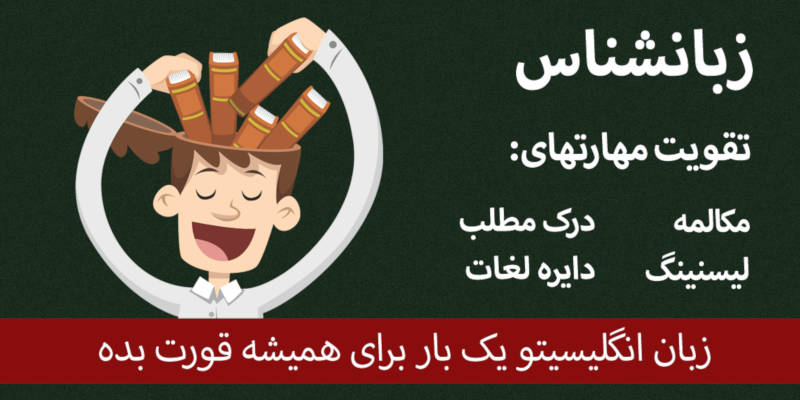 متن انگلیسی درس
BEC : Finance -Conversation
AJ: So, why don't we talk about finance? Maybe we can talk about the differences between finance and accounting. Obviously, accounting we've discussed as more the micro level, so let's talk about first a large company and what finance is.
George: Well, in a large company finance covers quite a bit of ground. In fact, in a large company you will find that the top financial manager, the 'top dog', if you will, in finance, whether it's a vice president, director, doesn't matter what it is, will have not only the finance organization reporting up through them, but they will have the accounting organization. The controller who is the chief controlling officer, for lack of a better term, will report to the director or the vice president of finance.
AJ: What does that mean? What are they focused on? George: Well, they're focused on I guess what's obvious, the money, the dollars and cents that the company has. So on the accounting side, as we've said before, they're strictly concerned about exactly how much money is coming in, exactly who much money is going out and putting it in exactly the proper buckets, meaning the proper accounting files so that they can comply with all of the regulations that the controller is responsible for and that's government regulations, corporate regulations, standard accounting rules, on and on and on.
On the finance side, those are the folks that can get a little creative sometimes. They're the ones that do all of the 'what-if' scenarios and try to come up with ideas on how to use the company's money to invest in some way to make more money. One major concern at the beginning of the year and throughout the year is the budget, meaning the expense and capital budget. The financial side are the ones that really develop that plan and that program for the whole corporation.
AJ: Interesting. So they're kind of more of the bigger picture maybe, I guess, for finance, anything to do with the money coming in. So, they look at the accounting, but then they're also looking at financing (used as a verb) borrowing money and getting money from a bank if they need to do certain things, if they need an influx of money.
George: Right.
AJ: And then, also, they're looking at other kinds of investments. So if the company has a lot of cash, they may look at buying other smaller companies or they may look at stocks or bonds. There are lots of things they may invest in using the company's money. Is that right? George: Exactly, because a large corporation will invest a lot of money. This is just a way of protecting their funds because sitting around in a bank, certainly these days, isn't going to earn any interest. I don't know of any large corporation that gets an interest-free bank account anyway, so they find ways to invest their money.
On the other side, the finance people are the ones who are constantly looking for ways to reduce expenses, constantly. This is where some of the 'what-if' scenarios come in place. They look at things like day sales outstanding on the accounts receivable side. They look at discounts and quantity breaks on the accounts payable side. So a good company through the finance organization will look for ways to extend the time that they pay their bills and reduce the time that people pay them for the products they've sold them.
AJ: So that's what those terms mean that you just used? George: Yes, that's exactly what they mean.
AJ: Interesting. So it's really covering a lot of ground, but basically finance is anything related to the actual use of the company's money or the management of that money.
George: That's it, the management of the money and, of course, they also work with the marketing organization. I think we said in another set of lessons that the marketing organization has a budget, but their budget is to bring some money into the company - to sell something. Now, the finance people have to work with them because there's a plan that has to be put in place that says you're going to bring in so much revenue, we're going to allow so much expense and we're going to end up with so much profit.
For the large companies that's where it gets critical. That's when they both go before the chief executive officer and say okay, here's the plan for next year.
We're going to return a five percent profit margin for the corporation. Of course, the CEO may say ah, that's not enough. I need six percent because I want the stock to go up, which is the way most CEOs are paid these days.
Anyway, that's the scenario. You have the marketing organization that's going to commit to a revenue picture and you have the finance organization that's going to commit to an expense picture and in the end the corporation is going to be committing to a profit number.
AJ: What is a profit margin as opposed to a profit? George: Well, it's really the same thing. A profit would be the real number. We're going to bring in $1 million. We're going to spend $800,000. Our profit is $200,000.
Well, what's the profit margin? Our revenue is, what'd I say a million dollars? Our expense was $800,000, profit is $200,000. Well, the ratio there of revenue to profit is 20%. So that's your profit margin. We made a margin of 20% on revenue of $1 million.
AJ: It gives an idea, too, of the efficiency of the business or the effectiveness of it. If most of your income is profit it means you're not wasting a lot. Let's say you have $1 million in revenue and all of it is profit. That's not going to happen of course, but that would be pretty impressive.
George: Absolutely. You're right. You used two terms there 'effectiveness' and 'efficiency'. Well, let me give you a little business model. The model says efficiency - things done right. Effectiveness - the right things done. The finance organization certainly looks for efficiencies, but they kind of leave the main piece of that on the other organizations within the company. Become efficient. Become efficient.
The finance organization is looking for the things that are going to make the company effective, whether it be increasing the budget and expending more on a certain aspect or decreasing the budget on a certain aspect or, in cases as we've seen in the past several years, just major cuts all the way through the whole business.
Yes, they're looking for efficiencies, but they're looking for effectiveness, which is true in every organization. I mean if you're going to be a good company you're going to do the right things and you're going to be effective and you're going to do the right things the right way so you're going to be efficient.
AJ: You talked about investments as well. When people think of finance, I think they often think of investing, especially more personal finance. So they're thinking about stocks and bonds and, I don't know, real estate, so it's not a whole lot different. I mean companies invest in those kinds of things too, but on just a massive scale, right? George: Yes, very much so. You will find the big corporations are generally big stockholders in other companies, sometimes within their own industries, sometimes outside of their own industries. So they invest heavily in the stock market, they get into the bond market and they use those two to offset each other, depending on which one is doing well and which one is not.
You will find companies who invest fairly heavily in real estate. You'd be amazed to know how some of these large companies the land holdings they have around the United States and around the world. Take it a step further and back off to the land holdings or real estate holdings in the United States that are owned by Japanese, Chinese, Taiwanese, pick a country, German.
Any of them invest heavily in the United States and a big part of that investment is real estate and land.
AJ: Another aspect of finance is that some companies actually do financing, meaning they act as banks. In other words, their customers can get loans from them in order to buy their own products. I mean I think the car industry is a good example of that. If you go to buy a car, you can get the loan from the car company and then, of course, they're getting interest from that. So that's another way they make money, from financing.
George: Right, I would suspect every one. I don't know for a fact, but I think every car company has a segment. It may be a subsidiary of the major company or it just may be another department or organization, but each one of them has a financing arm and this is nothing more than an organization that specifically finances automobiles.
AJ: Well, I think of department stores. A lot of them have their own credit card.
George: Oh yes, your revolving credit cards. Well, when you get right down to it, accounts receivable is a matter of financing.
AJ: Right.
George: Because accounts receivable will generally have some kind of terms, net 30, net 10, whatever, and they'll have discounts in there. Some of the wiser companies will put a penalty on you if you don't pay within 30 days. But, yes, company credit cards. All of your department stores you can get a credit card from that department store and it's only good in that department store. So that's the financing arm or wing of that company.
AJ: So yeah, it's a whole other revenue stream for them, a whole other way for them to make money just off the interest of people borrowing to buy their products. So they're making the money when they sell the product and they're also making the money off the loan to the customer to buy the product.
George: Very big revenue stream. In fact, those financing arms of the automobile industry, well not so much the automobile, but the department stores would like nothing better than for you to charge that material you're buying on their credit card. Secondly, they'd just as soon you pay the minimum every month because they're adding up interest like crazy. They're going to have you hooked in for 10 years paying something that you could have paid off probably in a year and a half if you hadn't paid the minimum; a lot of interest, a lot of extra money.
AJ: So lots of different aspects to finance and we'll talk more about them in the commentaries at the large level and then even at the personal level.
The End.
مشارکت کنندگان در این صفحه
تا کنون فردی در بازسازی این صفحه مشارکت نداشته است.
🖊 شما نیز می‌توانید برای مشارکت در ترجمه‌ی این صفحه یا اصلاح متن انگلیسی، به این لینک مراجعه بفرمایید.