سرفصل های مهم
درسنامه لغات
توضیح مختصر
در این درس آقای ای جی هوگ لغات مهم استفاده شده در درسنامه‌ی اصلی را برای شما به طور مفصل توضیح می‌دهد.
زمان مطالعه

14 دقیقه

سطح

خیلی سخت
دانلود اپلیکیشن «زبانشناس»
این درس را می‌توانید به بهترین شکل و با امکانات عالی در اپلیکیشن «زبانشناس» بخوانید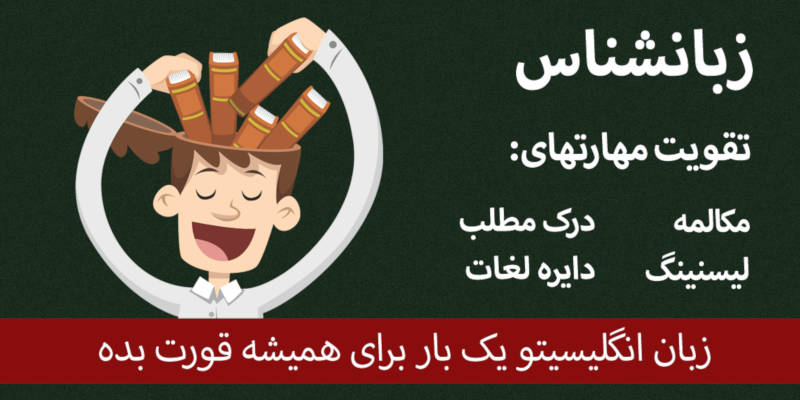 متن انگلیسی درس
Microsoft's Cyber Censorship
Hello Effortless English members and welcome to the vocabulary lesson for the "Cyber Censorship" article. Let's get started:
First of all the title "Microsoft's Cyber Censorship", I'm sure you all know Microsoft. It's the big software company that makes Windows among other things, Bill Gates, etc. A cyber, cyber means related to computers or to machines. That means about computers or about machines about the internet. For all these things we use the word cyber. In this case it means internet.
So "Microsoft's Internet Censorship", censorship means to ban a piece of information. It means you prevent, you stop the information from being published. So usually governments do this. The government does not want people to read something or to hear something or to see something, so they stop, they stop it from being published. That is called censorship. When the government does that, it's called censorship. Some companies also do it. In this case it's a government and a company working together. OK, so "Microsoft's Cyber Censorship".
And this is an article from Amnesty International which is a human rights group, an international human rights group. You may know it. Amnesty means forgiveness. It's the act of forgiving someone. It can also mean pardon. Sometimes it means mercy. It even has an idea of peace. But I think forgiveness maybe is the best word. So their name means forgiveness International, basically. Alright moving on into next paragraph, in the first paragraph of this article we see the word authorities. You see this many times in newspapers. Authorities usually mean government agents, government officials. Often it means police. In fact I would say maybe usually it means police. When you see Chinese authorities, it means the Chinese police or the Chinese government agents.
Shut down means they stopped or they closed the controversial blog of Zhao Jing. I can't pronounce Chinese, sorry. Controversial means something that causes an argument. Something people do not agree on, something that people disagree about.
In this case, the Chinese government disagrees with the blog writer. And a blog most of you know, a blog is a weblog or basically it's an internet diary or an internet journal. So this guy had an internet journal, a blog and the government shut it down. They closed it because they thought it was controversial. It caused argument. It caused disagreement, basically because he was criticizing the Chinese government. Ok and this was a form of censorship. Again we had the word censorship already. It's a government stopping something from being published, stopping some information, censorship.
Alright moving on and the verb is: to censor, to censor. So we say the Chinese government censored the blogger. The Chinese government censors the internet. They prevent information from being read, from reaching Chinese citizens, and other people too. You see the word globally here. Most of you may know globally. Globally means worldwide, all over the world.
And we see the word implemented. Microsoft claims to have implemented a new set of standards. So Microsoft is helping the Chinese government censor and after they got a lot of criticism, many people disapproved, did not approved, many people argued with Microsoft, many people attacked Microsoft because they are helping the Chinese government, so Microsoft claimed to have implemented, a new set of standards, a new group of rules. To implement means to start using or to start doing. So they claim, they say, they are start, they have started to use, they are starting to use a different set of rules, different rules.
To ensure they only remove blogs from Chine. To ensure means to guarantee or to promise, to ensure, to guarantee or to promise.
We see the word access here. If Microsoft gets a notice, gets a command, gets an order from the Chinese government, they will deny access to Chines readers, to Chinese internet readers. Access means entry or admission. So in this case it means if you deny access, it means you say no, you cannot read this, no you cannot come here. So they might block a website for example. If they block a website, they deny access to Chinese internet users. They do not let them enter.
Alright a Microsoft search engine, MSN China filters the result of searches. Ok, to filter means to separate, to separate out. So it means you have a lot of, in this case you have a lot of information and you separate. You take, you put some of it on one side, you put some of it on another side. What this means is that Microsoft filters the searches, anything that Chinese government does not like, they won't let people read. They filter that, they separate that out of the searches. They take it out. So they filter. To filter means to take something out, to separate and then remove. That means that's filtered. So Microsoft MSN China filters searches.
For politically sensitive terms, politically sensitive term is a nice way to say things that Chinese government does not like, for example information about 'Tibet', information about 'Tiananmen Square', information about the 'Falun Gong'. The 'Falun Gong' which we see later in the paragraph, they're a kind of a religious spiritual group. I don't know a lot about them. I think they do a lot of like meditation but the Chinese government does not like them. They torture them. They arrest them. They kill them, etc. So that's what "Falun Gong' means. Alright moving on to the next paragraph, it says further more Microsoft has admitted that it responds to directions from the Chinese government. To admit something means to confess it. It means you agree with some information. Someone says something to you, someone criticizes you maybe and you agree, you say yes, I admit it. Yes, it's true, right? You confess. You say something is true. When we use admit as a verb, to admit. It has other meanings also, but in this case it means to confess, to agree to information. And it says Microsoft admits it responds to directions from the Chinese government. In this case directions mean orders or commands. Chinese government says you will do this and Microsoft says ok, yes we will. Those are directions. Of course directions can have other meanings also. But I this case directions mean orders or commands.
Ok, then in the same sentence you see 'restricting users of MSN spaces from using certain terms'. Microsoft restricts. To restrict means to limit or to stop. So Microsoft stops users from using certain words in their titles. And restrict has the idea that you are not stopping everything. It means you just stop something. You just prevent something. In this case Microsoft limits words like 'democracy' or 'Tiananmen Square' or 'Tibet' or 'human rights' or 'freedom of expression'. They will not let their Chinese users use these words in their MSN Spaces.
Alright and next we see the word prohibited, prohibited language. Prohibited means denied, forbidden, something you cannot do. So these words are prohibited by Microsoft. Chinese users cannot use the word 'democracy' for example, in their websites.
Ok, and then in that same sentence we see the word profanity. Profanity means obscenity or bad language. Shit, damn, OK? Words like that we call that profanity. We call those words profanity. So apparently in China 'democracy' is considered a profanity.
OK, on the next page, the second page we see the word incident. Oh I'm sorry, I missed one. First let's talk about the phrase 'at odds with', 'at odds with'. Microsoft says it does not filter blog content but this is at odds with the facts. 'At odds with' is a phrase that means does not agree with or goes against. So Microsoft says something but their actions are different. So it means their words are at odds with their actions, right? They don't agree. They're not the same. They say we like democracy but they're actually censoring democracy. So it means their words are at odds with their actions. They go against each other. They don't agree with each other.
Ok, sorry about that. Now next page, the second page we have the word incident. Incident means a happening or an event or an experience. So for example we see the phrase 'Tiananmen incident'. This phrase cannot be used in Microsoft blogs in China.
Alright and finally we see 'the full range of'. Microsoft users in China are denied the full range of information available to the rest of the world. 'Full range of' means all of, everything, including everything, so 'the full range of' means including everything.
OK, that's it. As always please listen to this vocabulary lesson several times. Review it often. It's better to review it over time, many days, one time each day than to listen to it, you know a hundred times in one day. So when you review any lesson, it's better to do it each day. One time every day would be perfect. It would be great. So listen to it today, again tomorrow, again the next day, again the next day. Do this for; I say at least a month, maybe longer. And you will think, oh this is boring. I already know it. It doesn't matter. Listen again each day. You need to over learn. Learn it very, very deeply. That's how you will learn it so you can use it automatically, right? You don't want to think. You want to use this vocabulary automatically, without thinking. To do that you must repeat it. You must review it many, many, many times, over many days, every day for one month or two months or four months or six months.
OK. See you next time. Bye, bye.