سرفصل های مهم
درس تفسیر
توضیح مختصر
زمان مطالعه

12 دقیقه

سطح

متوسط
دانلود اپلیکیشن «زبانشناس»
این درس را می‌توانید به بهترین شکل و با امکانات عالی در اپلیکیشن «زبانشناس» بخوانید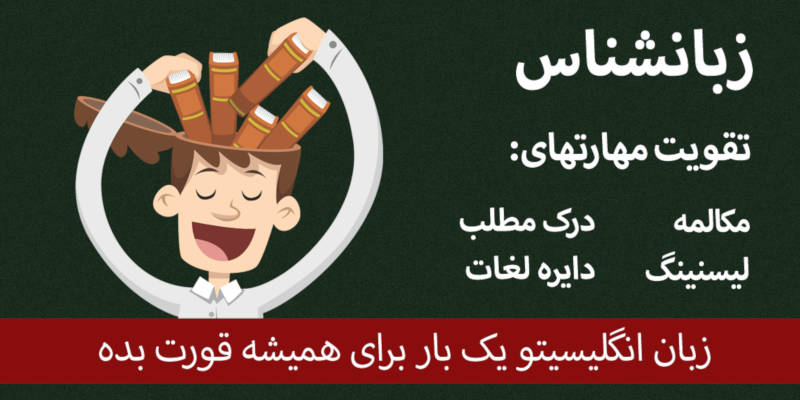 متن انگلیسی درس
Microsoft's Cyber Censorship
OK, welcome to the commentary for the "Microsoft's Cyber Censorship" article. I guess I included this as a little bit of a joke because Microsoft just lunched their new Windows operating system. I don't know I like Apple. I'm definitely a die-hard strong Apple fan so I'm not too impressed with Microsoft. Sorry if you like Microsoft. But any way, so this is kind of a, a little, they're putting at a lot of advertising right now. They're doing a lot of public relations for their new operating system. So I think it's good to see maybe the uglier side of Microsoft. Of course Microsoft in fact is not the only company that is censoring, especially in China. Yahoo has also been helping the Chinese government and I believe Google is also censoring their search results in China. So it's a big problem.
One of the reasons I included this article and I want to start including more articles on more topics and I want to focus on topics that are not just average topics. I guess with Effortless English I thought a lot about the purpose of Effortless English. Of course purpose number one is to help people learn English in an enjoyable way. Enjoy learning English. , reading articles that are not from textbooks. And listening to articles and listening to lessons that are not based on text books. Because I think textbooks are just horrible. And as a student I think they are horrible, learning Spanish. And as a teacher I think they're terrible too. So I don't like textbooks. I also don't like grammar study, grammar analysis. I think you should use a grammar book the same way you use a dictionary. And so if you have a question about grammar, you find some grammar in an article, you don't understand it, so yeah; you look in the grammar book. You find what it means. You find what it is. Then you understand it. OK, put the grammar book away. Unfortunately most schools and a lot of students use the grammar book like some kind of Bible. And they almost try to memorize it and they focus so much on the grammar book. And that actually hurts your speaking ability. It hurts your English ability. It is not a good thing to do. So use the grammar book just like you use the dictionary, as a reference. Something to refer to, to look at and then you put it away. That's all you need to do with the grammar book. I'm not saying grammar is totally bad. I'm just saying use it correctly. Use the grammar book correctly.
So any way the point is that Effortless English I wanted to do it as a club, as a community and that had some dipper meaning. Not only just learning English. Of course that's our main goal but I also wanted to do something kind of like what some companies like the Body Shop tried to do. Ben & Jerry's for a while tried to do this. They're some companies that also had other goals. Not just their primary goal, their main goal of selling something or making something, but also they had dipper values, dipper principles. And I guess I'm kind of a liberal progressive person and I wanted to include that in Effortless English also. And so this article is my first attempt to do that. And that is to include human rights information, human rights articles. And I'm going to try to do this more often. Human rights are important to me. By human rights I mean, you know, the rights of all human beings to have free speech, to not be killed by their governments just because they're disagree with the government. Any way basically the rights that you find in the American constitution, the US, United States constitution which we call the 'Bill of Rights', the 'Bill of Rights' guarantee freedom of speech. Freedom of assembly that means, you know, you can get together with other people without worrying about the government arresting you. You can protest against the government if you want to. There is a long list of them. And the UN also has a similar list of human rights. And of course most governments have this kind of lists. They have these human rights. Almost every government in the world says "yes, yes, we respect human rights". You know the Chinese government certainly does. The American government does. They all do it but the problem is of course they don't really follow these rights. They don't really respect them. And I'm not picking on them, I'm not bulling China. America has problems too. I think I'd like to include an article about Guantanamo soon. About this prison America has in Cuba, where we are putting all these people without lawyers, without any kind of human rights at all. And we're putting them their forever, possibly forever. I mean these people have no chance to a regular court, to have lawyers. Many of them are innocent. Many who have been released, it's found that they're innocent, they did nothing wrong.
So any way this is an important issue for me in the world. In America it's important, in all the world. So I want to star including more information, more articles about human rights. It's something that I would like Effortless English to stand for a little bit; a value that we would have here. Another value I think would be, that is important to me, would be the environment. Especially issues like global warming. It's again; it's an issue that affects all of us, everywhere in the world. And I would like to start including some articles, some information about that, some lessons about that. I would especially love to see some discussions, some forum discussions about these topics where we could introduce more information to each other and discuss these topics. Because I think it's important if we're learning English. Why are most people learning English on this site? I think it's because English is an international language, right now at least. It's probably the main international language. English is the easiest way to communicate with people from many different countries. If you want to talk to someone in Japan and you want to talk to an African person and you want to talk to an European person and you want to talk to someone in another Asian country and you want to talk to someone in Latin America, well English is the language that we all have decided we will use, if we get together in an international group, in science, in education, in government
So for that reason right now it's an international language. English does not belong to America. English does not belong to England. In fact English belongs to the whole world now and so I think we should focus a little bit on these global issues, these issues that affect all of us; the idea of respecting human rights everywhere, in every country, human rights all over the world, and the idea of protecting the planet, the environment. Learning more about global warming and what we can do about it. These are international issues and I think because English is an international language right now and because this club certainly is international. We have people from every continent except Antarctica I think.
So I want to start focusing on some of those things and start focusing on some values, some principals other than just language learning. Language learning is great but you know why are we learning language? We're learning it to communicate. We're learning it to build an international community. That's what I think about when I work on Effortless English. I want to make our club into a community. An international community that where we respect each other, where we learn from each other and where we promote things like human rights for all people everywhere.
So any way that's the reason I included this first article about Microsoft censoring in China; China's just one example. These kinds of things are happening in lots of countries. Burma has a large problem. Here in America we have many problems and I'm happy to write about those as well. In fact I'm very happy to write about those. Another reason I thought about this article is interesting, is because the issue of cyber censorship, censorship on the internet. Because again we are an internet club, right? We are an internet based club. We're learning English on the internet. We're communicating with each other on the internet and so I think this issue is very important to us. Because these companies like Microsoft start censoring content on the internet, we all suffer. It affects all of us. This first guy they censored, this Chinese guy. He was writing in Beijing but his blog was hosted on servers, on computers in the United States and they removed. So not only was this guy, what's his name, Michael Anti or Zhao Jing he was censored not only in China, he was censored all over the world. Readers everywhere could not read his blog and so that's a very serious issue I think. So it's important for us to be informed about these things and put some pressure so that we can continue to talk about any issue we want. Here at Effortless English, in your email, in your personal blogs, on you own websites, from the news you get on the internet. It's important I think that we keep that information open and we're aware that companies like Microsoft try to limit that information. So that's a big, it's an important issue I think, as well.
So those are a couple of reasons why I think this global censorship idea, internet censorship, it's a, it's a very important idea that we should focus on sometimes. And I'll try to include some articles, lessons from MSD international, from human rights watch, from different areas in the world, and also from things happening here in America. Maybe some groups like the ACLU the American Civil Liberties Union. So I'll try to start gathering more information. If you have information, if you have interesting websites or articles you find about these topics, please email a link to me or put them in the forums. We have a website recommendation forum so you can recommend these kinds of websites or any website on the forums also.
OK that is all for my commentary on this article, "Microsoft's Cyber Censorship". A quick reminder, this Sunday we have a Kantalk discussion, February 11th, Sunday at 11 o'clock. Log in to Kantalk; find my discussion, Effortless English. We'll talk about mind maps and creativity. So please read that article before you join. OK, see you next time. Bye bye.